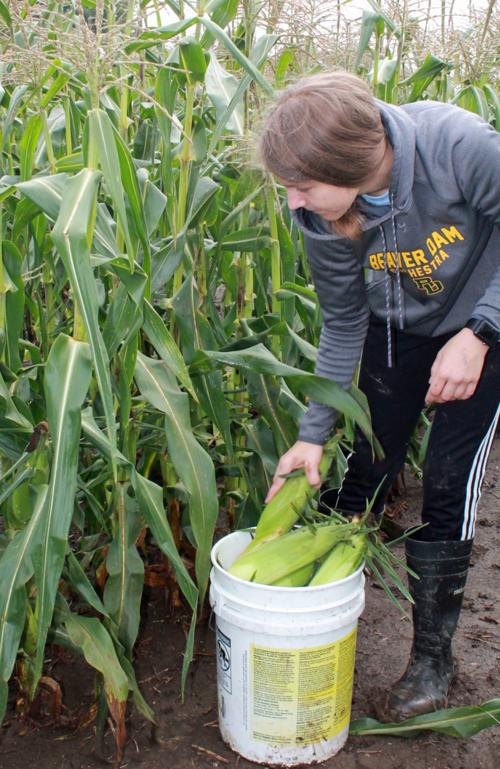 While trudging through the mud, about a dozen FFA students picked sweet corn at Hammer-Kavazanjian Farms near Beaver Dam Tuesday morning.
The bed of Ag Instructor Jonathon Ganske's pickup truck almost overflowed as the students headed back to Beaver Dam High School.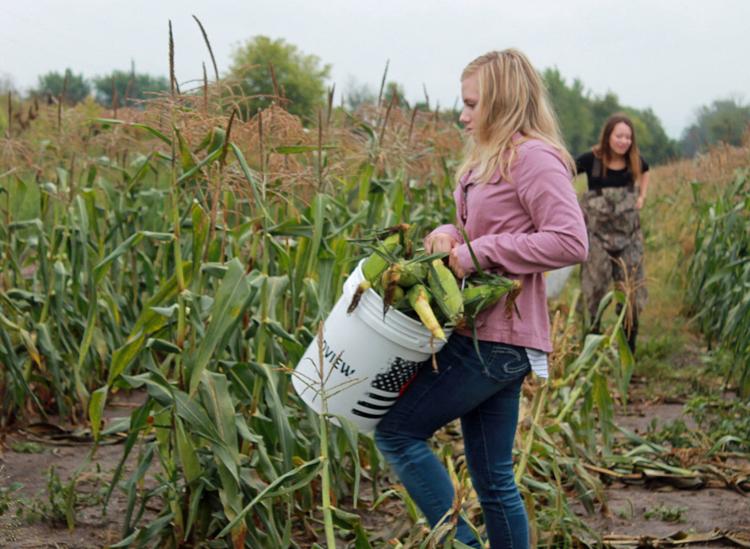 Once unloaded, the work continued. The corncobs were husked, the silk strands were removed and the cobs were counted and placed into bins.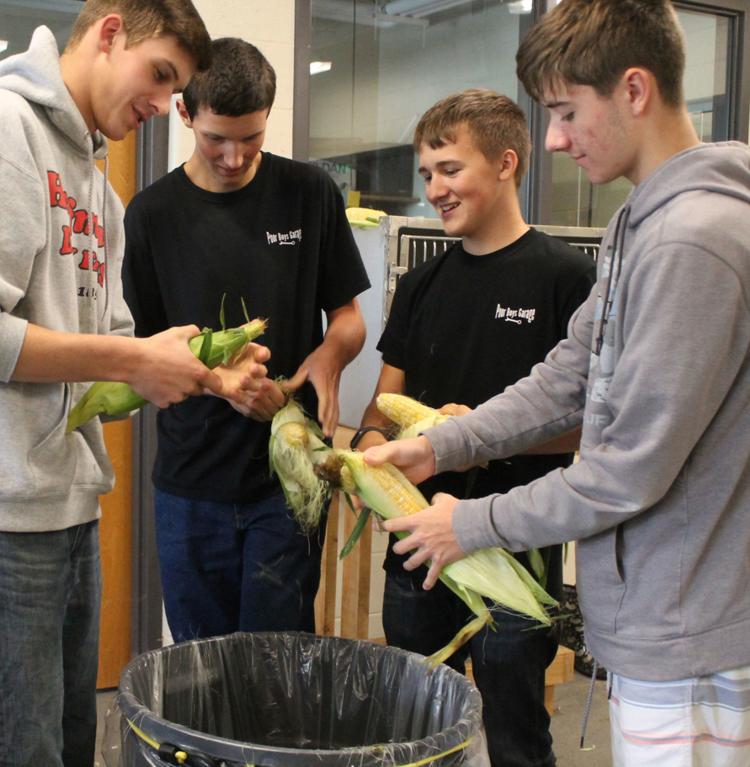 Ganske said his agriscience students prepared more than 600 cobs of corn which will be cooked by the school's food service and made available Wednesday in the high school and middle school cafeterias.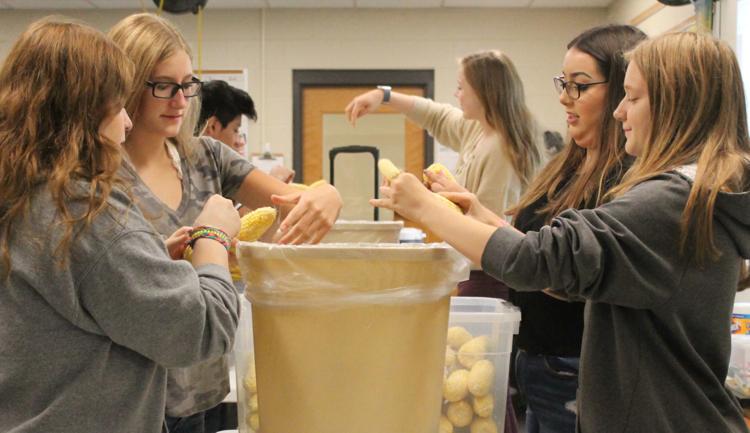 "All those kids will be able to have a free cob of sweet corn during their lunch, regardless of whether they purchase hot lunch or bring a lunch from home," he said.
Nancy Kavazanjian and Charlie Hammer explained that the seed for the corn was donated by Bayer Agriculture as a gesture of goodwill.
"Then we plant and fertilize and the students help pick," said Kavazanjian. "The corn is donated to many different local food pantries and the FFA each year."
Ganske said officials decided to try the farm-to-school effort for the first time last fall as a way to bring locally produced food to students.
"We are giving back to the community and promoting agriculture at the same time," he said.
Stephanie Young, food services director for Taher Professional Food Service Management, which provides meals to the district's schools, said she welcomes the addition of the healthy fresh vegetable to the menu.
"It'll be put near our classic station so it will go with the roast turkey and mashed potatoes well," she said.
Young said that Oct. 10 is being promoted as Apple Crunch Day by the National Farm to School Network. She is hoping to provide locally-grown apples for students to take a bite out of on that day.
Follow Kelly Simon on Twitter @KSchmidSimon or contact her at 920-356-6757.
Be the first to know
Get local news delivered to your inbox!