Beaver Dam Area Arts Association held a restructuring meeting Monday night at its new home on South Spring Street (the former Raaske building) in downtown Beaver Dam.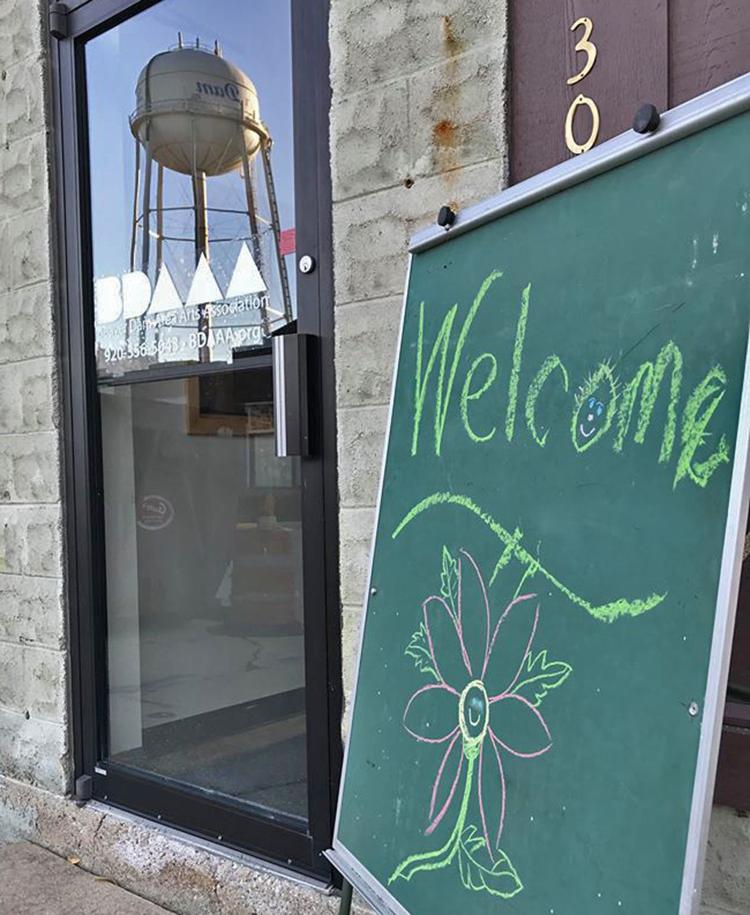 BDAAA board member Donna Oathout said there was a tremendous turnout for the meeting as many people want to keep the arts alive in Beaver Dam.
"We had about 30 people come tonight which is awesome," said Oathout. "We had someone who wants to join the board and interest shown in the director's position. We need a lot of volunteers and people to let us know what they're really interested in. Ideas are always welcome."
The Beaver Dam Area Arts Association originally organized in 1961 as the Beaver Dam Art Association, and functioned actively for 12 years to promote the arts in Dodge County. Reactivated in 1985, as the Beaver Dam Area Arts Association, the nonprofit organization offered a variety of art events at various sites. The Seippel Homestead and Center for the Arts, 1605 N. Spring St., Beaver Dam, was the home of BDAAA from December 1995 until this past month.
John Ralston, board member of the Peter J. Seippel Foundation, said that the foundation is in the preliminary stages of looking for another use for the homestead property, possibly with a music focus.
The BDAAA will still receive some funds from the Seippel Foundation and plans to continue its mission to provide variable, sustainable, high-quality and accessible arts and educational resources for people of all ages.
As the organization looks to restructure, regroup and rebrand, Oathout said some popular art events will continue
"We sold pies and cupcakes at (Beaver Dam) Pepperfest last week and provided an area for kids to create chalk art," she said. "The Lightcatchers Photo Club will meet on the second Tuesday of the month at 7 p.m. and we are definitely planning to offer the Holiday Gift Gallery."
Those interested in contributing time, ideas or donations can contact BDAAA at info@bdaaa.org.