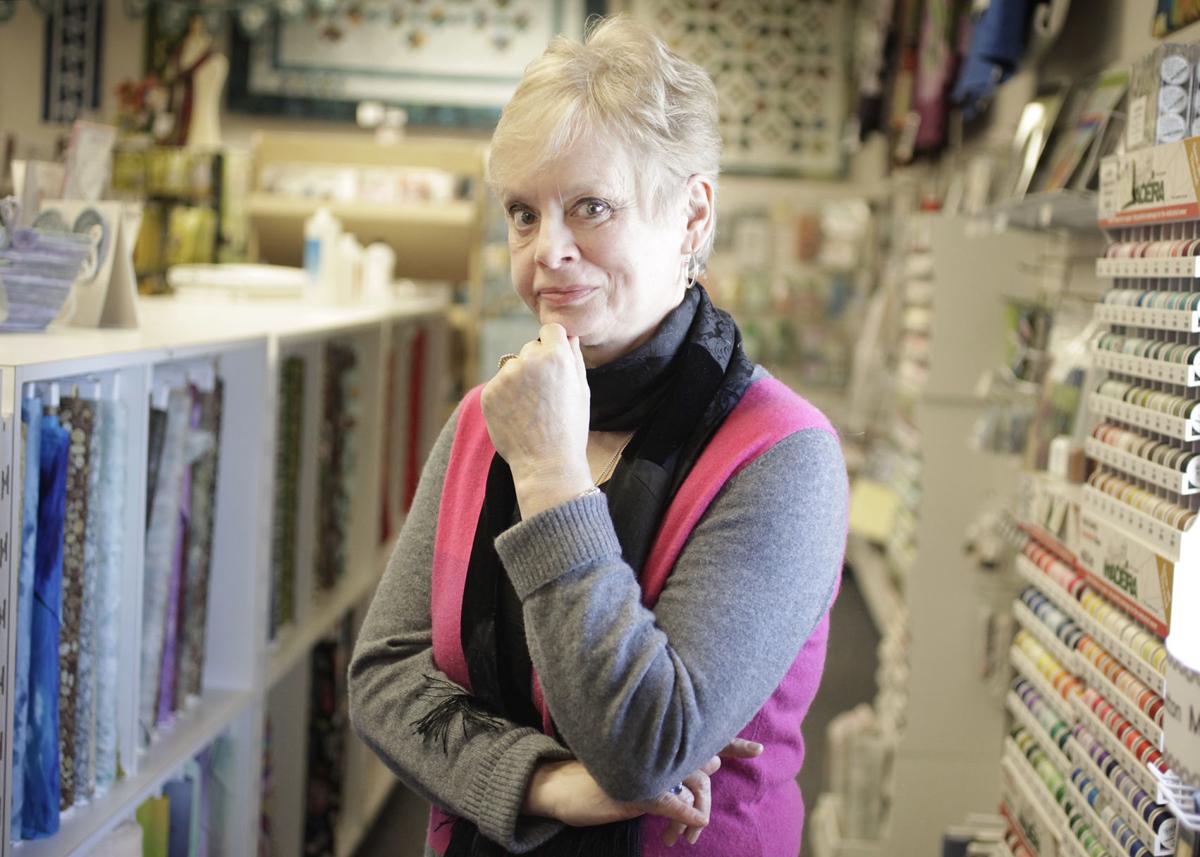 The Beaver Dam Area Chamber of Commerce held its annual dinner Wednesday, honoring local individuals and organizations and sharing a few updates.
John Zanghi of Horicon Bank, the 2019 chair of the chamber board, passed the responsibility to Nicki Johnson of MEC. Johnson had a few new announcements at the dinner.
She said the chamber will announce its hiring decision for the organizations next president in the coming weeks. In December, Phil Fritsche left the Beaver Dam position for the Chamber of Commerce in Crystal Lake, Illinois.
"It's our mission to hire someone who will be a person that will challenge status quo, a person that will be a driver of new ideas, and beyond that, our executive director will be expected to build bridges with our members, help us grow and, above all, deliver exceptional value to you, our members," Johnson said.
She said there will be an emphasis on forming relationships with chamber members after the new president is announced.
Johnson also said the chamber board is in conversation and considering a merger between the Beaver Dam and Mayville chambers.
"This merger would bring together two organizations who are committed to helping the business community in Dodge County thrive," Johnson said. "There would undoubtedly be increased visibility and networking opportunities to our members, as well as new opportunities for both groups."
She said such a merger would create a stronger and unified group to drive growth and promotion in Dodge County.
Nancy Zieman of Sewing with Nancy and Nancy's Notions fame was the recipient of the first-ever legacy citizen award. Nancy was beloved as a nationwide sewing icon. She died in 2017.
Her husband Rich accepted the award.
"One of things she started telling me about 15 years into that was how surprised she was when she would be out speaking with people publicly, nationally, about what the show meant to them, more than sewing," Rich Zieman said. "You brought my mom and me back together; you got me through cancer; you saved my marriage; and she couldn't quite understand what that was all about."
Zieman said that when Nancy was going through illness herself and listened to similar programs, she could see what people saw in her.
"There's no bickering, there's no arguing, it's creative, it's fun, you can imagine what's going on as you're looking at it," he said.
Rich said Wisconsin Public Television has been working on a documentary about Nancy's life that is expected in the fall.
Chamber member of the year
Linda Chipman of Chippy's Popcorn Creations was named member of the year.
"[Linda] never says no when the staff calls on them to lend a helping hand, someone who has not only worked tirelessly to further the mission of the chamber, the board, the ambassadors, but many other committees including the Small Business Saturday," said Kraig Kasten of Monumental Hosting.
Chipman was not in attendance Wednesday. Diane Ogle of the Park Village Shopping Center accepted the award on her behalf.
The business of the year was Hometown Glass and Improvement outside Beaver Dam.
"To say it was an honor is to say the least," said Jeff Nowicki, owner of Hometown.
Jeff and Bernie, his father, took over the Janczak Aluminum & Glass business in 1988 and Jeff became the owner and president in 2003. Bernie is still around the business. Hometown has a 20,000-square-foot facility and 28 service professionals.
Hometown does work for residential and commercial customers and has expanded into automobile glass work.
This year's honored nonprofit was the Community Care childcare center in Beaver Dam, accepted by Renae Henning, the director.
"We have a long history in Beaver Dam," Henning said. "We were among the first. We were born from a problem."
Community Care was founded in 1974 under founding mother Marilyn Paulson as more women entered the workforce and needed reliable care for their children.
Community Care has since expanded its services and become nationally accredited and five-star rated by the state.
This year's citizen of the year was Kraig Kasten, introduced by last year's winner, Mary Fitzgerald.
Fitzgerald spoke about the close bond between their two families and Kasten's work in the community, like hosting a wine workshop where he showed church ladies how to use Alexa. She also spoke about his affinity for a tabletop-gaming convention, missing only three over the past 30-plus years after his children were born.
"The reason that we are honoring Kraig tonight is because he is an exception advocate for our community and all that is has to offer," Fitzgerald said.
Kasten worked for decades in technology and is also involved with the Dodge County Center for the Arts alongside his service with the chamber.
He said it was humbling to be among past recipients like Fitzgerald, Jeff and Shirley Kitchen and Bev Beal-Loeck.
"We saw Beaver Dam as somewhere to raise a great family," Kasten said.
Be the first to know
Get local news delivered to your inbox!