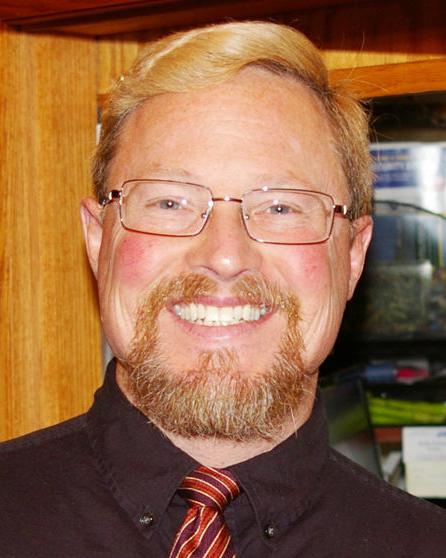 A prominent organization in Beaver Dam will lose its longtime leader.
Phil Fritsche, president of the Beaver Dam Area Chamber of Commerce, announced Monday that he submitted his resignation to the chamber's board of directors. He is leaving to head up the chamber in Crystal Lake, Illinois, a large suburb of Chicago. Fritsche's last day will be Dec. 13.
The Beaver Dam chamber is a nonprofit that works to promote business and tourism in the community. The chamber has sponsored events like a cream cheese competition, the Taste of Wisconsin, an annual economic update luncheon and the recent revival of Fiesta Beaver Dam.
Fritsche said said moving to a larger community and a chamber with three times the staff will bring new challenges and new opportunities. In his announcement, he said there will be a generous compensation package he couldn't turn down. Fritsche has led the Beaver Dam chamber since 2003.
"When these kinds of things happens, it's oftentimes a very good thing for the community," he said in an interview. "When a long-time leader is leaving, it's going to something fresh and new now."
Fritsche said he thinks whoever follows him will be welcomed into the community. He said the chamber's executive committee will meet soon to decide what to do with the search process. There won't be a full-time interim president, Fritsche said, but there could be somebody who comes in part-time while the chamber searches for a replacement.
Staff Assistant Alison Wolf will manage programming in the meantime with the board of directors and volunteer committee chairs.
Fritsche said he is proud of the chamber's purchase and restoration of the old train depot on South Spring Street to use for its headquarters.
"This chamber, with our limited resources, hosted and maintained more programming, activities and events on an annual basis than any other chamber our size in the state of Wisconsin," Fritsche said in an announcement. "This is also an accomplishment that is a proud legacy for all of us."
Before coming to work in Beaver Dam, Fritsche served in leadership roles with Hometown Publications and the Germantown Chamber of Commerce. He has been heavily involved with the Beaver Dam Rotary Club.
Be the first to know
Get local news delivered to your inbox!