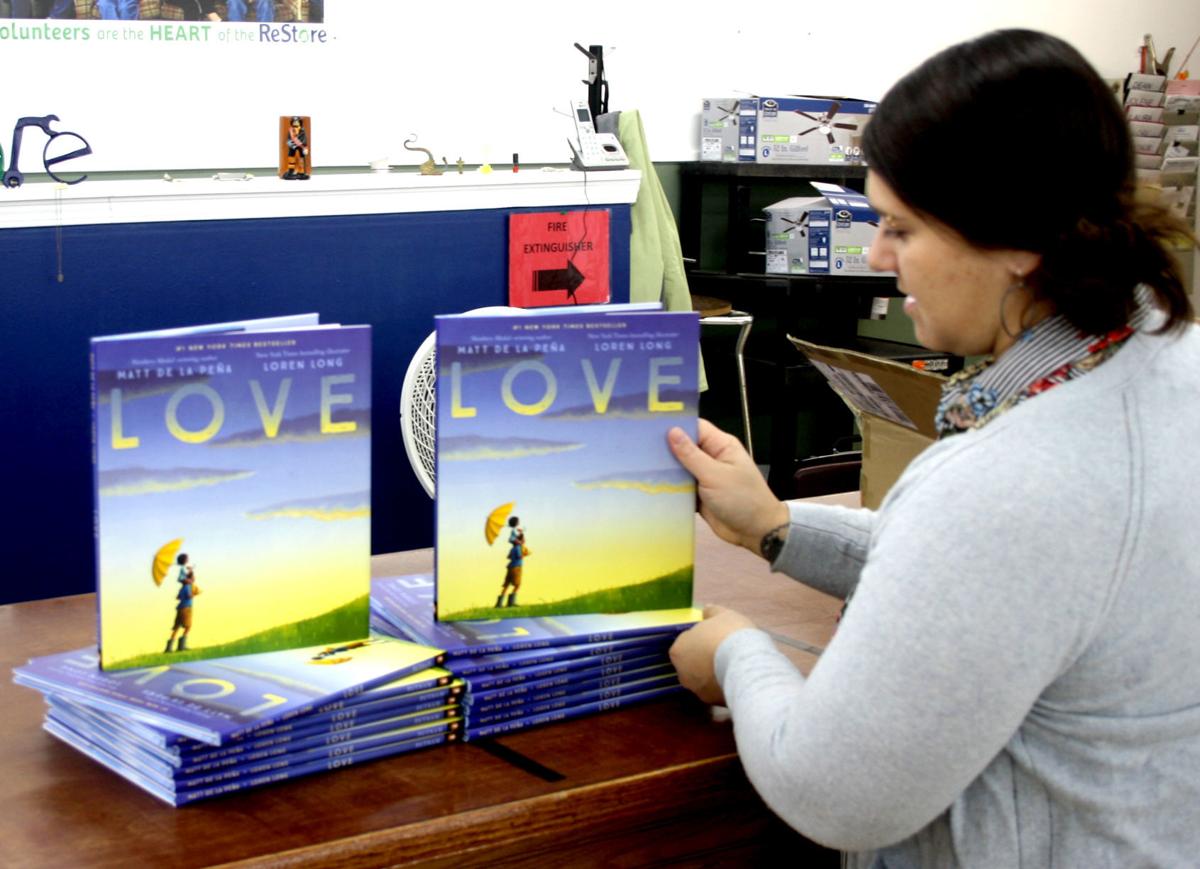 A family in need thousands of miles away could soon receive books purchased in Beaver Dam.
River Dog Book Co., Beaver Dam's independent book-selling business, is part of a drive to collect books for immigrants waiting at the border between the United States and Mexico. To participate, people can buy a book in Spanish from River Dog on the store's website and have it shipped to New Mexico.
Denise Chávez is an award-winning writer and runs the Casa Camino Real Book Store and Art Gallery in Las Cruces, New Mexico.
"She does a lot of work with refugees coming over the border and being detained and not having anything, so she brought this idea to the American Booksellers Association," said BrocheAroe Fabian, who founded the River Dog Book Co. and moved to Beaver Dam with an eye toward opening a brick-and-mortar store.
The ABA's diversity task force put together a plan to distribute books to refugees who have arrived at the border from Mexico and Central America, fleeing violence and economic problems. They are now going through the system after asking for asylum as they wait at facilities to be connected with sponsors in the U.S. Casino Camino Real will distribute books to families through organizations working with them along the border.
Chavez "thought, whether a store wants to be politically active or not, this is about human beings who are coming here, who have nothing, and so as booksellers, what can we do?" Fabian said. "We can provide nourishment basically for the soul, for hope, for the mind while other people are taking care of basic body needs."
The ABA started the drive in January, collecting thousands of books at an event, and it is ongoing. Other bookstores around the country are involved, like Word Up Community Bookshop in New York City.
The River Dog website has a list of Spanish-language books to choose from for all ages, including dictionaries and the Bible. For children, possible choices include "Buenas noches, Luna" ("Goodnight, Moon") and "¡Oh, cúan lejos llegarás!" ("Oh, the Places You'll Go!")
River Dog will have a full pop-up bookstore at the Beaver Dam Chamber of Commerce, 127 S. Spring St., on April 26-28 to celebrate Independent Bookstore Day that weekend. There will be a donation table, not to drop books off, but to buy them for donation, including with the refugee book drive. River Dog is also partnering with the Habitat for Humanity ReStore, 1022 Madison St., to join its pop-up playground for children in the area.
Fabian said it's important the community comes together to sponsor drives like this, because because stores like hers are not nonprofits, so they cannot write for grant funding even as they serve the area.