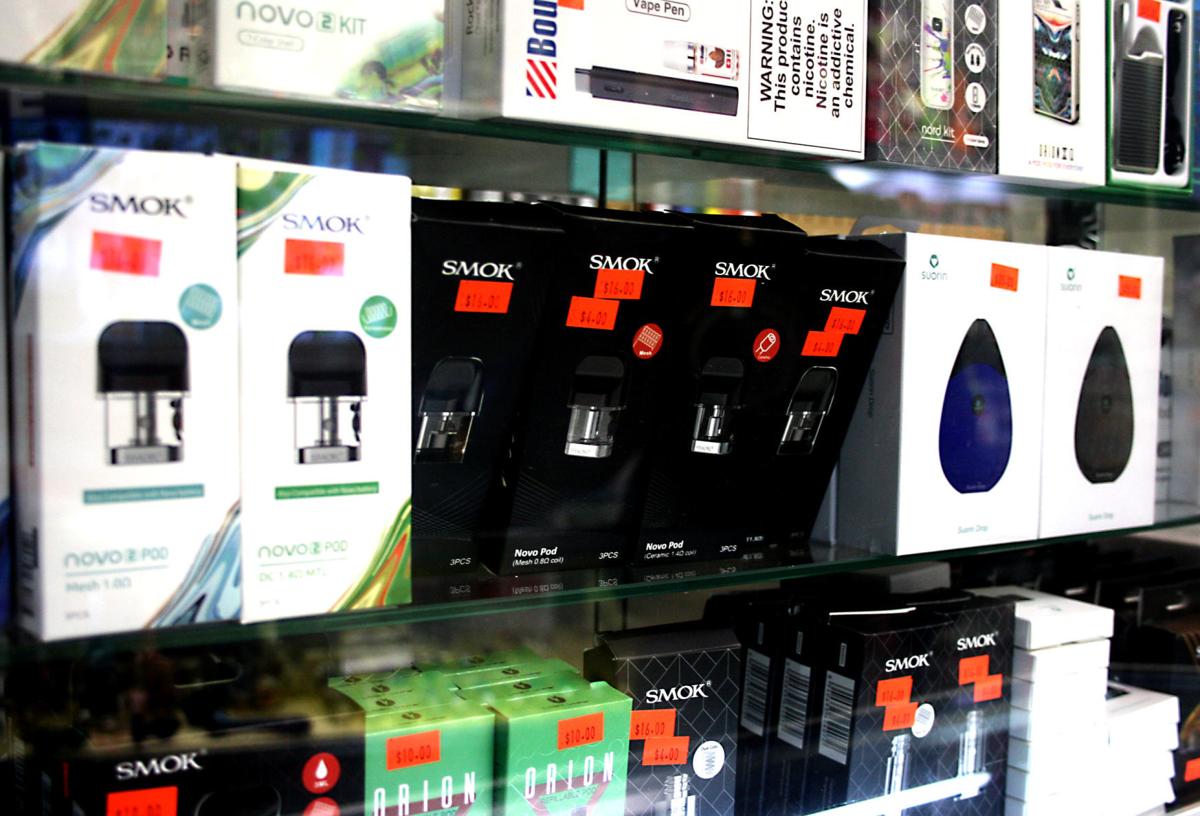 Beaver Dam Common Council approved ordinances to address bullying and teen vaping Monday.
Under the new bullying ordinance, parents can receive a citation and face a fine over their children's bullying. A law enforcement officer would notify guardians about their children's behavior and, if the bullying continues after 90 days, they would face a consequence. Bullying is defined as harassment that is intended to intimidate, emotionally abuse, slander or threaten another person for no legitimate reason. It passed unanimously.
"We believe that having a safe environment for all students is a priority," said Evan Stearns, a Beaver Dam student who is involved in an anti-bullying club. He said the club is inclusive and there are former bullies who are members.
School officer Lisa Dake-Jones said the school district's current bullying policy involves different steps from counseling and restorative justice to suspension and citations. But, she said, bullying often starts outside of school.
She said in the first few days of school, there were already five cases of bullying to investigate. Dake-Jones said she has had to investigate skin care products being laced with mayonnaise and pepper, videos telling students to kill themselves and a student being "stabbed" several times with a knife in a sheath.
"This ordinance is intended to hold parents accountable for the actions of their children" and motivate them to correct behavior, said Police Chief John Kreuziger.
Council member Kara Nelson said it's still important to work toward prevention and provide additional counseling and school psychologists to help address bullying concerns.
Council member Therese Henriksen, who teaches in the district, said it's great to use the resources the district already has to address behavior, but they are already limited, and that this ordinance would add more teeth.
You have free articles remaining.
The council also passed an ordinance to prohibit minors from possessing vaping products and businesses from selling to them. Businesses that sell vaping products already report that they have policies against selling to minors.
The ordinance passed 10-2, with Kara Nelson and Ken Anderson voting no. Council President Cris Olson was absent, and Dave Hansen was presiding in the absence of Mayor Becky Glewen and the council president.
The issue came up in the schools, with school officials saying that vaping has already become a major issue. However, officers could not issue a citation if a student had a vaping products, because they could not prove it had nicotine. Now, minors cannot have them at all.
Kreuziger and others involved in public health locally spoke about possible long-term health dangers of minors vaping. Vaping is a new phenomenon, and the science is not definitive on its effects. Stories of minors facing serious problems after frequent vaping, including death, have taken hold in the media, though they are often connected to use of illegal THC products.
"The information you were presented as facts are not necessarily facts," Anderson said.
He said he doesn't believe people under age 18 should be vaping, but he takes issues with banning something that isn't illegal at the state or federal level.
"We shouldn't be banning something that isn't illegal," Nelson said. She said public education and outreach is important to help people make an informed decision. Nelson owns a CBD store in Beaver Dam that sells vaping products, but she said she does not sell nicotine products or to anyone under 18.
Council member Mick Fischer said he took up smoking as a teenager and quit much later in life. He said he wishes there was something passed back then to alert the public about possible health risks of smoking.
"Let's err on the side of caution," he said.
The ordinance says a law enforcement officer can seize a vaping product if violated.