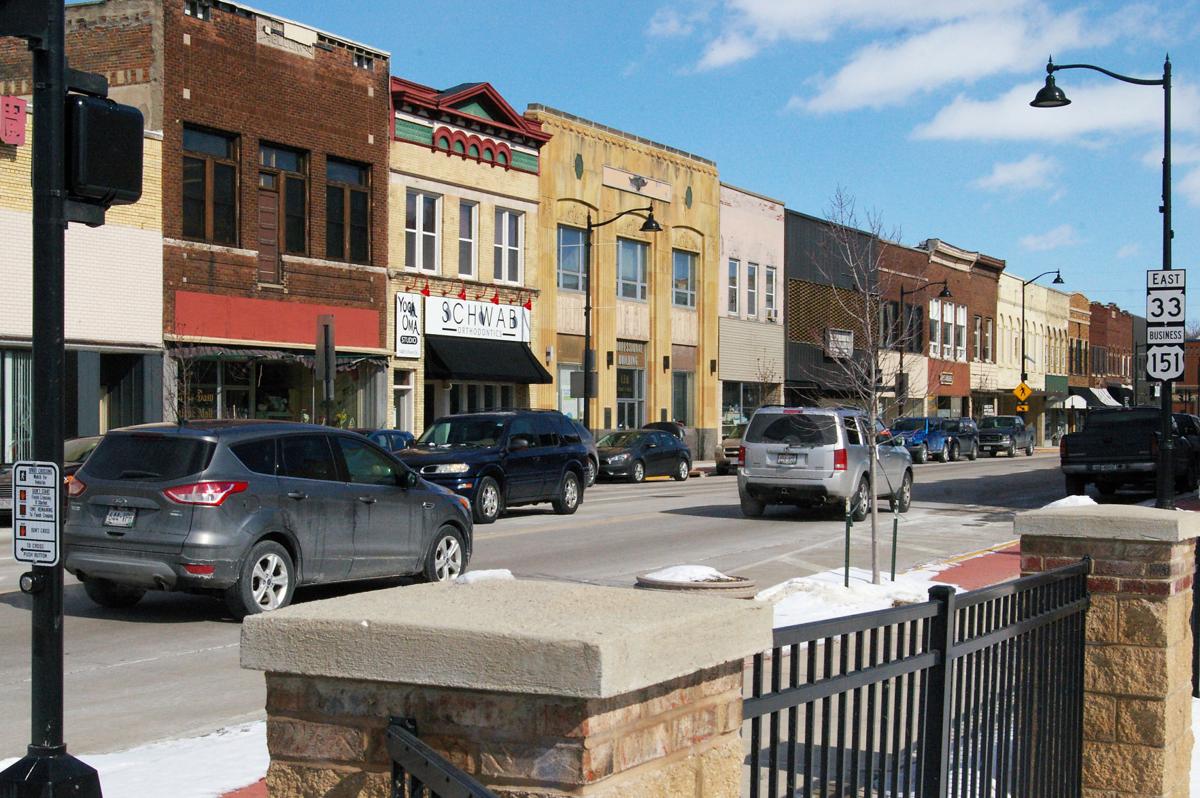 There's still some work to do yet on whether Beaver Dam should hire a community development manager.
On Monday, the Common Council's Committee of the Whole, with every council member, voted to move the concept back to the Administrative Committee for further review, rather than have the full council vote on it formally.
The committee will study how the proposed new position would interact with other positions at City Hall and its other impacts as well as come up with guidelines that would be in a contract to hire. Many officials are in favor of contracting out the position instead of hiring someone directly because they believe that approach would offer more flexibility.
The vote to move back to the Administrative Committee was 10-4. Council members Jon Abfall, Ken Anderson, Robert Ballweg and David Hansen voted no.
The proposed position would be dedicated to attracting businesses to Beaver Dam, particularly downtown, by organizing events and reaching out to potential investors and businesspeople, among other efforts. The person would be responsible to promoting Beaver Dam as a place to shop locally, visit downtown, find grant opportunities and build a vision in these areas.
"One of the big things in this revitalization is business and attracting business," said Mayor Becky Glewen. "We see businesses now that are investing. We see some good motion as far as people taking a risk and believing in this downtown concept."
Glewen said there are going to be new investments and business developments that will be announced soon. However, she said, there's still more that could be done to attract businesses to Beaver Dam and help revitalize the community and build a more attractive downtown.
"I feel in looking at the growth of our city, just like (other communities), to continue the growth of this area, it's important to have someone who can focus on that area," she said.
Glewen said that she already does work in this area, but, working 60-80 hours a week, there are more things that an additional person would really help the city manage and achieve.
The position, as proposed on Monday, would be part-time with a base rate of $20 an hour. Glewen said there are savings that could help cover the cost, especially from shifts in the city clerk's office following a retirement, or new revenue from an upcoming new hotel.
There are other organizations that also do some work here, but they have other responsibilities, or are mainly run by volunteers. The city gives money to the Beaver Dam Area Chamber of Commerce and the Beaver Dam Area Development Corporation, officials said.
You have free articles remaining.
Mike Wissell, the president of Downtown Beaver Dam Inc., said that these goals are difficult to reach without a dedicated manager. DBDI is run by volunteers, he said, many of whom work full-time. He said progress is continuing but a new manager would really help move things forward.
Ruth Metz, the co-founder of Animart, said that the current condition of downtown has negatively impacted the ability of companies like Animart to retain workers.
"I do know people who have decided to not move to Beaver Dam and have decided to move out of Beaver Dam largely because of the condition of the downtown," she said. "Some of these people are our staff."
Metz said people want to be in a place and interact with a downtown that is visually interesting and vibrant, with plenty of art, restaurant and shopping opportunities. Metz said that Beaver Dam already had so many positive things going for it in terms of education, recreation and industry. However, she said, a move toward a community manager would show potential residents and investors that Beaver Dam means business.
She said the more investment in the future of downtown now, the more the city can make happen in the future.
Council President Robert Ballweg said that he really appreciates that enthusiasm and progress so far and suggested making the position contracted. However, he said he has concerns over the budget and timing of a new position.
Ballweg pointed to the upcoming retirement of John Somers, the city's director of administration, and wondered whether the city would need to hire more people to make up for his responsibilities in the future. A proposal is also floating around to make the mayor of Beaver Dam a part-time job while adding a full-time city administrator.
"We can't continue to create positions in a vacuum," he said. "We need to do this more globally and see how these positions interact with each other."
There is also an election coming up on April 2, and some of the council members looking at this now may not be on the board when a decision is made.
Council member Kara Nelson said having a dedicated position would really speak to Beaver Dam's priorities.
"Working in Madison, I talked to a lot of people who are moving out of Madison because they're getting outpriced," she said. "Being on the 151 corridor, I think its important that we focus on really taking that last step and I think this is really the last step. This is like putting the open for business sign on our business."
Council member Lisa Davidson, the chair of the administrative committee, made the motion to move this idea back to better iron out the details.
Glewen said moving in this direction is a step toward achieving Beaver Dam's stated goals and could help lead to more in the future, like businesses banding together in an improvement district as more move in.