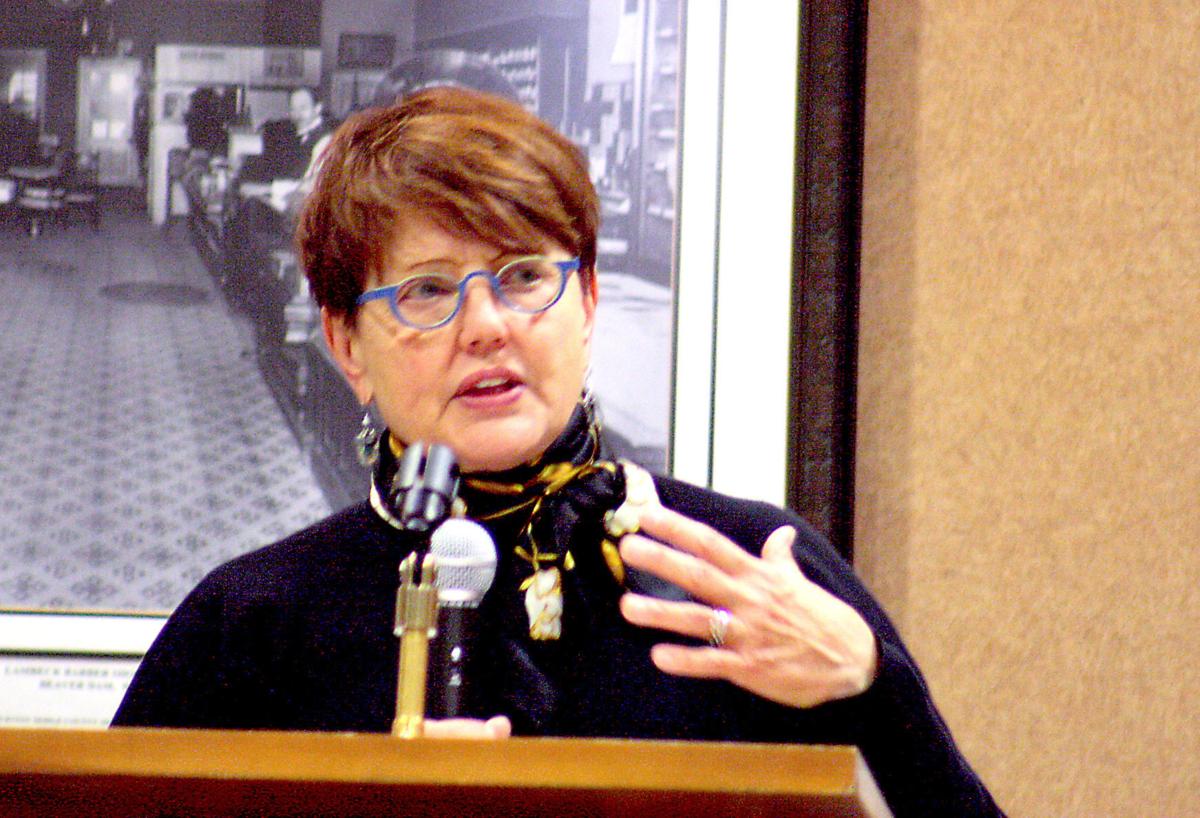 Change result of Marshfield merger
Beaver Dam Community Hospital will now be known as Marshfield Medical Center — Beaver Dam.
The name change follows the move to bring the Beaver Dam hospital under the umbrella of the Marshfield Clinic Health System earlier this year. Specific terms of the affiliation were not released.
"We're just excited to be a part of something bigger," said Susan Turney, the CEO of Marshfield. The name change was announced with a reception on Tuesday.
With the affiliation, Marshfield and BDCH touted the ability to bring Marshfield's resources to Beaver Dam, such as with specialists. Turney said some examples have included helping to recruit surgeons to Beaver Dam and having specialists in endocrinology and urology serve patients at the Beaver Dam Hospital. She said the way specialists serve local patients could vary based on need, including virtual consultations.
Beaver Dam hospital is no longer an independent organization, but it will still have a local advisory board.
"What we've found as an organization as we've grown in different communities is that who knows better than the people in local community what's best for their health care services as well as for their community needs?" Turney said. "We do have an advisory board and we think that's very important."
When the affiliation was pending, officials said they were not looking at reducing workforce. Turney said Monday that staffing is settled and there will be need to supplement as some people left with the transition, but that the hospital has done a good job of filling in the gaps.
Turney said Marshfield is also looking for a permanent chief administrative officer for the Beaver Dam hospital. Joe Gilene has served as interim chief. Kim Miller, the former chief executive officer, was let go earlier this year after the board at the time decided the hospital would no longer need a CEO with the merger.
Turney said Marshfield remains in talks to merge with Gundersen Health System based out of La Crosse.
Turney said that, going forward, it's about serving the community. She said Marshfield realizes there are competitors, and will honor and respect them, but will continue to build up what Marshfield needs to do.
At the reception Tuesday, Beaver Dam Mayor Becky Glewen thanked Marshfield for committing to fund the Blue Zones Project for two more years.
"Quality health care is critically important to the growth of our community and attraction of a new skilled work force," she said.
Jim Kirsh, who served as the chair of the Beaver Dam hospital board, said that the affiliation with Marshfield was necessary to help the hospital do everything it needed and wanted to do.
Local centers with the name Beaver Dam in it will have their names changed. For example, BDCH Medical Clinics — Juneau will become MMC-BD — Juneau Center.
Locations without Beaver Dam in the title like Remembrance Home and Stone Terrace will not change names. The transition to the new name with logos and signs will be gradual, to be completed by March 1.
Be the first to know
Get local news delivered to your inbox!