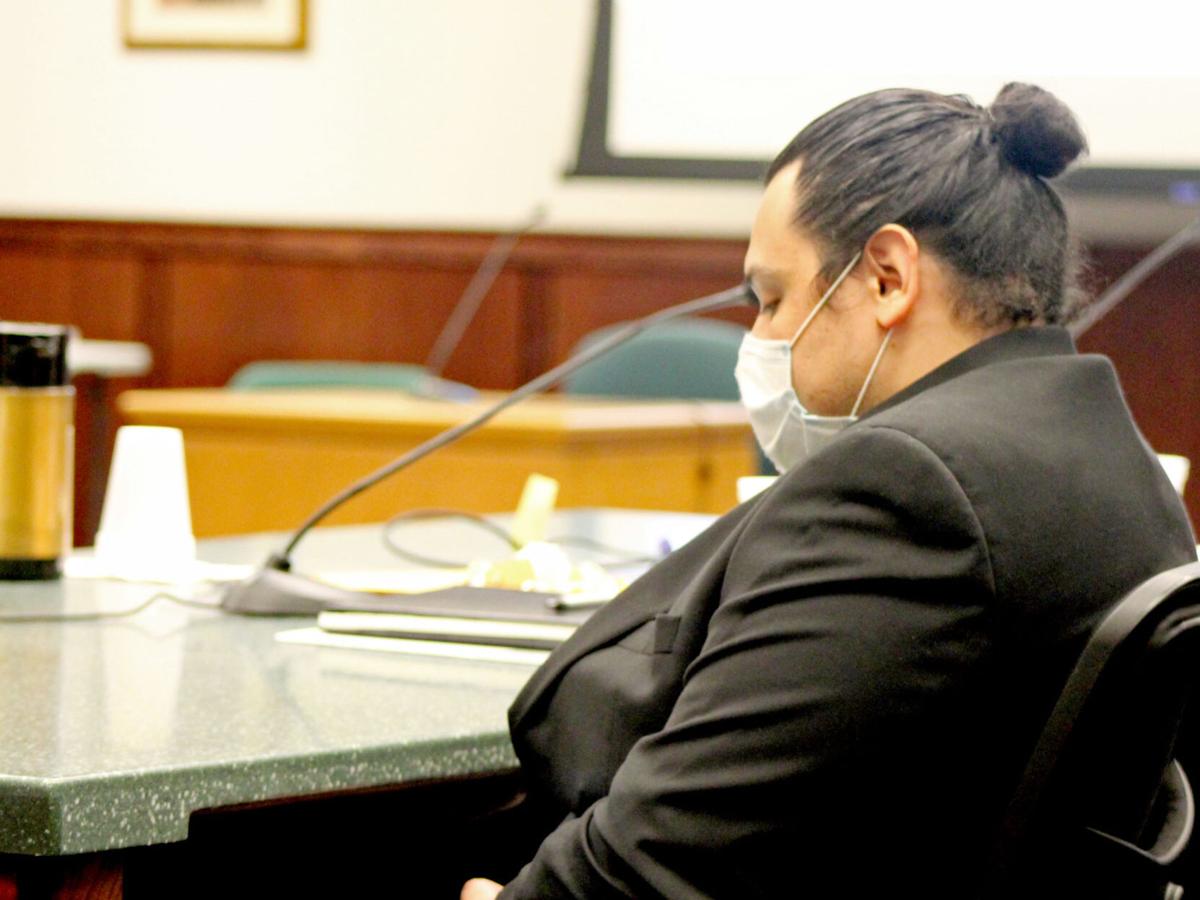 JUNEAU — A 33-year-old Beaver Dam man was sentenced to life in prison Monday for the March 2019 shooting death of his ex-wife in front of the couple's 5-year-old daughter at his parent's home in Beaver Dam.
Ulisses Medina Espinosa was found guilty of first degree intentional homicide Dec. 15 for killing Stacia Hollinshead, Sycamore, Illinois.
Dodge County Circuit Court Judge Joseph Sciascia sentenced Espinosa to life in prison without release.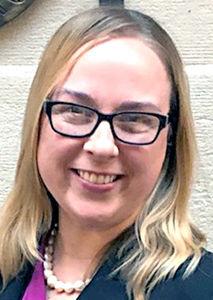 "There is nothing I can do to restore the damage that was done to you or the communities involved," Sciascia said. "You came here for justice and I doubt what I come up with as a sentence will give you a feeling of justice."
Dodge County District Attorney Kurt Klomberg said the defense could not ask for less than 30 years, and he was asking for 50 years in prison.
Espinosa looked away during most of the day-long sentencing hearing including while both his family and Hollinshead's family spoke about the loss.
He said he loves his daughter and remembers doing things with her including going to the zoo, creating art and eating ice cream while walking down the block.
"I am not a bad person," Medina Espinosa said. "My mind was poisoned. And I give my condolences to my family, which include Ann and John, the Hollinsheads, that what happened in March was never my intentions."
Espinosa said he wished things had happened differently that day.
"If the family ever want to speak to me they are welcome," Espinosa said. "I love them as a family and ask for forgiveness, and I am sorry that my mind was poisoned. That is not what I wanted."
The shooting took place at a Third Street residence in Beaver Dam while Hollinshead was visiting with their daughter so the girl could see her grandparents, Medina Espinosa's parents. Hollinshead was shot 19 times while the girl was in a nearby room.
Dodge County District Attorney Kurt Klomberg said that the girl must have been happy to see her father on the sunny afternoon on March 23, 2019. However the day's events quickly became something that will torment the girl for the rest of her life.
"He executed an unarmed mother in front of his own child and he planned to do so before entering the home," Klomberg said.
Espinosa sent a text at 9:23 a.m. March 22, a day prior to the homicide asking what time Stacia was coming to the home. Klomberg said he did not ask when his daughter was coming.
Espinosa's father Ramon Medina Rodriguez asked for forgiveness from the Hollinshead's family and spoke kindly of the family's relationship with Stacia.
Rodriguez said he did not recognize the man who came into his home that day.
"As soon as I saw his face, I realized he was not lucid or aware of his person," Rodriguez said.
Maria Espinosa Rubio, Espinosa's mother, said she enjoyed her time with her granddaughter and Stacia and enjoyed cooking for them.
Family members for Stacia also spoke during the sentencing including Stacia's mother Ann.
"Nothing will bring my daughter back," Ann Hollinshead said.
Stacia, an Illinois Assistant State's Attorney, had just purchased a condo and signed up her daughter for school. Ann Hollinshead said she can see her granddaughter happily leaving school that Friday and then experiencing the tragic shooting of her mother the next day.
"Her 5-year-old life was never the same," Ann Hollinshead said. "She'll never attend that school again. She will never be to that home again, and she will never be held by her mother again."
Erica Hollinshead Stead, one of Stacia's siblings who spoke Monday, said it was tragic to be in court remembering her sister as a murder victim when so little of her life had to do with that and she had accomplished so much in her life. Stacia had served in the Army after graduating from high school and become the assistant State's Attorney in DeKalb County, Illinois, shortly before her death.
Hollinshead Stead said Stacia divorced Espinosa three years before her death. Stacia had also sent a message over a custody site to Espinosa the day before she was murdered seeing if he would like to visit with their daughter.
Stacia's father John Hollinshead said he had a a hard time leaving his house now.
"I fear running into someone with well meaning sympathetic wishes," John Hollinshead said.
"My little sister Stacia... is laying under the cold ground with her body that is riddled with bullet holes," Stacia's sister Christa Hollinshead said "Her beautiful blond hair was cut off due the the autopsy. A wig was placed on her head so her daughter could touch her hair one last time."