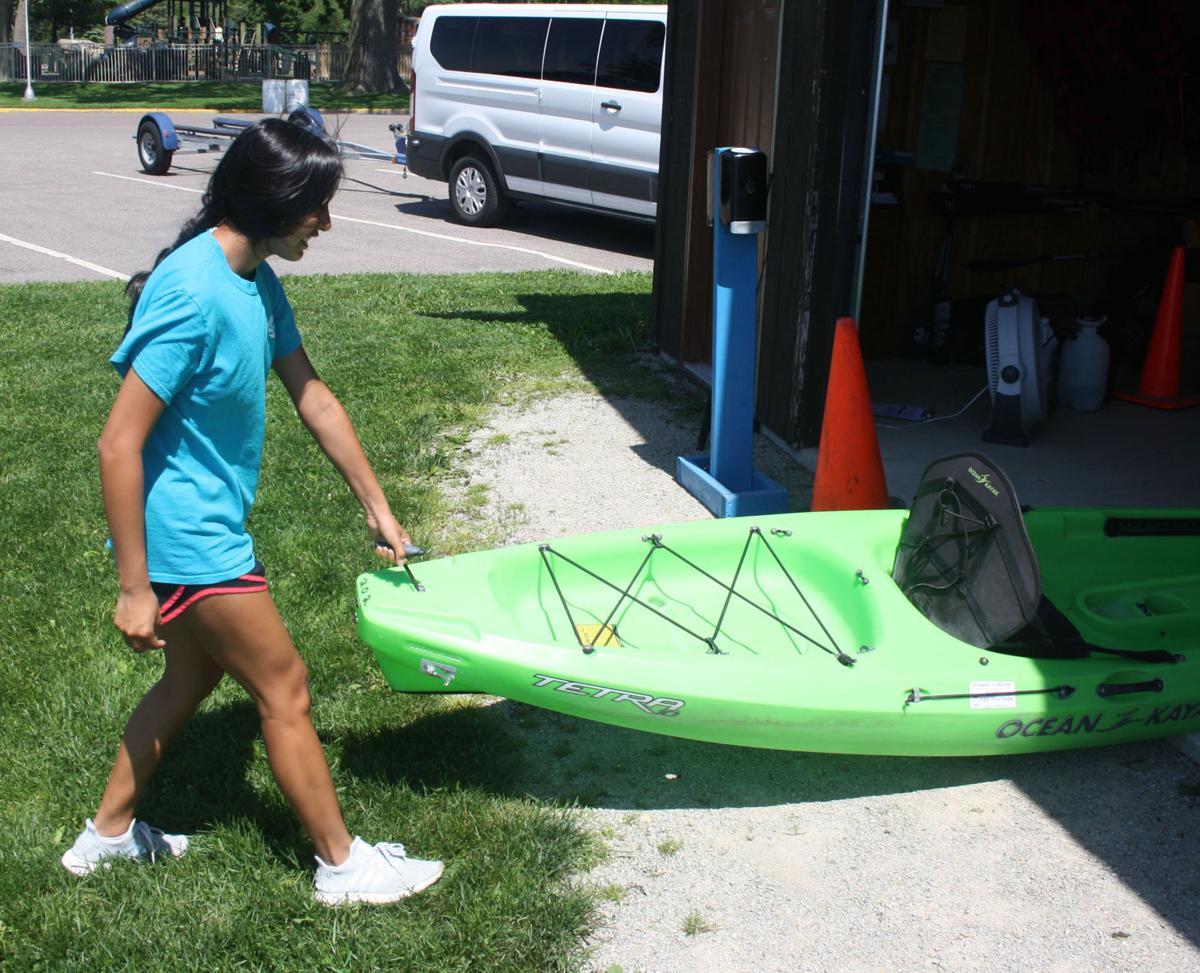 The city of Beaver Dam released its plan to re-open department by department, on Monday.
The plan calls for steps to provide for social distancing and sanitation to protect against COVID-19 as the pandemic continues.
"Multiple times a day, all the department heads are on multiple phone calls and meetings with me and state leaders, other local leaders, and trying to figure out best ways forward and what all of this means," said Mayor Becky Glewen.
She said the state Supreme Court decision to strike down the Safer-at-Home plan from Gov. Tony Evers and Health Secretary Andrea Palm put the city in a difficult spot, as officials were following state direction. Beaver Dam and its officials are staying in touch with the county, which has a public health officer, municipal attorney groups, police chiefs, parks organizations and so on about next steps and best practices. Glewen said department heads, as the experts, were consulted to put together the full plan. The city is also taking guidance from the CDC and the Wisconsin Economic Development Corporation.
Glewen said following advice from City Attorney Maryann Schacht, the re-opening plan is considered an operational decision and does not need to be put before the Common Council for a vote.
The municipal building will be open during its normal business hours, with only the rear doors open. Plexiglass barriers are in place at the clerk and finance department counters. Counters will be sanitized after each resident visit. Markings will encourage social distancing and there will be a hand sanitizing station.
Employees are encouraged to use teleconferencing, will be provided with protective equipment and will be encouraged to wear a mask. They are asked to social distance, including by taking lunch breaks separately.
Community Activities and Services
Staff will be on site normal business hours at the Watermark, but residents will be encouraged to register for programs and park shelters online, by mail, by drop box or on the phone. Residents can make an appointment during office hours if they cannot register those ways. The customer service counter will sanitized after each visit. Wi-Fi will be available outside the building.
Public reservations at the Watermark have been canceled through June and none will be taken until further notice. Plexiglass guards are in place, posters promoting social distancing and hand sanitzer will be placed inside and employees wil be provided with protective equipment and encouraged to social distance.
In-person activities for seniors will not be scheduled in June, per recommendation from state and federal agencies. The department will evaluate the situation for July and programs are expected to be re-instated in phases. The department will continue communication with residents via the newsletter and other sources.
The department is committed to offering as many summer programs as possible, the plan says, possibly by making modifications for social distancing, sanitizing and group size. Some programs will be canceled.
Watercraft rentals are available at Waterworks Park and fewer seasonal employees will be hired. The pool at Swan Park and the Crystal Lake Beach are tentaively scheduled to open June 13.
Community services director Jana Stephens did not return calls Tuesday for more information.
The library has its own governing board to make decisions about when it will re-open. The board voted to address the issue on June 12, though a special meeting could be called before then. Librarian Sarah Cournoyer said the library will give a presentation at the Common Council's next meeting, which had to be rescheduled to Wednesday due to technical issues.
The library will consider staff and public safety when considering the re-opening of the library and taking advantage of guidance from relevant agencies in a fluid situation. Employees are preparing for re-opening and are being provided protective equipment and encouraged to social distance.
Tours and group visits by childcare providers will be discouraged. In-person programming is canceled. Residents will be encouraged to access services by phone or electronically, including genealogy services. The library will be rearranged to promote better flow and distancing and certain high-touch activities will be removed.
Park restrooms, playgrounds, diamonds, courts and so on are open. Employees will clean and sanitize buildings, shelters and bathrooms at least once a day. Park shelter reservations are being taken through community services online, by mail or drop box or by calling 920-887-4639. Employees will continue to social distance.
The municipal court has a tentative re-opening date of June 10. Those entering the courtroom will be asked to wear a mask and the court has masks to supply to those who do not have one. The court cannot require anyone wear a mask.
The court clerk and police officer will wear a mask and gloves. The building will be laid out for social distancing.
The fire department, police department, public works department and engineering department are all taking their own steps to ensure distancing and safety for both the public and employees. That includes self-symptom evaluation for fire and EMS staffers and practices to limite virus exposure during a case with a known or suspected COVID-19 patient.
Concerned about COVID-19?
Sign up now to get the most recent coronavirus headlines and other important local and national news sent to your email inbox daily.