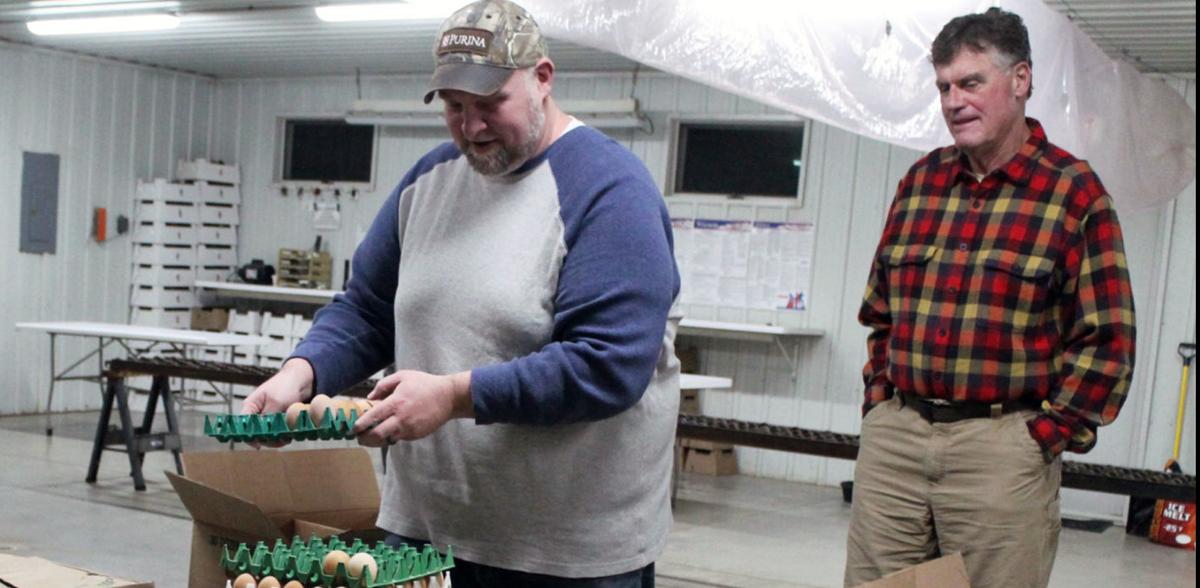 Three generations of the Wilke family have run Sunnyside Hatchery since 1912.
That all changed this fall when Mark Wilke handed off the keys of the Beaver Dam operation to new owner Nick Levendoski.
"To have a family business be around this long and to find a way to continue it is really kind of amazing," said Wilke. "This was more than a job for me; I love this place and the people I've encountered along the way."
According to Wilke, the name Sunnyside has nothing to do with fried eggs but rather it describes a part of the former family farm in Waunakee.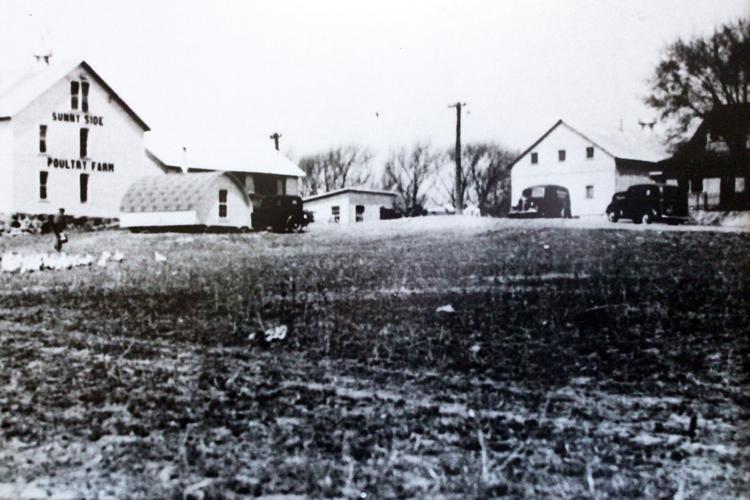 "My great-grandparents had seven kids and my grandpa was the youngest one. They all received a section of the farm there and he got the land on the sunny side of the hill that was all rocky. That's where the name comes from," he said.
Mark's grandfather Oscar found it was too difficult to farm that land and began hatching chickens in 1912.
Business spread across the state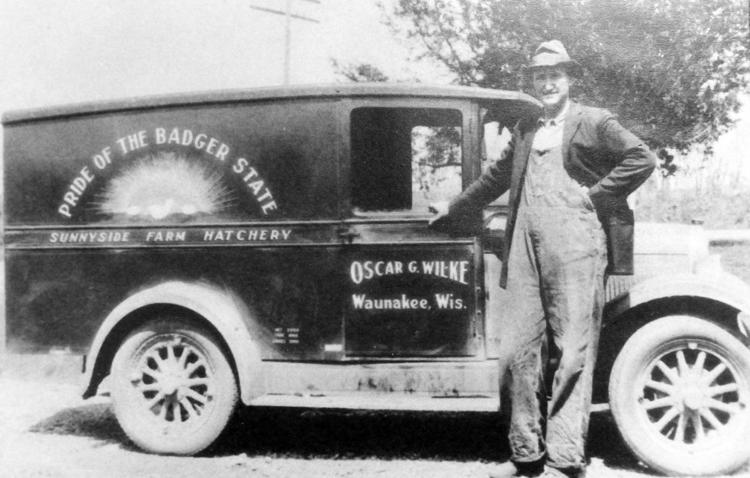 Other members of the Wilke clan joined in and eventually added hatcheries in nearby parts of the state. Sunnyside Hatchery in Portage started in the late 1930s and the one in Reedsburg opened in the early 40s. The location in Beaver Dam was started by Mark's dad, Rodney Wilke, in 1952. Other Sunnyside Hatchery sites were added in Watertown, Madison and Oregon.
Sunnyside Inc. in Beaver Dam is the only remaining hatchery of the original family branches.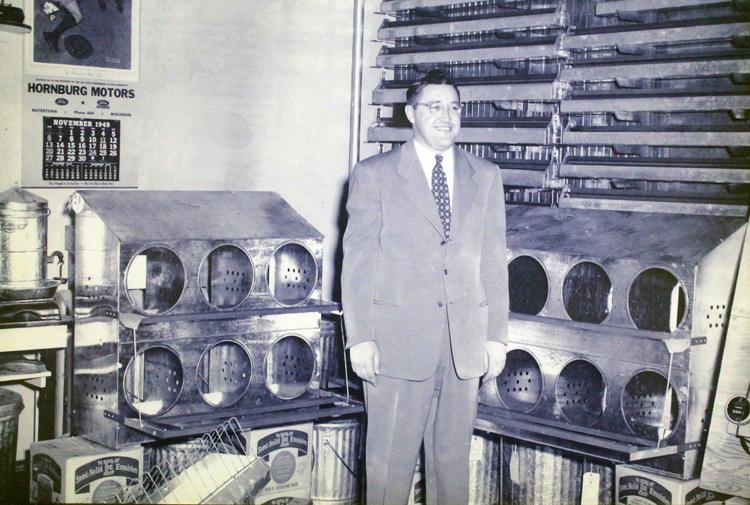 Wilke joined his dad in the Beaver Dam operation after graduating from Winona State University in Minnesota with a business degree.
"Part of what I really liked here was the business part of it, going around and seeing all the different people. We've had such good customers through the years and they'll talk to me about my grandpa or my aunts and uncles because everybody was in the hatchery business," said Wilke.
Wilke's wife of nearly 51 years has held a place in the family enterprise, as well. She will continue at Sunnyside part time providing eggs for medical research laboratories and schools.
College sweethearts Sue and Mark Wilke said they learned to adapt their family lifestyle around the business. The couple have two sons and daughters-in-law and six grandchildren.
"I tried to run this like I was taught," said Mark. "When we had kids we started going to a lot of ball games but always got things done here. Sometimes we came down to work really late at night."
"Our whole family lives in Beaver Dam so we made sure not to miss any of the kids' or grandkids' activities, it's important to enjoy life," said Sue.
New owner is the right fit
Sunnyside specializes in a variety of chickens, turkeys and ducklings for customers and also raises laying hens to provide eggs.
Wilke said he found the business market for his product to be ever-changing.
"There were over 400 hatcheries like ours in the state at one time. When I first got started there were four hatcheries in Beaver Dam, now there's not that many in the whole state and the Midwest doesn't have many more than that.
"A part of our business was calling on the big corporate farms but I stopped doing that in the 90s. We've concentrated on the niche markets because that's what I always liked to do best — hobby farms, backyard flocks and small scale commercial," he said.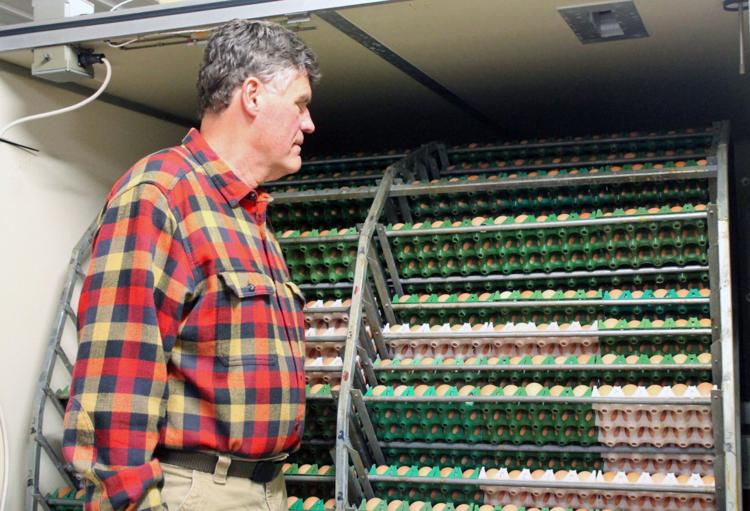 Wilke said his sons have successful careers of their own and weren't interested in taking over the family business.
"As I was getting older and thinking about retirement, I just by accident ran into Nick at a big trade show in Minneapolis and we started talking," he said.
Levendoski said Wilke approached him at the right time as he was thinking about changing directions in his career. Originally from Stoddard, Levendoski graduated from UW-Madison with a poultry degree.
Wilke said other people with strong business backgrounds were interested in Sunnyside, too, but they had no poultry background.
"It's a tough business. You have to know there's ups and downs. It's like farming, not every year is a real good year even though you've planned so much.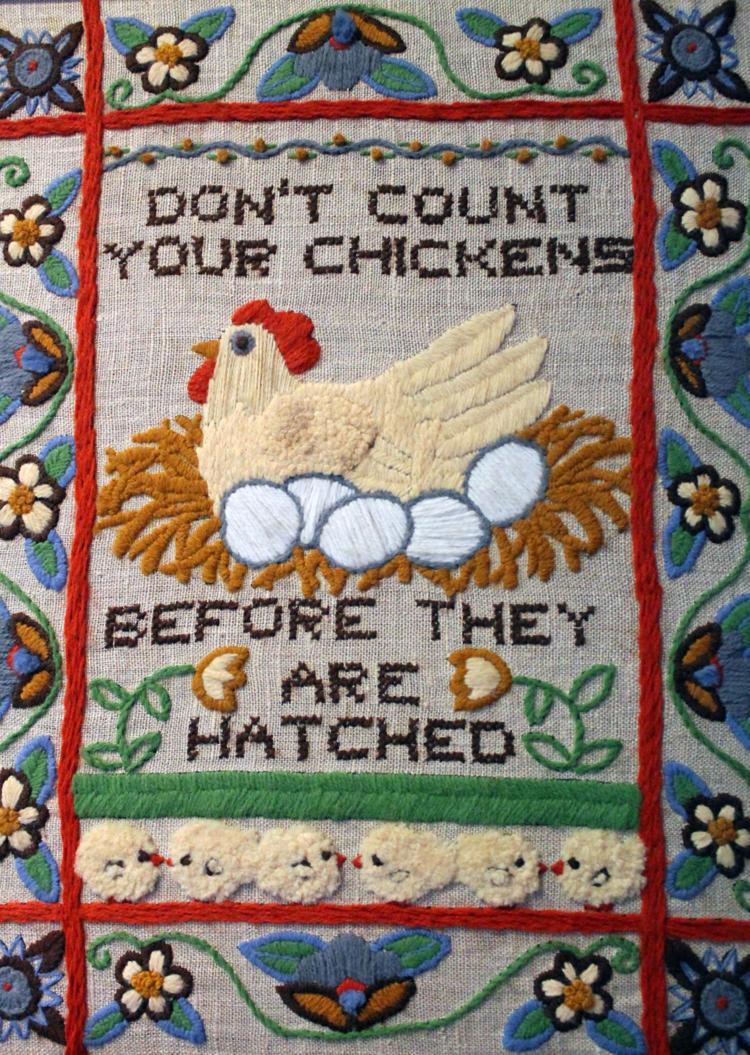 "Nick has got a passion like I did and he loves the industry. It was very important for me to find somebody to fit the culture of what we do here," he said.
Wilke's plan was to bring Levendoski on board, mentor him in the business and then gradually phase out. That plan changed somewhat last fall when Wilke experienced some unexpected health issues.
"The entire staff here had to bear down and go without the captain for a little while, but we made it through," said Levendoski.
"I'm doing well now and am so grateful Nick could keep this thing going," said Wilke. "Through all these years, going back to my grandpa's days, we've always had good people working with us. They are good friends of mine, they really care and the work gets done."
Spring is the busy season
Levendoski takes the reigns as the company is preparing for the spring.
"Our breeding flocks are still in the chick stage right now, they're healthy and growing along at the rate they're supposed to. You always need to be looking a year ahead in this business. We're maintaining relationships with our network of dealers and our main customers." he said.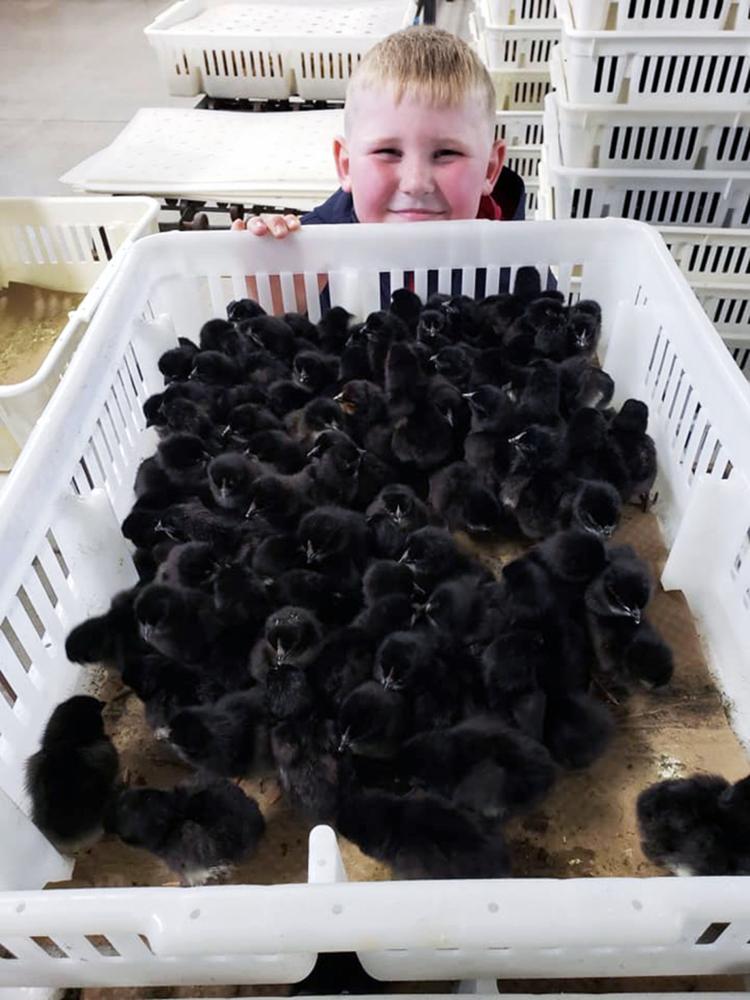 The company employees up to 25 people during its busy season that begins in late February.
"Our days will start as early as 3 or 4 a.m. Before our delivery truck drivers arrive at 5 a.m. we'll have a crew in here putting orders together. When the drivers get here they'll load their trucks, do paperwork, get on the road and radiate out to all directions. We have around 300 dealers with delivery routes that are going south of Milwaukee down by the Illinois border all the way up to Eau Claire, Menomonie and next to the Minnesota border and every point in between," said Levendoski.
"We do a lot of mailing of chicks, too," said Sue Wilke. "The post office has told us the most asked question they get in this community is 'Do you have birds flying around in here?'"
According to Mark Wilke, once chicks hatch they continue to get nourishment from the yolk sack for three days.
"Our general rule of thumb is that if it can arrive to a customer's door within 48 hours, then we'll mail it to them. Customers like the convenience of having the birds shipped right to their doors," said Levendoski.
Levendoski said he isn't planning on any significant changes for the business because it's built on great tradition.
"A minor change is that the name is going from Sunnyside Inc. of Beaver Dam to Sunnyside Hatchery LLC. We've freshened up the logo a little bit, adding the line 'Egg-ceeding Expectations Since 1912.' My wife has taken over as a social media person so we now have a Facebook page people can check out," he said.
Mark Wilke added, "Nick is stepping up. The business model is still the same, you need to keep current with customers. When changes are made in the industry you have to do what works.
"But what hasn't really changed is the business is still built on personal relationships and hard work."
Follow Kelly Simon on Twitter @KSchmidSimon or contact her at 920-356-6757.
Be the first to know
Get local news delivered to your inbox!