Flavorful offerings will be on tap Saturday during the Taste of Wisconsin held in downtown Beaver Dam.
The 12th annual event, hosted by the Beaver Dam Area Chamber of Commerce, will feature unlimited sampling of beers and cheeses made in the state.
Chamber President Phil Fritsche said he expects upwards of 500 people to enjoy an afternoon filled with cheese, beer, music, food and friends.
"The 'Eccentric Duo' will entertain the crowd with vocals and guitar," Fritsche said. "Their laid-back style is sure to please everyone."
The event will take place in front of the Chamber of Commerce from noon to 4 p.m. Spring Street will be blocked from Park Avenue to Washington Street. The Taste will go on rain or shine, as 200 feet of tent will provide shelter from any potential showers.
Attendees will receive a program listing on which they can rate the more than 60 cheeses and 100 craft beers. Each ticket also comes with a souvenir glass. Upscale souvenir shirts can be ordered at the event.
"As kind of a teaser, we will have a new booth this year called 'Beers you didn't know were brewed in Wisconsin,'" Fritsche said.
And if sampling isn't enough to fill people's appetites, the event has expanded its food booth.
"The highlight is our new monstrous Taste of Wisconsin burger; it's a hamburger, brat patty and pulled pork sandwich all in one," Fritsche said. "The food booth doesn't put cheese on anything because we encourage people to add the cheese samples on their sandwich if they wish.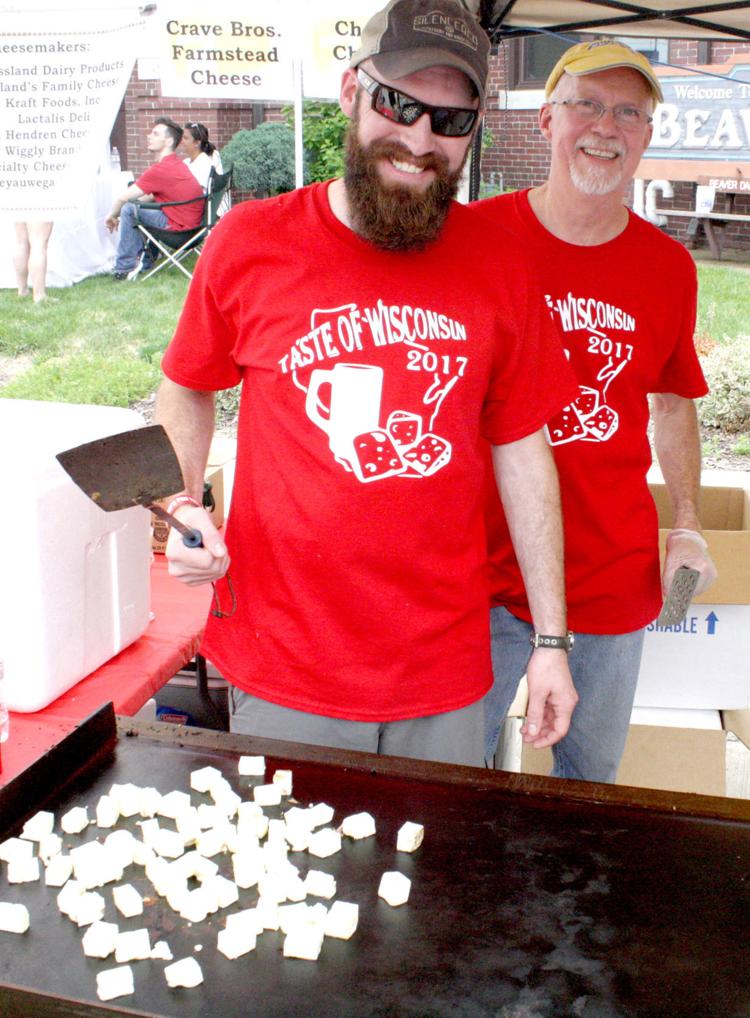 "If you've been to the Taste of Wisconsin before, you should come again because it's a great community event that changes each year. We always have new breweries join us and many of our favorite vendors bring different varieties or seasonal beers to try."
Tickets are available at the Chamber of Commerce, Rechek's Food Pride, Beaver Dam Piggly Wiggly, Verlo or online at tasteofwisconsin.net.