Confusion, miscommunication and gossip can be found at every turn in Beaver Dam Community Theatre's latest production.
Neil Simon's popular farce "Rumors" hits the stage this week.
Local audiences can get their first look at 7:30 p.m. Wednesday during BDACT's Preview Night. All tickets for this final dress rehearsal are $5. The play will be performed over the next two weekends.In the celebrated comedy, four couples arrive at the 10th wedding anniversary party for New York's deputy mayor and his wife, only to find the mayor wounded and the wife missing. Hilarity ensues as guests spin stories in an attempt to avoid a scandal. Portraying the party-goers are Tony Kikkert, Cindy Klawitter, Trevor Kastein, Amy Hopp, Harv Woebbeking, Rebecca Schmidt, Cody Lindau and Katie Rohr. Rick Ramirez and Bonnie Franke play police officers who attempt to make sense of the bizarre event.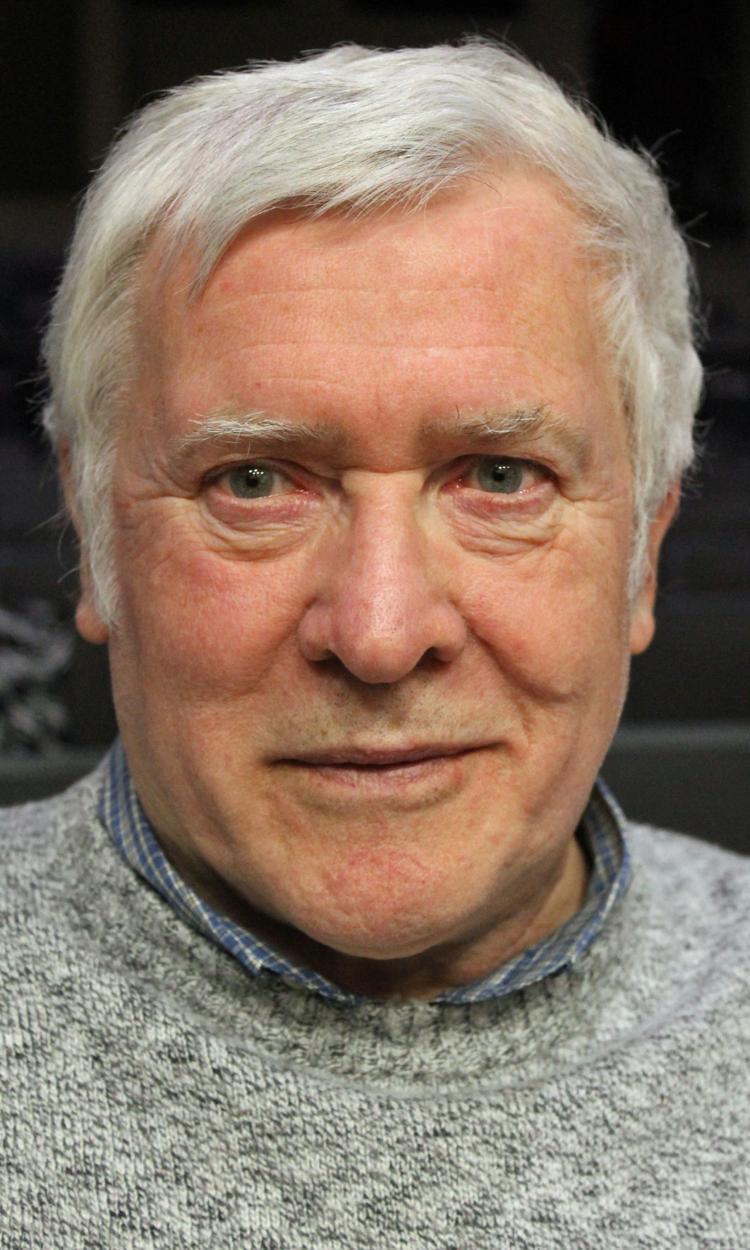 Alec Parsons of Portage is taking on directorial duties for the first time at BDACT. A regional theater veteran, Parsons said he's a fan of the playwright, and acted in "Rumors" a couple years ago with the Baraboo Theatre Guild.
"I tend to do slightly fringy stuff and this is a very fun play," he said. "People need to be aware there is a sprinkling of adult language in it so it's not something to bring children to."
Producer Diane Rabehl said seasoned cast members hail from Beaver Dam, Columbus, Fox Lake, Waupun and Randolph. In addition to the cast, she said the crew has poured tons of their talent and time into making the saucy show work.
"I need to give a shout-out to some businesses, too. We've got a two-story set and all the furniture was provided by the St. Vincent de Paul store," Rabehl said. "And Judy (Diekvoss) from Affordable Tuxedos is really helping us out by making the men look sharp."
Audiences are invited to join the cast and crew for afterglows following the Friday performances. Stooges Sports Bar, 112 N Spring St, Beaver Dam, will host the afterglow Friday and Riverfront Wine Bar, 227 Front St., Beaver Dam, will host March 15.
Parsons promised the show will keep people on their toes.
"It's a lot of comings and goings, a lot of doors slamming. There's relationships between each couple and then there are relationships among the couples themselves. There's a bit of drinking going on and toward the end of the second act some of them are quite well-oiled," he said. "And Simon's great writing provides us with a little twist at the end."