For many families, cutting down a Christmas tree is an annual tradition that marks the beginning of the holiday season. For those who are thinking of going the cut-your-own route this year, the tree search will have to be expanded outside the Beaver Dam area.
Numerous residents were surprised to discover this past week that two local tree farms are closed.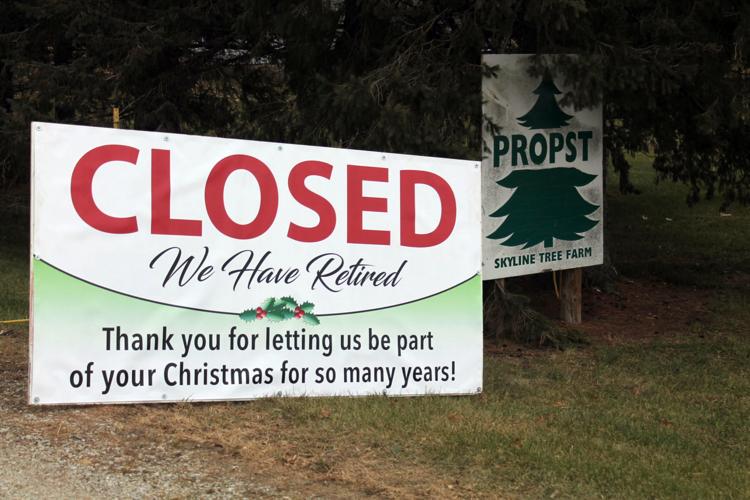 Dave and Laurie Propst of Propst Skyline Tree Farm posted a sign on their property alerting loyal customers of their retirement and thanking them for their past business.
The Propst family had been selling Christmas trees since the late 1960s. Laurie Propst said about half of their business was from people who came to the farm to cut their own tree.
"For lots of families, choosing a tree is somewhat cyclical," she said. "Parents would be on a mission to find the perfect one to cut with their young children. But as their kids grew up they would pick one from the lot together. Once they became grandparents they wanted the magical experience of cutting one again."
Propst said she and her husband are thankful for the customer relationships they made through the years.
"A real tree is an important component of the holiday and we were given a way to build and create Christmas memories for those around us," she said.
Tower Christmas Tree Farm, part of Kirschbaum Strawberry Acres, on Highway 151 outside of Beaver Dam also did not open this season.
The farm's website indicates that not enough trees were sheared for this Christmas due to medical issues. Although customers cannot come to the farm to cut their own tree, some trees from that location are available for purchase at Annabelle's, 301 Front St., Beaver Dam.
Annabelle's owner Jason Loppnow said he noticed that his business of pre-cut trees is up since the two farms shut down.
"I sold about 150 trees total last year and have sold 100 trees already the first weekend of this season," he said.