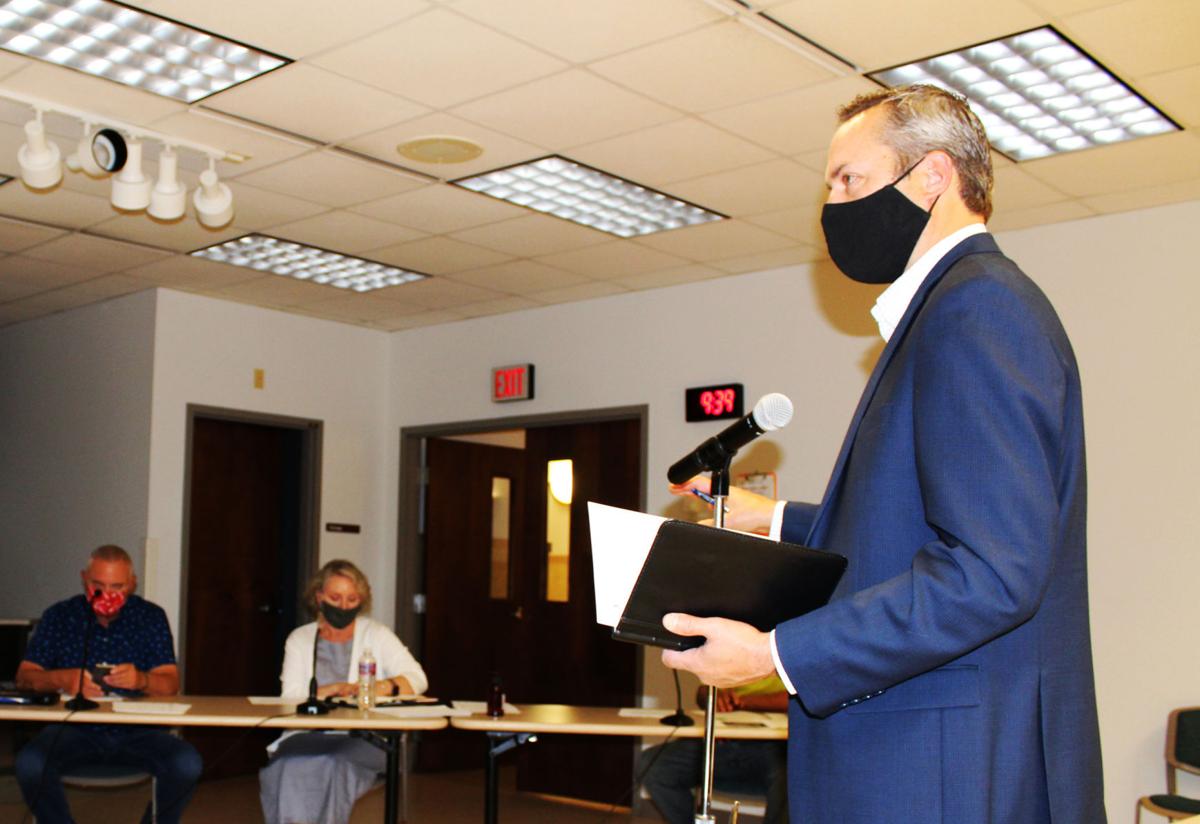 JUNEAU — The Dodge County Executive Committee talked about an ideological road map Monday morning as they heard from the man who will lead the effort. Brett Remington of Blue Rock spoke of forming a strategic plan for county operations in future years.
The meeting was held in the Dodge County Administration Building Auditorium.
The full county board had earlier debated whether there is value in having such a plan, since so much changes as the board year continues. Still, a majority agree that planning ahead has value, despite the ever-changing nature of plans, finances and leadership.
"I think the easiest way to say it is that we're going to have a mission statement and a plan for how Dodge County should operate," said County Board Chairman Russ Kottke. "The mission statement will reflect the goals of the county."
Although the plan should look ahead at least five years, the proposal includes optional quarterly reviews to follow as needed.
"We're looking at five years but a true system should be upgraded every couple of years to see if we're meeting our goals or if changes need to be considered," Kottke added.
Three proposals were received. The contract with Blue Rock of Mukwonago, not to exceed $12,670, was approved by the full board on April 20.
Remington began, "The first step of the process for a strategic plan is for the county to describe a vision for itself in the future; a mission and how they're going to work towards that vision; and a description some of the core values that we have here in Dodge County. Part of my outreach to the full board is to describe how we're going to do that."
The first step will involve having every board member to write their ideas on a 3x5 card. The idea is to get a mission that's very brief, and "not a two-paragraph oratory."
Remington questioned who should be having input, with varying ideas presented by committee members.
"Do you want residents to be able to provide some of their input and if so, what are some of the best ways you have done that sort of thing in the past?" Remington asked. "Who do we want to include and how do we want to do it?"
Remington suggested an online survey as one means, with other possibilities also mentioned.
Committee member Jeff Schmitt suggested including school districts in the discussion, to which Remington suggested contacting via email or other means.
"Superintendents do get together," said Kottke, who also suggested members of the Dodge County Towns Association.
"If we're going to get input and perspective from outside the county board then we need to arrange it in such a way that it's convenient, and that we don't get overwhelmed with stuff," said Remington. "If we ask for input there's a corresponding obligation that we're going to consider it, evaluate it and somehow incorporate it into what we're doing. After a while it could be too much of a good thing."
As a first step the full county board will gather on the third Wednesdays of each month (starting May 19 at 6 p.m.) to provide input. A meeting of those concerned with economic development (town and other municipal leaders) is tentatively being planned for June 29.
The strategic plan is expected to be ready for board approval in October or November of this year.