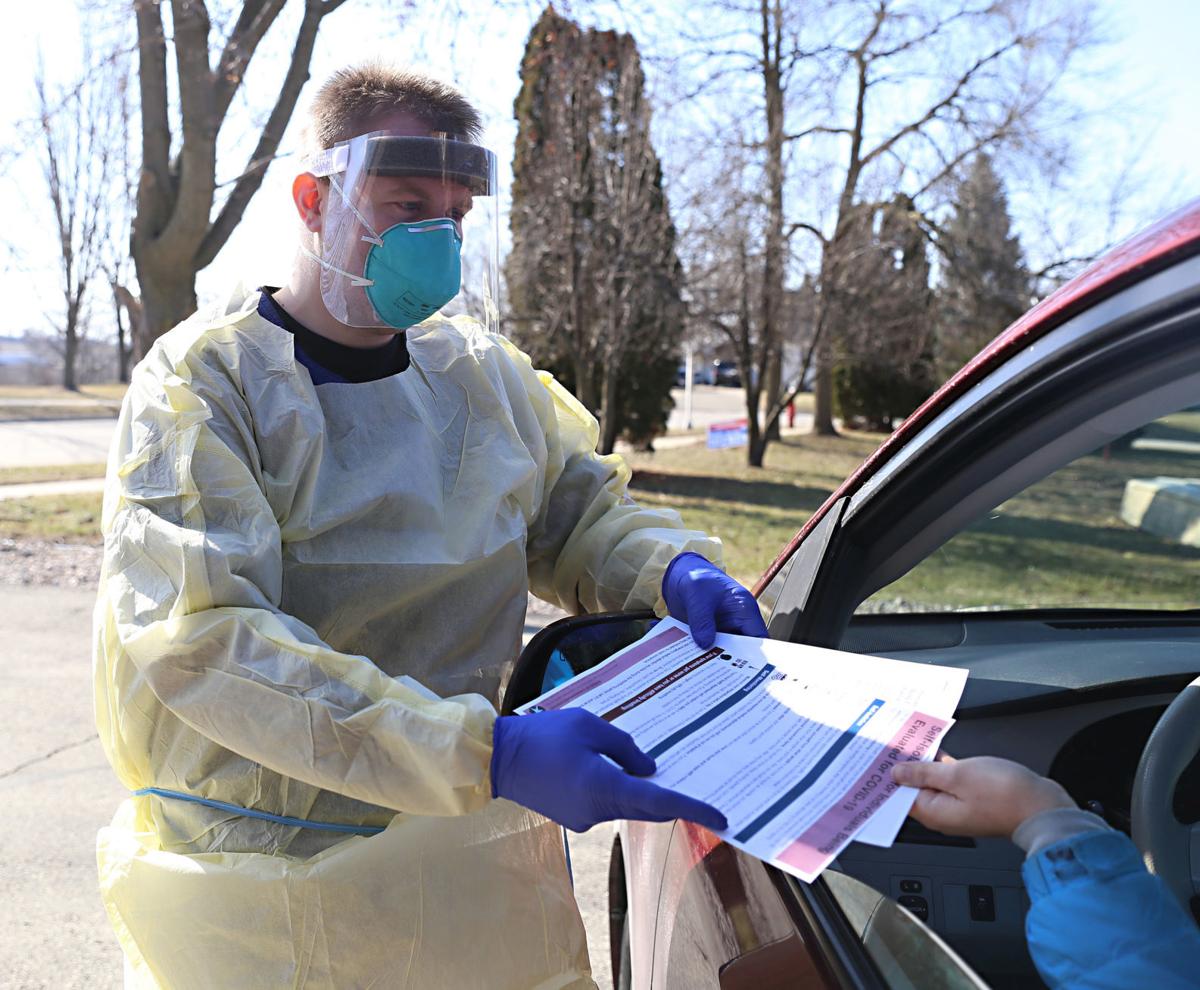 Dodge County Public Health Unit announced Monday that community spread of COVID-19 has occurred in Dodge County.
This means there are people who have tested positive who have no exposures to a known case nor did they travel to a location where there is known community spread. Dodge County will no longer share daily updates on the county's number of confirmed COVID-19 cases due to the fact that community spread has been identified.
"There are likely more cases in the county than we are able to confirm with a lab test," said Abby Sauer, Public Health Officer. "There is simply not enough testing capacity to test everyone."
Updated numbers of positive cases per county can be found on the Department of Health Services dhs.wisconsin.gov/outbreaks, this is updated daily at 2 p.m. Dodge County Public Health asks residents to move away from focusing on positive cases. Residents should assume there are undiagnosed cases in the community.
"Since we are experiencing community spread, we expect every county resident to do their part in complying with the Safer At Home Order," Sauer said. "If you do leave home, assume that you may come into contact with COVID-19."
Marshfield Clinic Health System, parent of the hospital in Beaver Dam, announced Monday it has launched in-house testing for the novel coronavirus, allowing for results within a day. However, officials noted lab materials to conduct lab testing are in short supply locally and in the U.S., and testing is focused on patients who need to be hospitalized and healthcare workers.
Physical separation is a key strategy to limit the spread of COVID-19. Dodge County Public Health reminds everyone:
Wash your hands often with soap and water.
Stay at home.
Limit physical interactions to the same people during this time. Less than five people total will help stop the virus from spreading.
Keep at least 6 feet apart from others and avoid direct physical contact.
Limit the amount of time spent making essential trips to the grocery store or to pick up medication.
Make essential trips no more than once a week.
Stay in touch over the phone with your family and friends as much as possible.
For general questions, call the Dodge County COVID-19 Hotline: 920-386-4304. For the latest information, visit the CDC's website: cdc.gov/coronavirus or the DHS website: dhs.wisconsin.gov/covid-19 For the latest information about COVID-19 in Dodge County, visit the Dodge County website or the 'Dodge County Public Health' Facebook page.
Concerned about COVID-19?
Sign up now to get the most recent coronavirus headlines and other important local and national news sent to your email inbox daily.