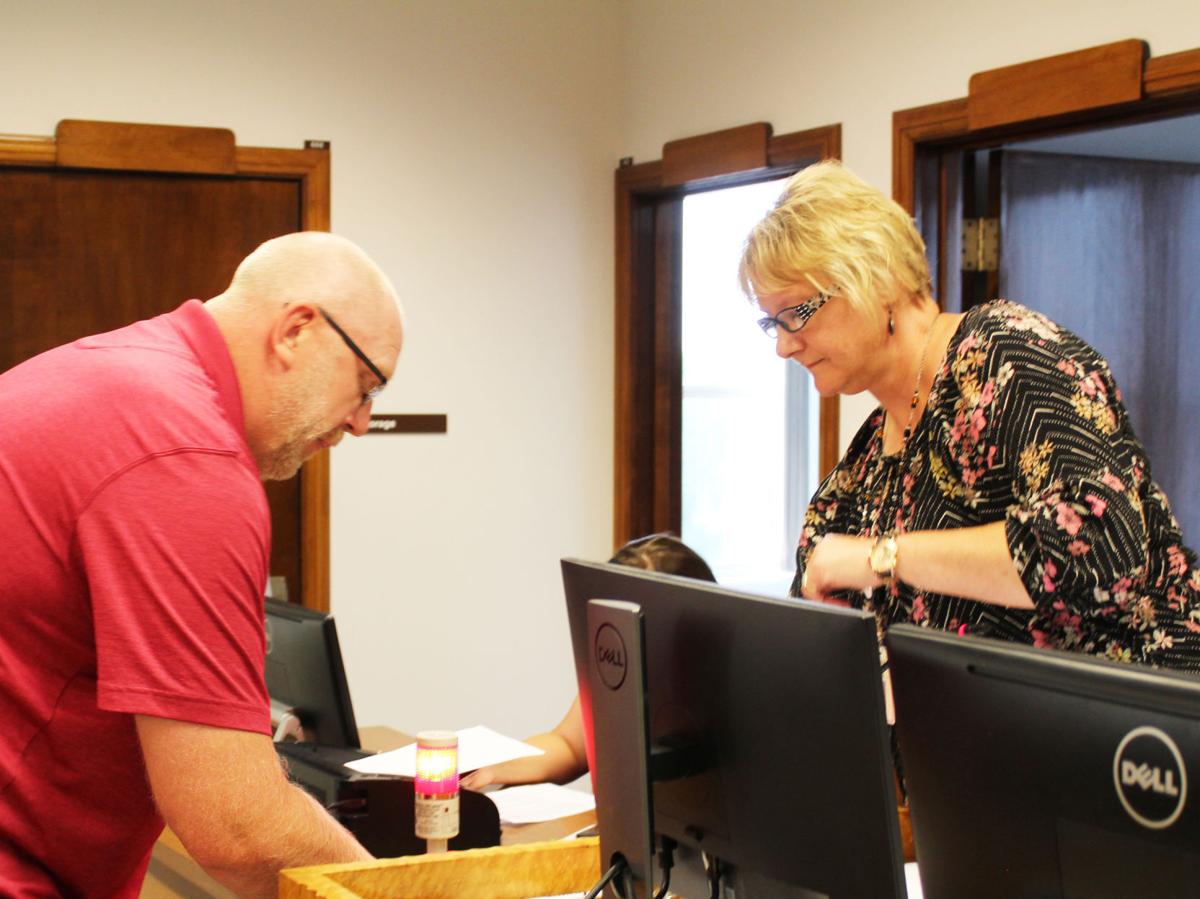 JUNEAU – After a lengthy and sometimes contentious debate the Dodge County Board voted Tuesday evening to pay for heating, ventilating and air conditioning repairs at the Dodge County Justice Facility and the Dodge County Detention Center.
The cost is between $384,500 and $442,000 (with contingency) to replace more than 400 electrical controllers damaged during a recent voltage drop. Johnson Controls, which is the control manufacturer, is the contractor for the job.
"It seems to me there are a lot of entities that perform this kind of work," said board member Jeff Schmitt. "I know we have a comfort level with Johnson Controls, but how do we know we're getting the best bang for the buck? How are we not circumventing a public bidding process? There are some things to think about here. Frankly I feel like a hostage to Johnson Controls."
The wording of the resolution is "upgrading" HVAC controllers, although Schmitt said the controllers are being replaced, not upgraded.
A two-thirds majority vote was required to allow Maintenance Director Russ Freber and Johnson Controls representative Paul Berg to speak, which was achieved with a 24-5 vote.
Freber said the county has a service agreement with Johnson Controls, thus bringing that company to the county's aid. The cost is likely to be the lower number, although a contingency is included to cover unforeseen repairs.
Schmitt added that the city of Juneau Utility might be liable for the damages or that insurance might cover them.
"And how do we prevent this from happening in the future?" he asked.
"It amazes me that an electrical event can happen and there's no culpability to the provider of electricity," said board member Dave Guckenberger. "We spend over $1 million a year at Juneau Electric and I think somebody should at least be knocking at their door. At a minimum, before we fix everything, we should be making sure it doesn't happen again."
He suggested using contingency funds rather than money from the general fund.
Board member Dave Frohling said the contingency will be depleted to an unacceptable level if used for the project. The fund is set at $150,000 for 2021.
Debate continued, with a variety of recriminations and a failed motion to send the matter back to the finance committee. An amendment to send it back to both the finance and building committees was earlier approved, but was irrelevant as the original motion failed.
Debate then centered on a 10 percent discount on the project that had been negotiated with Johnson Controls, but is only valid until Aug. 6. A special meeting would have to be called before that date to insure the discount ($40,000) could be lost if action is not taken before the deadline passes.
Berg indicated that his company would work with the county, but that he could personally make no guarantee.
Some of the parts are reportedly on back-order, perhaps for two to four months.
"Lead times are all over the board right now," said Berg. "I've never seen anything like this."
Board member Dennis Schmidt chastised opponents of the project, stating, "It's going to make no difference if you send it back to the committee – finance, building. You lose your 10 percent discount. I just don't get your mentality about this. Why do you think you're going to fight over every dime that it's going to cost to fix something. It's not going to change what we need to fix, period. I'm getting sick and tired of listening to this kind of crap anyway."
Schmitt countered, "It's just ridiculous around here and you guys don't understand the pain and expense of fixing these buildings because you have endless supplies of money. And you gouge it out of the guts of those paying the bills."
Chairman Russ Kottke called the question to a vote, which resulted in approval of the original resolution 22-7. The contract with Johnson Controls will go forward, although steps will be taken to investigate the possibility of using insurance funds or finding some reimbursement from the local utility.
Benjamin Priesgen swore his oath of office as the appointed man to fill the seat for the 16th District, formerly held by Larry Schraufnagel. District 16 covers wards 2 and 3 in the Village of Lomira. He was appointed to serve on the Land Resources & Parks Committee, the Judicial & Public Protection Committee and the Land Information Council.