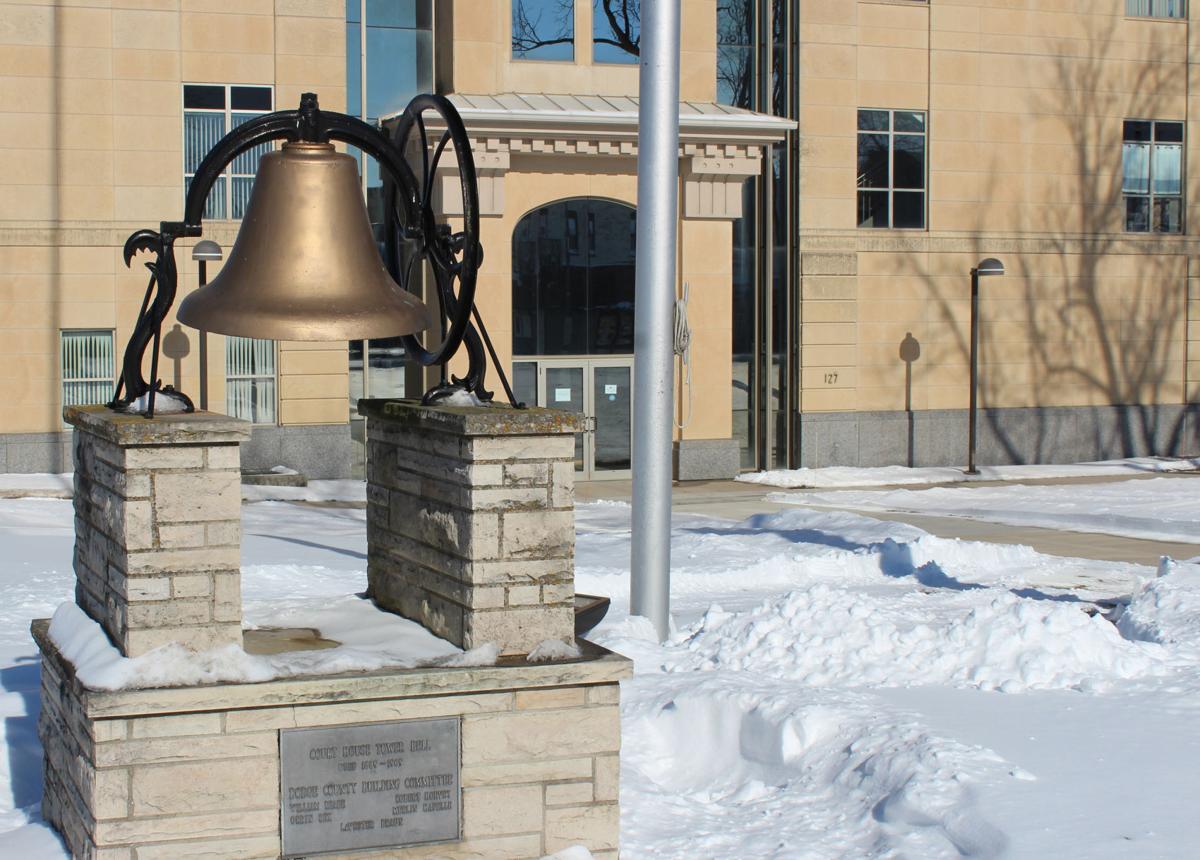 JUNEAU — Without a map of where high speed Internet (aka broadband) is most needed, how can Dodge County officials address the problem?
That's the question behind a proposal to map where broadband access exists and where it does not, presented Monday to the Dodge County Executive Committee. Dodge County Land Resources and Parks Director Bill Ehlenbeck presented a planned request for proposal to assess countywide broadband access.
The need is urgent, as described by county officials at recent meetings.
"In today's world there are a variety of everyday functions that rely on high speed internet service," said Dodge County Director of Economic Development Nate Olson. "Obtaining reliable service is no longer a want, but a need. It is the infrastructure of the future."
"Having adequate broadband coverage is important for businesses, residents looking to move here and to retain those businesses and residents that are here already," said County Administrator Jim Mielke. "It's an essential piece for overall enhancement to quality of life and meeting our businesses' needs."
An article published in Saturday's Daily Citizen stressed the importance of broadband for education in the Dodgeland (Juneau) School District, with many rural families relying on inadequate service to allow virtual learning to take place during last year's school shut-down.
With the county set to receive $17 million in American Rescue Plan funds, some of that money may be spent on boosting high speed internet access.
"We have an unprecedented funding opportunity," said Ehlenbeck.
He indicated that $1.2 million in Coronavirus Aid, Relief, and Economic Security Act (CARES) funding was received last year to give to service providers, who have already taken steps to increase access.
"We've taken some baby steps," he said. "With this bigger funding coming out the feeling was we needed to be proactive and take some efforts to have the county dictate where we need to fill the gaps and how we're going to do that."
Current access maps are inadequate, according to committee member Joe Marsik.
"There is no accurate mapping of where we're lacking broadband in Dodge County," said Marsik. "The FCC (Federal Communications Commission) maps are worthless. Bad would be giving you information. They actually give you the wrong information."
The Land Resources and Parks department, which has $100,000 budgeted for broadband this year, is seeking a firm to come in and give county efforts a focus. The timing is urgent, with other counties expected to do the same.
"We figured the longer we wait the more difficult it's going to be to get consultants, and the fees will go up," Ehlenbeck said. "We're also looking at deadlines for utilizing these funds if we want to build out some of these projects."
Committee/board member Jeff Schmitt argued that money would be better spent improving roads, which have suffered over decades due to lack of funding.
"What happens when this technology becomes obsolete?" Schmitt questioned. "You know it will go obsolete just like everything before it has."
Committee members countered that it is essential for the foreseeable future, and that the possibility of obsolescence is not a reason to ignore it.
June 4 is the deadline for proposals to be received, which will be reviewed and brought before the committee and board for approval. The Information Technology Department is collaborating in the effort.