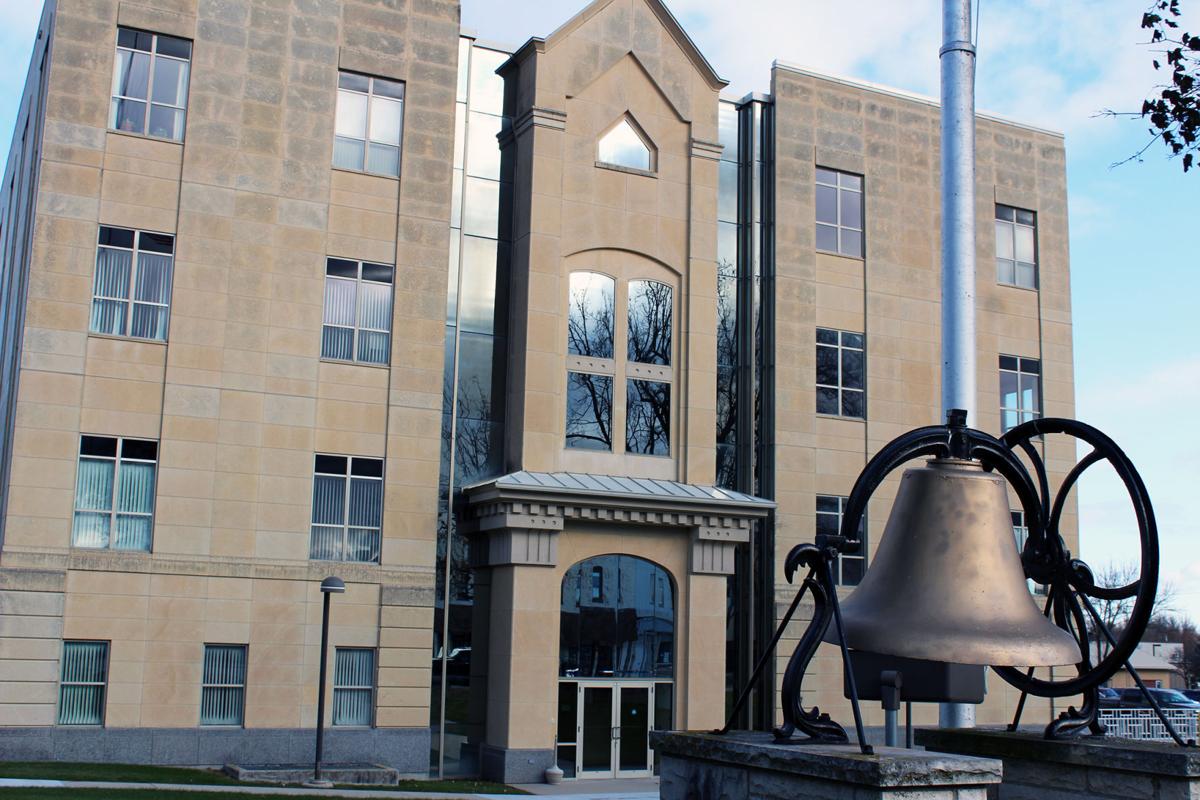 JUNEAU — Dodge County will received American Rescue Plan Act 2021 funds totaling $17 million, but there is little guidance about how the funds may be spent, according to Dodge County Administrator Jim Mielke.
"The U.S. Treasury has not yet issued the guidance for those funds, but it is our understanding that it is a direct allocation to all counties across the United States," Mielke said. "It is not a pass-through as prior ones, and not reimbursement. It's a direct allocation."
It can be spent as a means to stimulate the economy, but will likely have to meet certain criteria – as yet unknown. Half of the allocation is set to be distributed within 60 days of the bill signing on March 11, so $8.5 million should be received by May 11. Part of the process is certification by the county that it wishes to receive the funds. A draft of that resolution was presented to Executive Committee members Monday morning.
"How do we vote if we don't if we don't know what the strings are?" asked committee member Jeff Schmitt.
Mielke answered that he was hoping to have some guidance soon.
"All we do know is that broadband is at the top of the list," said Mielke. "The other item is infrastructure, although that has not yet been defined. We're hearing through different conversations with the National Association of Counties and some of the verbiage that's coming out of Washington that flexibility is key, although again, what does that mean?"
"My understanding was that after two weeks of the signing, we would receive written notice and that hasn't happened," said County Board and committee chair Russ Kottke. "Now we're three weeks behind."
Corporation Counsel Kim Nass said a special meeting could be held to accommodate what might require quick action.
"We had quite a discussion of this at the Wisconsin Counties Association Board meeting and while there wasn't an official recommendation, the consensus of the group was do not spend any money. Just set it aside and if the regulations are too strict it's there to send back," said Dave Frohling.
Allocations for municipalities, including villages, town and cities, will be made separately through state government. As a direct allocation to counties the county's funds are for county purposes only.
Mielke said the county's Finance Committee will consider a process for allocating Rescue Plan Act funds.
Schmitt warned that there may be a catch.
"That's what happened with Personal Protection Equipment (PPE) money, so private businesses took the money, stuck it in the bank and won't spend it because they know there's snake bite in the equation somewhere," he said. "It's kind of weird that they're playing the same game with these funds."
"And there were some businesses that sent the money back," said Frohling."They don't seem to be too worried, however, that there will be strings that we can't work with. There is a lot of push to be flexible. They want the money to be spent and spent wisely."
Mielke said the county will need to have a plan approved by the County Board before any money is spent.
"Numerous ideas are out there which are good, which is what we need once we have the criteria, but nothing will happen before we have a full plan and a potential timeline," he said.
Funding runs through Dec. 31, 2024, so board-approved projects may be included in the years leading up to that date.
"So we would see if there are any hooks involved before we spend any of it?" questioned Joe Marsik.
Mielke replied, "Yes. Nothing will happen without county board approval."
Marsik added, "It is very well defined what you can't spend it on. You can't spend it on pension. You can't spend it to lower the tax base. I don't see that there is an issue with moving forward as long as the board will approve how it is spent and will retain controls over it in that way."
"My gut feeling is we should sign this, because we can always pull it off the agenda on April 20," said Kottke. "We should, move this to the county board and see what happens."