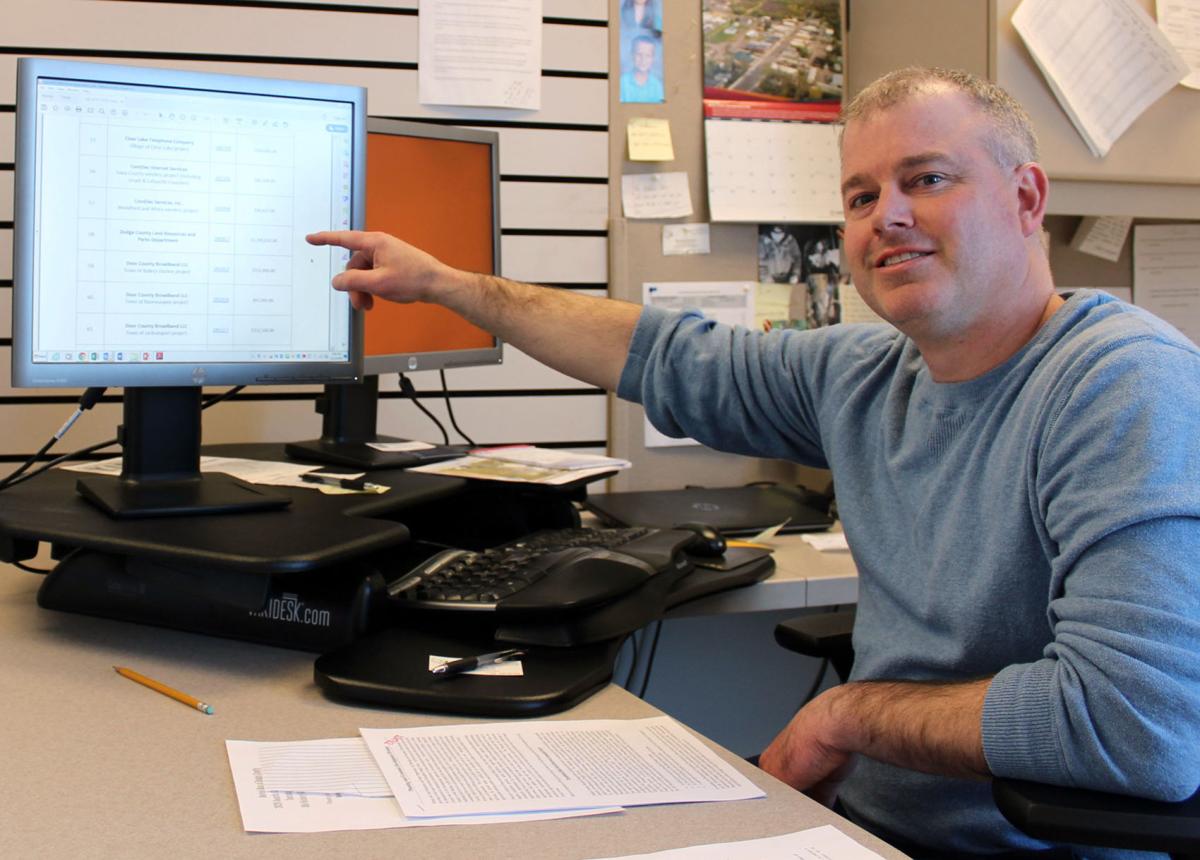 JUNEAU — A final plan for abolishing the Revolving Loan Fund was shared Monday with the Dodge County Board's Executive Committee.
The program end is not specific to Dodge County.
"That program is being phased out," said Nate Olson, Dodge County Manager of Planning and Economic Development. "That's being required by the state, as well as by the federal government. They're calling it the CDBG Closeout. That will allow the county to utilize the funds on hand in a variety of different ways."
Cash on hand is currently in excess of $800,000, with a like amount in accounts receivables (principle loan balances) for a potential total of $1.6 million.
Due to the complexity of the closeout, Art Bahr of MSA Professional Services has been hired to handle with the process, and to determine how the funds will be handled in the future.
"First, the cash on hand has to be returned to the Wisconsin Department of Administration," said Bahr. "For the accounts receivable you can return that amount to the DOA as well. If you take the bad debt ($288,000) off, that can be written off."
Using one of two payment options, the cash on hand payment becomes available to the county as a grant, as do the accounts receivable, for a potential total of $1.3 million in revenue.
In either case, a total of $600,000 might be utilized for planned elevator improvements at the Henry Dodge Office Building.
According to Olson, it is a sad end to a program which has helped many area businesses expand and thrive.
"It has been a very, very successful program since it began in 1995 or 1996," said Olson. "Over the course of those years there have been 20 to 25 successful loans to help existing businesses. Awards were always based on job creation."
Administering those funds has become a challenge with current staffing levels.
"Hypothetically those loans were between say $50,000 and $400,000. Obviously once in a while there is a loan that goes bad and you just have to deal with that."
A notable recent default involved the NOLA North Grill, formerly the Audubon Inn in Mayville. Olson did not specifically confirm that property, although he did indicate that due processes are followed for all defaults.
Olson indicated that other programs have now taken the place of the Revolving Loan Fund.
"The landscape has changed and there are different financial institutions and other entities that are providing other incentives and loans and grants," he said. "Those sorts of things have changed that landscape a little bit."
Not to mention the COVID 19 pandemic.
"You can say that again – on many levels," Olson confirmed. "There are other things that we do to tap into to help existing businesses or potential new ones to bring them to the Dodge County region. We tap into a lot with the Wisconsin Economic Development Corporation and other agencies that have a lot more to offer than the county does. We provide the bridge and help businesses understand what kind of incentives are out there. We help them get in touch with the right folks to make their visions reality."
The closeout deadline is Jan. 31, 2021.
Be the first to know
Get local news delivered to your inbox!