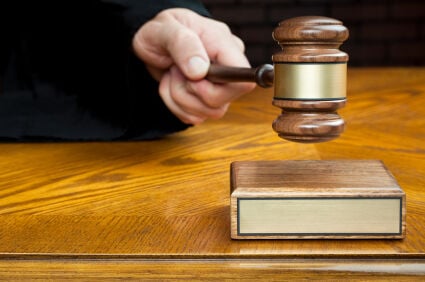 A 60-year-old Beaver Dam man was found guilty Friday of causing a 2016 car crash that led to the death of another Beaver Dam man in Sheboygan County.
John Hammen pleaded no contest and was found guilty of homicide by use of a vehicle with a prohibited alcohol concentration.
A five-day trial for Hammen, who owns the Johnny's Lounge building on Madison Street, had been scheduled for this week. Sheboygan County Circuit Court Judge Kent Hoffmann dismissed a charge of homicide by intoxicated use of vehicle second offense and dismissed but read into the record a charge of homicide by negligent use of a motor vehicle.
Sheboygan County District Attorney Joel Urmanski said the first charge was dismissed because of a function of law that only allows the conviction of either the prohibited alcohol charge or the driving while intoxicated charge but not both. The third charge was a lesser offense that was dismissed.
Hammen's last previous conviction of driving while intoxicated was a fourth offense in 2006, which was considered a misdemeanor at the time.
Sheboygan County District Attorney Joel Urmanski said the state will recommend a prison term during the sentencing. However the defense, will have the opportunity to argue for a lesser sentence.
Hammen crashed his 2001 Dodge Viper while driving more than 100 mph in Sheboygan County on Sept. 16, 2016. A passenger in his car, Freddie O. Nelson, died from injuries suffered in the crash.
According to the criminal complaint, Hammen veered off the road at more than 100 mph on County Road SS, east of Wisconsin 28 in the Sheboygan County town of Sherman. The car struck a culvert and went airborne for more than 100 feet, landing in a grassy area and sliding into several trees.
Nelson had to be extracted from the vehicle with the Jaws of Life. He was transported by helicopter from the scene to Froedtert Hospital in Milwaukee.
A sentencing is scheduled Jan. 8.
Follow Terri Pederson on Twitter @tlp53916 or contact her at 920-356-6760.
Sign up for our Crime & Courts newsletter
Get the latest in local public safety news with this weekly email.