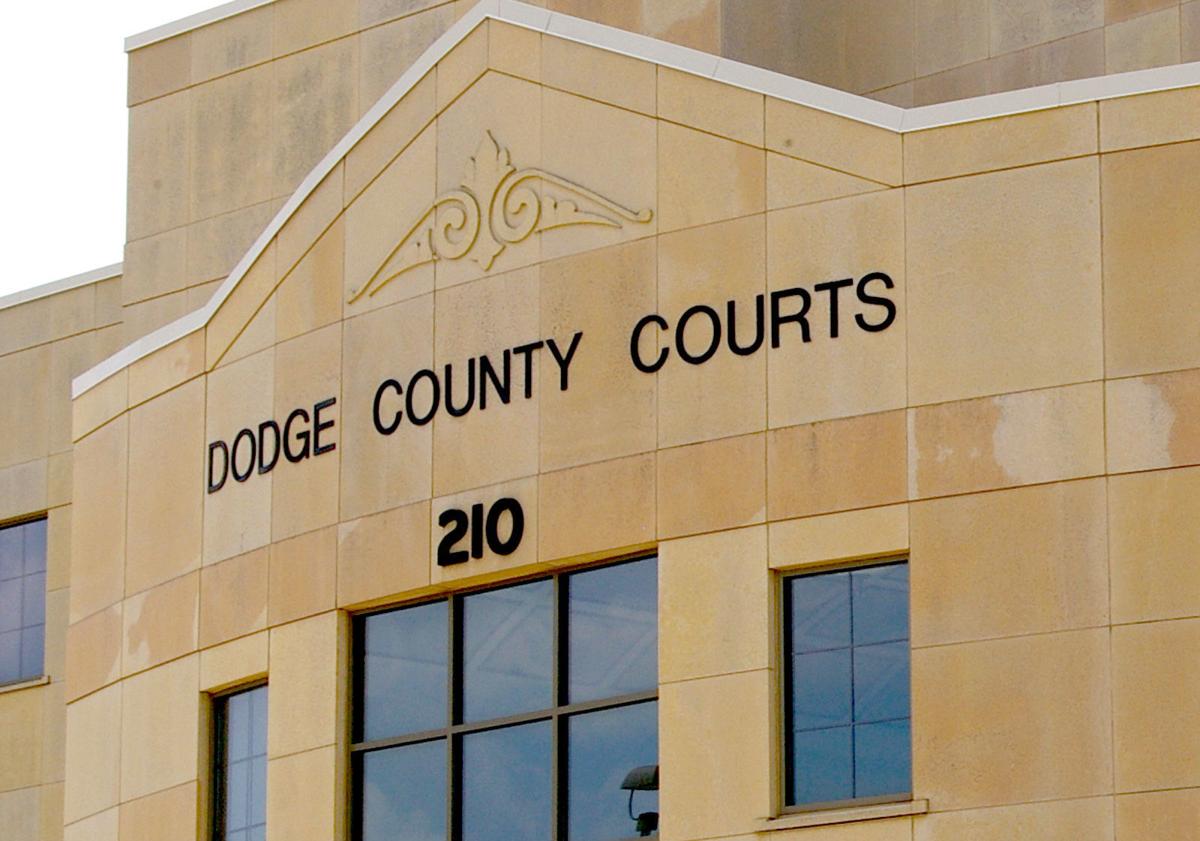 JUNEAU — A Beaver Dam Police officer who responded to an anonymous call about a car attempting to run over a man near Madison Street and Lakecrest Drive on Sunday night was allegedly spit at by the woman who had been driving the car, leading to criminal charges against the woman.
Tiatiana L. Yundt, 31, made her initial appearance in Dodge County Court Monday. She appeared before Dodge County Circuit Court Commissioner Steven Seim and was released on a $1,000 signature bond.
Yundt faces a felony charge of throwing or discharging bodily fluids at public safety workers and misdemeanor charges of obstructing an officer and disorderly conduct. She could face up to 4½ years in prison and a $21,000 fine if convicted of all the offenses.
According to the criminal complaint, the Beaver Dam officer joined two other law enforcement officers at the scene shortly after the car crashed into a pole on Madison Street near Lakecrest Drive at 7:50 p.m.
You have free articles remaining.
The Beaver Dam officer spoke with the man who had been chased by the car. The man said that he had been in his car with Yundt on Highway D, but said he exited the vehicle after Yundt began to act strangely.
According to the criminal complaint, the man said he continued to walk while Yundt drove next to him going in and out of the ditch, and she hit a utility pole.
Yundt was going through the standard field sobriety tests with another officer. The Beaver Dam officer left the scene to respond to another call. He was called to Beaver Dam Community Hospital at 9:40 p.m. for Yundt, where she had been taken for blood draw to measure her potential level of impairment. While at the hospital, according to the complaint, Yundt became uncooperative and spit in the officer's face.
Yundt has a preliminary hearing scheduled for Sept. 19.
In addition, Yundt faces additional felony charges from an incident on Wednesday night after allegedly taking a check from a man in Waupun who had been trying to help her out. Yundt is charged with felony counts of bail jumping and identity theft. She could face up to 12 years in prison and a $20,000 fine if convicted of the charges.
Yundt was taken into custody on Wednesday after she was seen by a Waupun Police Officer walking down the road on South Madison Street at 3:50 a.m. According to the criminal complaint, Yundt had a check that belonged to a Waupun man in her possession and prescription medicine. Police made contact with the owner of the check who said that Yundt was not given permission to take the check. She has a preliminary hearing scheduled on Aug. 22 in that case.
Follow Terri Pederson on Twitter @tlp53916.
or contact her at 920-356-6760.