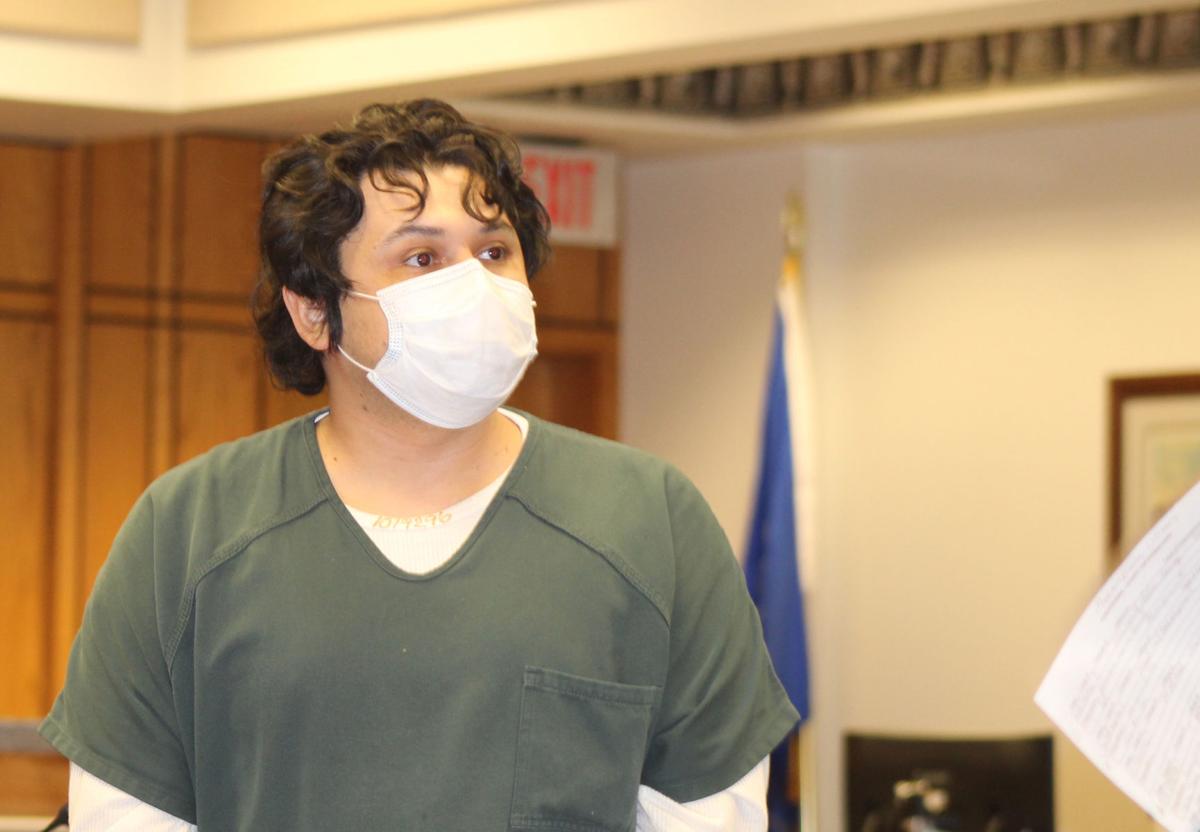 JUNEAU – Dodge County Circuit Court Judge Joseph Sciascia called a motion hearing to determine which factors need to be considered before a jury trial for a Beaver Dam man accused in the shooting death of his ex-wife.
Ulisses Medina Espinosa was charged in March 2019 with first-degree intentional homicide in the shooting death of Stacia Hollinshead and was placed in custody with a $2 million bond. He faces up to life in prison if convicted of the charge.
Sciascia was assigned the case after Judge Steven Bauer retired. The two-week trial already moved from last summer due to the COVID-19 pandemic. It is now expected to begin Jan. 25.
"COVID changes every day," Sciascia said. "I think it warrants serious review."
Medina Espinosa is accused of shooting and killing Hollinshead, his ex-wife, March 23, 2019, at a Third Street residence in Beaver Dam. Hollinshead was visiting the residence with their daughter to see Medina Espinosa's parents. She was shot 15 times.
Sciascia said he has been studying the case as much as he could, but wanted to clear up some things including prior ruling, preparing for an upcoming motion hearing, deciding on a not guilty by a reason of insanity plea and concerns about the schedule and the pandemic.
The case was moved from Sciascia's courtroom to Branch 1 which is bigger and will allow more people inside. The jury will include more alternates and will be selected off site at a larger venue.
Sciascia said he was concerned about getting through all the factors needed before the trial began and was worried they would have to move it to a new date.
Medina Espinosa pleaded not guilty by reason of insanity, but it may not still be on the table when he goes to trial in January. Dodge County District Attorney Kurt Klomberg said the medical experts did not support the claim.
Medina Espinosa's attorney Douglas Phebus said he would clarify the intent of the defense for the not guilty by reason of insanity plea by Friday after talking with his client.
One concern that Klomberg and the family of Hollinshead had were potential time limits on the prosecution and defense in the case.
Sciascia had discussed putting equal time limits on both sides for the two-week trial in order to assure the trial is done in time.
Klomberg said he was aware that the court would need to give equal time for both sides, but the prosecution, who has the burden of proof in the case, normally takes about two-thirds of the time in order to make its case in trials.
"The 25-hour limit would not work," Klomberg said. "The case is not that simple."
Klomberg said time limits do work in some cases, but not in cases as serious as first degree homicide cases where the defendant faces life in prison and the victims have lost a family member.
Hollinshead's sisters Kashia Hollinshead and Erica Hollinshead both spoke to the court.
"I don't know how the past one year and seven months has been for your family, but for my family it has been a nightmare," Kashia Hollinshead.
To impose time limits in a case like this is not fair to the victims, Kashia Hollingshead said.
Sciascia said he has empathy for the family but his job was to be fair to both sides. He said he will look at adding two more days to the trial.
"That is assuming we can move the other trial," Sciascia said.
The court added a motion hearing in the case for Nov. 25. The case will next be in court on Nov. 13 for a motion hearing.
Follow Terri Pederson on Twitter @tlp53916 or contact her at 920-356-6760.
Sign up for our Crime & Courts newsletter
Get the latest in local public safety news with this weekly email.