The family of the man whose body was found in the Beaver Dam River is seeking help in covering his funeral expenses.
According to a press release from the Beaver Dam Police Department, two kayakers contacted authorities June 1 at 2:11 p.m. to report the discovery south of Cooper Street and north of Highway 151.
Authorities identified George Stodola, 48, of Beaver Dam as the deceased. He is survived by two daughters and four grandchildren.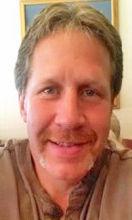 Nichole Stodola said her father is originally from Colorado Springs, Colorado, although they have family in Wisconsin. She said he moved to Beaver Dam a little over a year ago.
"I never imagined he would die so young – I'm still in shock over everything," she said.
Nichole, who lives in Michigan, said the last time anyone remembers seeing her dad was May 18.
You have free articles remaining.
"He went mushroom picking with a friend that day," she said. "I think I talked to him after that, but I don't have any record of it."
Nichole said her dad was an outdoorsman who loved to camp, hike and fish, but he did not know how to swim and was afraid to be alone near water.
"None of this makes sense to me. My dad was kind and loving and willing to help anyone, anytime," she said.
The manner of Stodola's death is unknown and the surrounding circumstances remain under investigation. Police encourage anyone with information to contact Det. Daniel Kuhnz at 920-887-4614, ext. 521.
A visitation for George Stodola will be held June 14, from 3 to 6 p.m. at Uecker-Witt Funeral Home, 524 N. Park Ave., Fond du Lac. A funeral service will follow at 6 p.m. at the funeral home.
Memorial donations can be made online at gofundme.com or sent to Uecker-Witt Funeral Home, in care of Nichole Stodola.