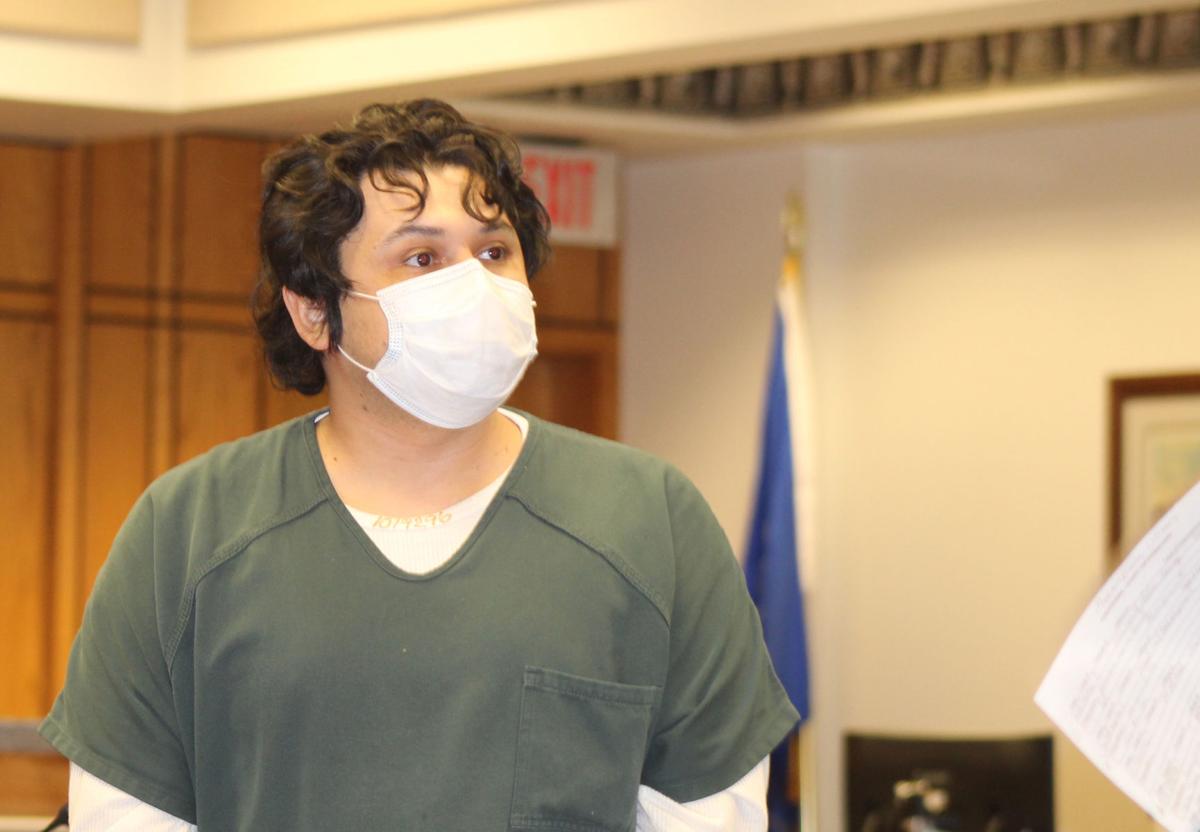 JUNEAU — With a little more than two months until the scheduled trial for Ulisses Medina Espinosa, the defense withdrew the not guilty by reason of insanity plea that had been in place in the case.
Medina Espinosa was charged in March 2019 with first-degree intentional homicide in the shooting death of Stacia Hollinshead and was placed in custody with a $2 million bond. He faces up to life in prison if convicted of the charge.
A not guilty by reason of insanity plea was made in the case in January.
Defense attorney Douglas Phebus said they still intend to use the psychological testing results during the trial.
Dodge County Circuit Court Judge Joseph Sciascia said if Medina Espinosa would have kept the plea there would have been two phases of the trial, the guilt phase and responsibility phase. It would have been during the responsibility phase that the plea would have been decided by the jury.
Medina Espinosa took a few minutes to discuss the plea with his attorney before agreeing to withdraw the plea.
Sciascia also found that motive evidence was admissible during the trial.
Dodge County District Attorney Kurt Klomberg went over the motives he believed led to Medina Espinosa to commit the alleged homicide.
Medina Espinosa is accused of shooting and killing Hollinshead, his ex-wife, March 23, 2019, at a Third Street residence in Beaver Dam. Hollinshead was visiting the residence with their daughter to see Medina Espinosa's parents. She was shot 15 times.
Klomberg alleged that financial issues which began with the divorce along with not being in control of the situation and his accusations of his daughter being abused were among the motives that led to the homicide.
Klomberg showed portions of the Family Wizard communications between the couple as well as the will that Medina Espinosa wrote on the day of Hollinshead's death.
In the will, Medina Espinosa was still upset about the divorce and said he wanted both sets of grandparents to share custody for the daughter, Klomberg said.
"He was speaking of her as if she was already dead," Klomberg said. "That day he killed Stacia Hollinshead. He shot her multiple times in front of their mutual daughter."
Phebus said that some of the evidence Klomberg planned to bring in as motive evidence would be common things that divorcing men might feel.
Medina Espinosa currently has one more motion hearing scheduled on Nov. 25 before the 14-day trial that is scheduled to run Jan. 25 to Feb. 11.
Follow Terri Pederson on Twitter @tlp53916 or contact her at 920-356-6760.
Sign up for our Crime & Courts newsletter
Get the latest in local public safety news with this weekly email.