Wisconsin is the only state in the nation where a first intoxicated driving offense is not considered a criminal act.
That means those arrested the first time face what amounts to a traffic citation and not harsher penalties such as prison time and a criminal record.
A push to change intoxicated driving laws to criminalize first offenses has raised questions by some about whether it is an effective deterrent and whether the change could increase costs in the judicial system.
And although the state Senate Committee on Judiciary and Public Safety did not vote on a bill to criminalize a first-offense driving while intoxicated when it met in September, there is more widespread support for other changes.
"We're doing a lot of great work right now to crack down on drunken driving, and I anticipate that the Legislature passes a number of the measures out there this fall," Senate Majority Leader and Republican congressional candidate Scott Fitzgerald said. "Caucus discussions on exactly which bills we pass are still ongoing.
"On top of that, just last session we passed an increase in funding for treatment and diversion courts in Wisconsin that help those struggling with alcoholism get the treatment they need," Fitzgerald added. "Drunken driving is a scourge on the state and shouldn't be taken lightly – we'll continue to look for ways to fight this problem."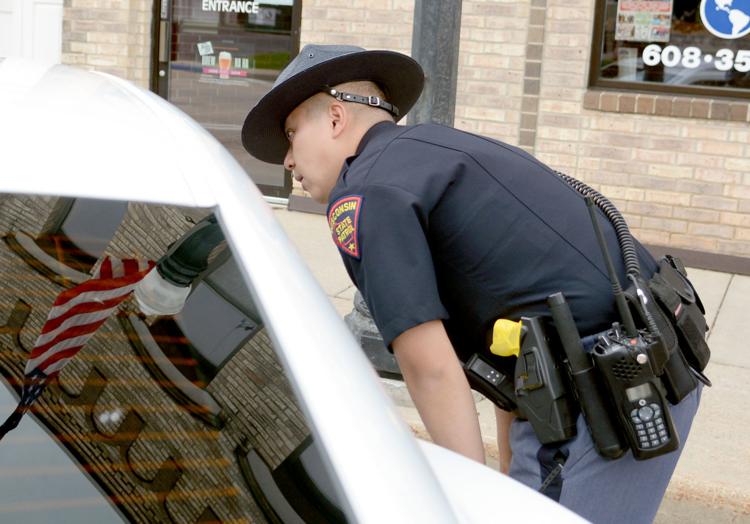 Even Nick Uttech, who has been convicted four times of intoxicated driving, supports changes to the law.
'It never got me anywhere'
Uttech was arrested by a Dodge County sheriff's deputy for his fourth intoxicated driving offense in 2017.
It was a wake-up call for the 36-year-old Beaver Dam man.
"I realized with my fourth offense that I could have went to prison," Uttech said. "I smelled like marijuana, and they took my blood. I have four kids and for Christ sakes, I could have ended up in prison."
Uttech said he always liked going out and partying, but "It never got me anywhere but in trouble or in jail."
Uttech benefited from the Dodge County Impaired Driving Court program. The program is treatment offered to non-violent offenders in third- and fourth-offense driving while intoxicated cases.
The impaired driving court program is completed in about a year, with the participants going to court weekly at first but tapering off as they are making improvements in the program.
Eliminating intoxicants has made his life better, Uttech said.
"Pretty much everything has changed," Uttech said. "My health is better, with my family and stress is a lot easier to handle. My judgment is not cloudy anymore."
Uttech has also created the Sober Life discussion group on Facebook. The group has over 800 members where people share supportive posts and answer questions. Uttech said that the focus is on being non-judgmental.
While Uttech said he supports stiffer penalties, he is not sure it would have changed his behavior.
"I was still young and wild when I got my first OWI, so I don't know if it would have changed anything with me," Uttech said. "I don't think it is a bad idea if penalties were more severe though. Then people wouldn't feel they have that one freebie."
Fatal outcomes a call for action
Columbia County Sheriff Roger Brandner said driving complaints and accidents are what lead to most intoxicated driving arrests. The sheriff's office also has been an increase in people who are using drugs while driving, which are counted as driving while intoxicated offenses.
"I have personally been to fatal accidents where families have been killed by a drunken driver," Brandner said. "This is totally preventable if people would be more responsible for their actions and decisions.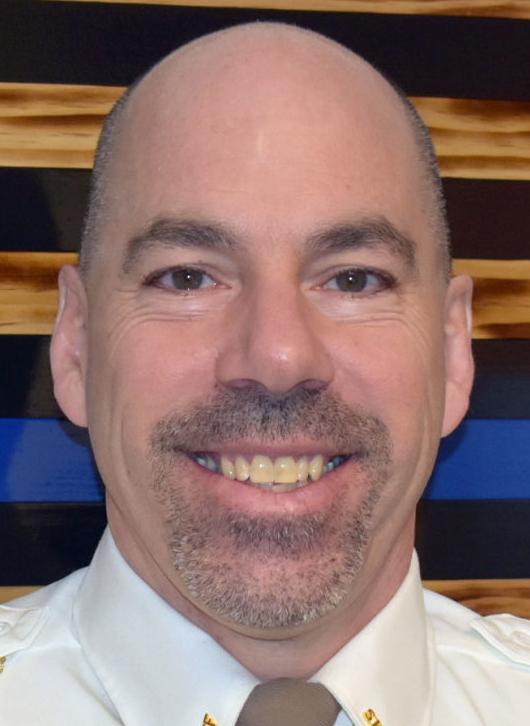 "I support a mandatory sentence in the event that someone is killed by a drunken driver," Brandner said. "I also think that we cannot tolerate this behavior any longer and tougher consequences are needed. Enough families and lives have been destroyed by something that is so easy to prevent by just not drinking and driving."
Brandner said Columbia County had 1,146 arrests for OWI from 2014 to 2018. The least amount of people were arrested for OWI in 2018 with 217, and 2014 had the most with 255. So far in 2019, 167 arrests have been made for the offense, Brandner said.
"We do see more first-offense than any other but also see more and more multiple offenses as well over the past few years," Brandner said. "I think that traffic enforcement is a very important part of the reduction of drunken driving. Impaired driving is a big deal and we have zero tolerance for it here in Columbia County."
Dodge County Sheriff Dale Schmidt said the deadly nature of intoxicated driving is why he supports changes.
One recent fatality remains with Schmidt. He said he stood alongside Highway 151 telling friends of a person who died in a crash that their friend did not make it. The crash took the life of 24-year-old Ryan Schultz, who was driving home to Sun Prairie. Eric Hagenbart, 39, of Beaver Dam, was traveling north in the southbound lanes of 151 and struck Schultz's 2016 Nissan Altima head-on the night of May 26. Schultz died at the scene and Hagenbart, a repeat drunken driver, died after being hospitalized in Madison.
Changes come with costs
Schmidt said more research is needed to determine whether making the first offense driving while intoxicated a misdemeanor would prevent serious accidents and fatalities.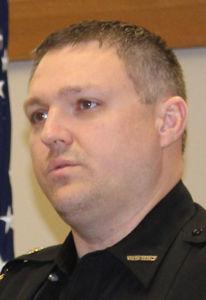 The Dodge County Sheriff Office's patrol division issued 1,520 citations for OWI from 2014-18. The highest number of citations, 347, were issued in 2015, and the lowest, 276, in 2014. Each year, a majority of the arrests are first-time offenders. There were 216 first-time offenders in 2015.
"Criminalizing the first offense OWI is a tricky one," Schmidt said. "If there are statistics that show it reduces serious injuries and fatalities that would be one thing, but if the statistics say it doesn't do that there is a cost."
Not only would it cost taxpayers more to prosecute and house first time offenders in jails, Schmidt said it could harm people who had made a mistake but changed their life around after the first arrest.
The current sentence for an OWI arrest is a fine including court costs which average between $700 and $1,000 with a driver's license revocation and an ignition interlock device required for people who have a blood alcohol concentration of 0.15 percent or higher when arrested, according to the Wisconsin Department of Transportation website.
Dodge County District Attorney's Office managing attorney Bob Barrington said that many people do not realize that it takes the district attorney's office the same amount of time to prep for a six-juror OWI first-offense civil trial as it does a regular criminal trial with a 12-person jury.
"The prosecutor has to prove exactly the same things," Barrington said. "The cost would be a day of prep and a day in court at the prosecutor's hourly rate. It also means that the prosecutor is not available to do any other work for those two days. The court pays for the jury, the State Lab of Hygiene pays for the analyst time to either drive here and testify or do it by video and the arresting police agency pays for the arresting officer to be here for the day of trial. More often than not, the officer is being paid overtime because most OWI arrests occur during third shift and trials take place during the day."
Eliminating a loophole
Schmidt said it would help to change the ignition interlock device law to include the information on a person's driver's license, so it is not tied to a specific vehicle.
He spoke Sept. 4 during the state Senate Committee on Judiciary and Public Safety about OWI laws. The committee held a public hearing on 11 bills that could strengthen OWI laws. Eliminating a loophole for first-time offenses was part of Schmidt's focus.
"There are six different ways to get a first-offense OWI in Wisconsin," Schmidt said.
Drivers of automobiles can get a first offense and if a second offense occurs after 10 years have passed, the driver would face the same penalties as the first offense. Schmidt said people also can be charged with a first offense of intoxicated driving on a boat, first offense on a snowmobile, first offense on an ATV/UTV and a first offense with an off-road highway vehicle and never face a second offense charge.
"Some are motor vehicle violations so they are under the Department of Transportation and others are DNR violations," Schmidt said. "I testified about combining some of the DNR ones into one and also to tie it to your driver's license where it could be suspended or revoked."
Getting a ride
Baraboo Police Department Capt. Rob Sinden, said he favors any legislation that would save lives.
Sinden said he is aware many people feel strongly that drunken drivers should lose their driving privileges or pay stiffer penalties.
"Many are not aware that many arrested drunken drivers have already lost their driving privilege but simply choose to drive anyway," Sinden said. "We have a program entitled Bar Buddies that offers alternative transportation to and from establishments that serve alcohol. This has proven to be certainly one of the best options. Offering alternatives to driving under the influence along with holding individuals accountable offer the greatest benefit."
Sauk County Sheriff Chip Meister agreed with the benefits of the Bar Buddies program and said on average Sauk County has about 360 OWI arrests per year.
Sauk County had 823 OWI arrests from 2014-18. The fewest were arrested in 2015 (141) and the most in 2019 with 189 arrests, Meister said.
Municipalities with their own police departments have their own records of OWI arrests. For example, Baraboo had 75 so far in 2019.
"Since the inception of Bar Buddies and the Tavern League's Safe Ride program which is pretty much county wide, our OWI arrests have seen almost a 50 percent drop," Meister said. "Now part of this reduction is related to the two programs as well as people making good decisions about drinking and driving."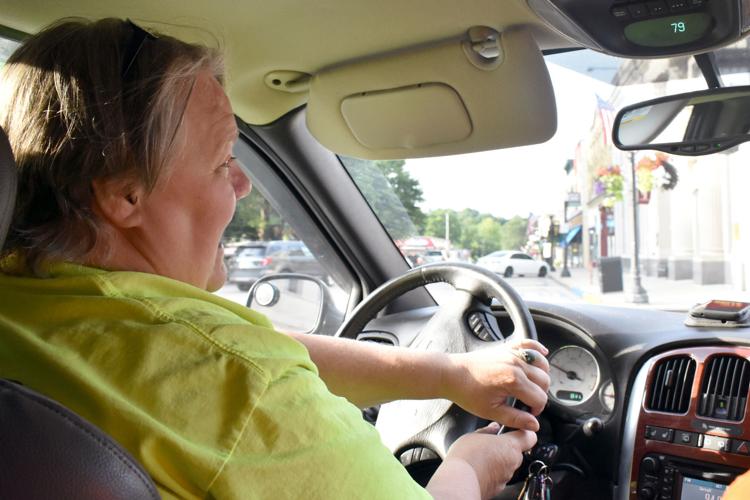 Bar Buddies provides free safe rides for people in Sauk County. There are several different groups in Sauk County providing options.
Younger people in Sauk County do seem to use alternative rides home, Meister said.
Dodge and Columbia counties both have some options for drivers including the tavern association reimbursing drivers for rides home in Columbia County and the Safe Ride Program in Dodge County.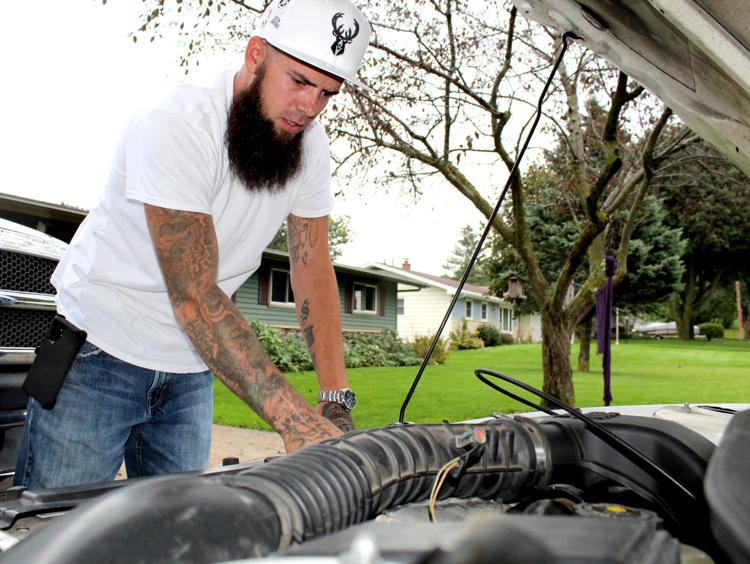 Follow Terri Pederson on Twitter @tlp53916 or contact her at 920-356-6760.
Sign up for our Crime & Courts newsletter
Get the latest in local public safety news with this weekly email.