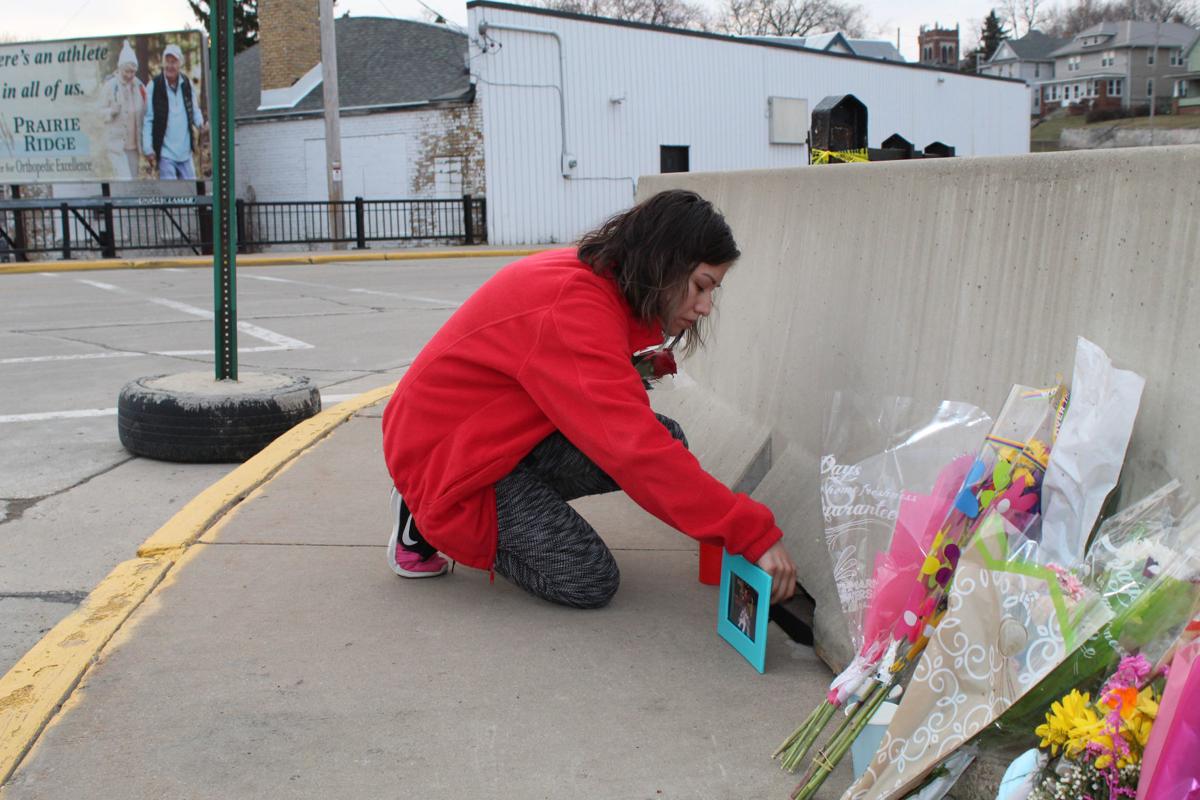 JUNEAU — A five-day jury trial has been added to the Dodge County Circuit Court calendar for Beaver Dam woman who police say drove into Beaver Dam River last spring while she was allegedly intoxicated.
Her boyfriend, Jared Frakes, died following the crash.
Cindy Lara Esparza, 24, is charge of homicide by intoxicated use of a motor vehicle. She could face 25 years in prison and a $100,000 fine if convicted of the charge.
Esparza was the driver April 2 when a Jeep Patriot went into the Beaver Dam River near Ryan Cantafio's Way at 2 a.m. The vehicle left Madison Street and went through a guardrail into the river. Frakes was pronounced dead at Marshfield Medical Center — Beaver Dam after being pulled from the car.
According to the criminal complaint, when officers arrived at the scene, the vehicle was upside down and was almost completely submerged. An officer jumped down off the retaining wall onto the rocks. The officer called for a rope because of the current in the water.
You have free articles remaining.
Other officers arrived at the scene and they reached the vehicle, but had difficulty breaking the window because of the conditions in the water. According to the complaint, an officer gained entry to the vehicle after opening the rear driver's side door, when he saw a car seat in the vehicle. The driver's side door was opened and Esparza was rescued from the car. The complaint says that an officer smelled alcohol on Esparza while taking her to the shore.
The Beaver Dam Fire Department dive team was needed to reach Frakes on the passenger side of the vehicle.
According to the criminal complaint, two people who had been with Esparza and Frakes earlier that night told officers the couple had been drinking at the former Johnny's Lounge and Esparza drank a mixed drink and about four or five shots of tequila. The two arrived at the bar between 10 and 11:30 p.m.
Police received results from Esparza's blood draw April 30, which showed she had a blood-alcohol level of .212, more than double the legal limit of .08.
The jury trial is scheduled for Aug. 31 to Sept. 4. In addition, a motion hearing is scheduled on July 22.
There were three accidents in 2010 and 2011 that resulted in vehicles going into the Beaver Dam River at the same location.
Earlier this summer, Beaver Dam Fire Department staff trained to learn how to operate the dam upstream from the site so water flow could be reduced in case of an emergency.
Follow Terri Pederson on Twitter @tlp53916 or contact her at 920-356-6760.