JUNEAU – Jamie Hildebrandt, 33, was sentenced Tuesday for neglect that led to the death of her toddler son.
Hildebrandt cried during the sentencing in the courtroom of Dodge County Circuit Court Judge Joseph Sciascia who sentenced her to 10 years in prison and 10 years of an extended sentence. She had been found guilty of neglecting a child that resulted in the child's death April 15.
Hildebrandt's 3-year-old son died March 6, 2020. An autopsy by the Milwaukee County Medical Examiner found multiple blunt force trauma injuries, including contusions to the boy's head, chest, back and upper and lower extremities. He had abrasions to his head, face, chest and upper and lower extremities, a large subgaleal scalp hemorrhage and injuries to the child's pancreas and an area of his stomach.
"I don't think you could lay a three inch circle on the boy without covering up more than one injury," Sciascia said. "This child's death was a reprieve from a lifetime of suffering a torment."
Dodge County District Attorney Kurt Klomberg asked for the maximum sentence in the case, which would have included 15 years in prison.
"The child died alone, in sorrow and pain, after being hidden away by his mother while she went about her day," Klomberg said. "Any stranger would have acted to help this child, yet the women who gave birth to him could not be bothered. Her actions are truly despicable."
The boy's grandfather Frank Pleester Sr. addressed the court.
"There is no reason or rhyme this should have ever happened. There is always help out there," Pleester said. "I blame myself... I will never see his smile again. I will never hold him, and the quirky little things he does. I would love to see those things again."
Klomberg said Hildebrandt used drugs throughout the child's life and was in withdrawal leading up to the child's death.
"She would typically use heroin at night to sleep," Klomberg said.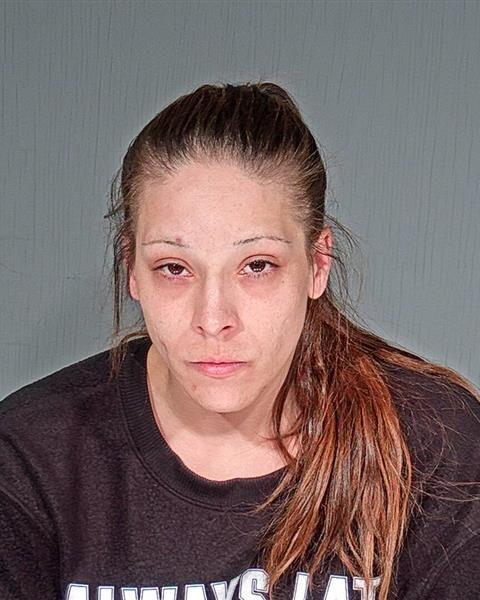 Hildebrandt used drugs during her pregnancies and attempted to end her pregnancy when she was having the boy by using drugs.
The child was in the care of a family friend between 2 and 3. The friend cared for the child and had him toilet trained. However when he returned to Hildebrandt he regressed to wearing diapers.
"Part of the tragic story is this abandonment was one of the best things to happen to him," Klomberg said. "He went to this family friend's house and he was loved. He was looked after. He was cared for. And then for their own selfish reasons, nothing related to the kid, the child was taken back and some months later he's dead."
Hildebrandt's attorney John Smerlinski said that there were more people in the family who were responsible in the home and that the situation that they were in was a horrible domestic situation.
"I don't know if the father came home," Smerlinski said. "I don't know if my client had access to transportation. I don't know if there was any money coming in, and to top it off, you have the situation that my client readily admits that she was drug addicted.
Smerlinski said that he wanted to find out what happened to the child to find out how the abuse happened and noted that no one reported abuse of the child during his life.
Smerlinski asked for a 10-year prison sentence.
Hildebrandt said she had suffered from depression since age 12 and used drugs to deal with the depression. She said she was taking responsibility for what she did.
"I live with the pain of losing my child every single day," Hildebrandt said. "And I am trying to forgive myself. I am grieving the loss of my child alone in jail.