JUNEAU – Dodge County Circuit Court Judge Martin DeVries sentenced Nigel Schultz, a career criminal at the age of 21, to life in prison without parole for the Halloween 2018 killing of Bradlee Gerke.
Schultz, from Fond du Lac, was found guilty Aug. 16 of first-degree intentional homicide.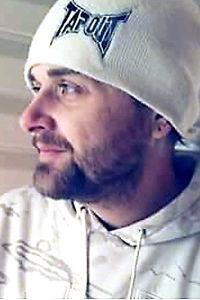 Shortly after being released from prison for a previous felony, Schultz shot Gerke 16 times in the back of the head and torso and buried Gerke in a shallow grave in the town of Lebanon. Schultz told deputies he killed Gerke because Gerke was going to turn him into police. Schultz repeated his confession to many others, including telling acquaintances on a recorded jail phone line that shooting someone 16 times "cannot be an accident."
Gerke's daughter Bridget Gerke spoke during Schultz's sentencing Tuesday, which lasted about two hours.
"He should sit the rest of his life in prison," Gerke said. "Not only did he have the crazy, sickening thought to take another person's life, but he went through with it."
Gerke was a married father of three and Bridget Gerke said her father was her best friend. Gerke wept as she recalled the close relationship that she had with her father.
"He will never be able to walk me down the aisle or meet his future grandchildren," Bridget Gerke said. "Nigel Schultz ruined my life and everyone else who knew my father."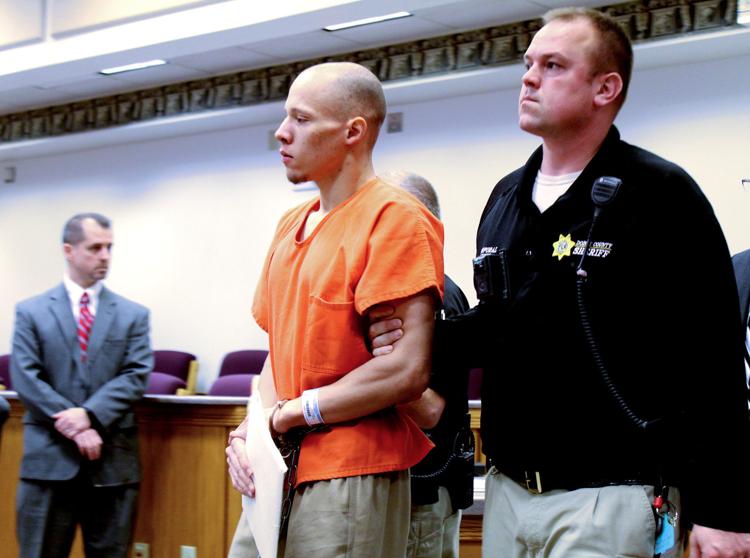 Dodge County District Attorney Kurt Klomberg asked the court for life in prison without parole.
Prior to this homicide, Schultz had already amassed 10 felony convictions, and multiple misdemeanors, all committed prior to his 18th birthday, Klomberg said.
"Never have I encountered an offender who had such an extensive criminal record at such a young age," Klomberg said. "The defendant viewed the killing as his most significant accomplishment, and bragged about it as if it was a badge of honor. I am totally convinced that he will kill again if given the opportunity. In the end I can find no redeeming value in this individual, and I believe he should never be allowed to be released from prison."
One point where Schultz could have changed his mind was when the gun he originally picked up to shoot Gerke in the head misfired.
"It's really important with what happens next," Klomberg said. "Schultz re-cocks the gun and shoots Bradlee in the head."
The Dodge County Sheriff's Office received a call at 6:15 p.m. on Oct. 31, alerting it that there was a body at N901 Redwing Road northwest of Ashippun in Dodge County. Gerke's body was recovered that night.
Schultz convinced Gerke to go to the location, where he shot Gerke in the back of the head, court records show. The complaint says Schultz then picked up another gun and shot Gerke 15 more times in the head and chest. The criminal complaint says Schultz then tried to burn the body, but was unable to do so and stole items from the body before burying it on the property.
"The defendant told Bradlee that they would go target shooting and that he had a place to do that," Klomberg said.
Gerke and Schultz were driven to the town of Lebanon home from Beaver Dam by Rebecca Wolc to the family home of Dakota Schlesner. Both women will also be sentenced in connection to this case this month. Wolc is being sentenced on Jan. 16 for harboring or aiding a felon. Schlesner is also charged with harboring or aiding a felon and will be sentenced on Thursday.
Schultz involved Schlesner by calling her and having her come back home.
"He showed her the body and said now you know what I am capable of," Klomberg said.
"These two women are culpable for various reasons, but the defendant also terrorized them as well," he said.
You have free articles remaining.
Wolc and Schultz had left her children with Gerke's mother. Klomberg said that after the murder Schultz went back to the home of Gerke's mother to get the children and told her that Gerke had left for a few days.
"It is such a grotesque idea leaving the mother of the murder victim to babysit the kids so you can commit the murder," Klomberg said. "Schultz had no remorse. He looked her in the eye and told her a lie after killing her son. It shows you the depravity of this hardened criminal that was only 20 years old at the time."
Klomberg said Schultz also sent messages from Gerke's phone to hide the homicide.
Klomberg said that Schultz has to spend the rest of his life in prison in order to protect society.
"This man will kill again if he has the opportunity," Klomberg said. "He needs to die in prison. He needs to be there for the rest of the life so the rest of us will be safe."
Schultz appeared with attorneys Ramneek Button and Katherine Findley. Findley spoke about Schultz's age and his ability to grow as he ages.
Findley said there was no evidence that Schultz enjoyed the crime and that Schultz confessed soon after being taken into custody.
Schultz had a chaotic childhood where he was physically, sexually and verbally abused at a young age, Findley said.
"He was sexually abused by his stepfather at 12," Findley said. "There was one incident where Nigel's stepfather was choking him because Nigel was defending his mother. After this case hit the media, Nigel's family received death threats."
Findley said that Schultz never received treatment. With treatment, Findley said that Schultz could change. Without the hope of ever being released, Schultz's life would be hell.
Findley asked for Schultz to be released 25 years after the his current release date in about five years.
Schultz took the witness stand and apologized to the Gerke family.
"I am very sorry for what I did," he said. "With leniency I know I could do better."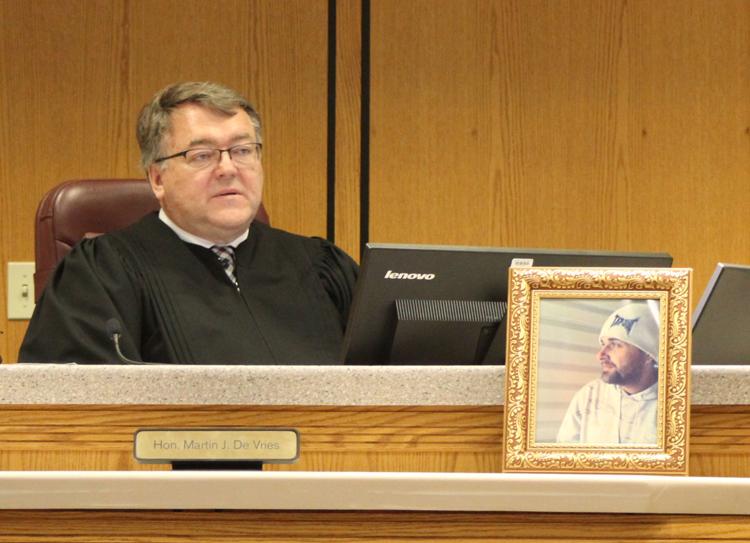 He pointed out that this time in prison he has not attacked any other inmates and he also sought out educational offerings.
"I was told on by an inmate for something that I did not do," Schultz said. "I did not raise one hand to that inmate. I could have, but I didn't."
"What I did is highly wrong," Schultz said. "I have confessed multiple times."
Judge DeVries summarized the case.
"You were a 20-year-old who shot and killed Bradlee Gerke," DeVries said. "There is no change that was brought on with incarceration, nothing positive. You have proven to be a menace to every community you have been in before the homicide."
DeVries said that Schultz did have a tough time growing up. However, there is a need to protect the public from Schultz.
"You have no regard for the life of others at this point, and I have to protect society," DeVries said.
Schultz was also ordered to pay $4,229 in restitution for Gerke's funeral.
Follow Terri Pederson on Twitter @tlp53916 or contact her at 920-356-6760.