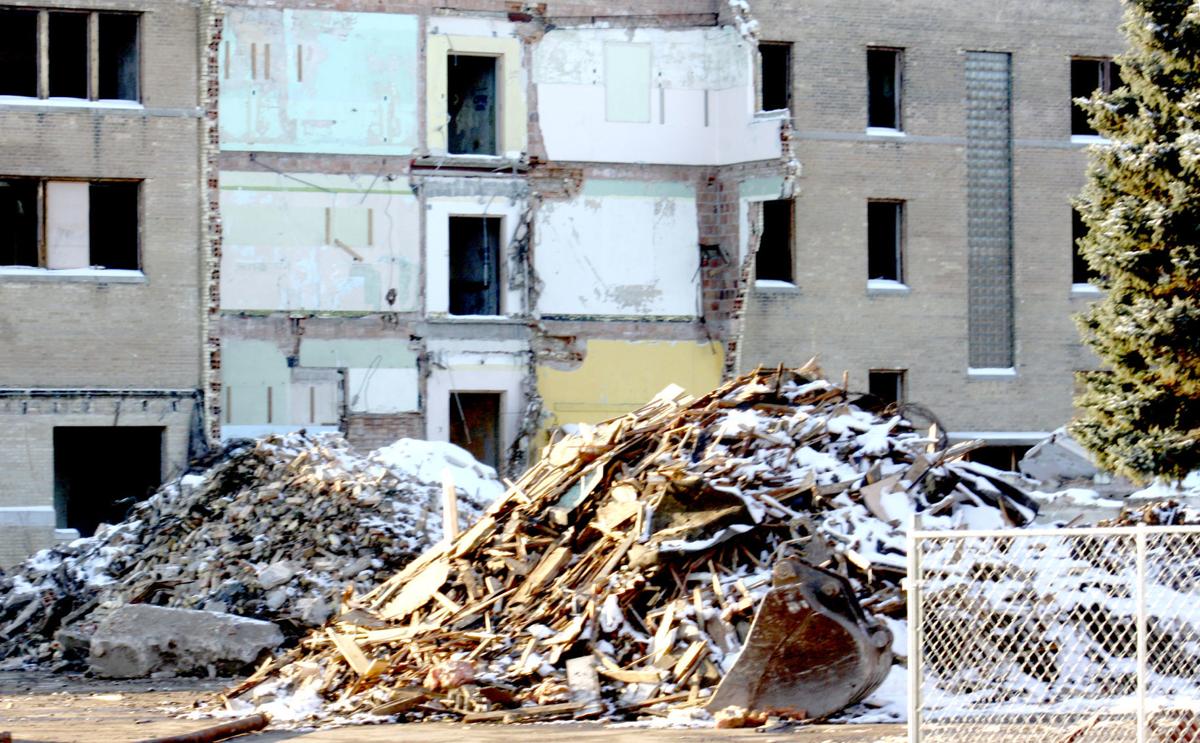 A home for countless Beaver Dam memories is coming down for good.
The former Lakeview Hospital, 208 LaCrosse St., is being demolished. The process began a little over a week ago after many weeks of hazardous materials removal. Mika Laue, the senior project engineer for MSA Professional Services, with whom Beaver Dam contracts for engineering services, said that the contract substantial completion date is Feb. 1.
The site has a long and storied history, and many residents remember their time there or time with their family. The Lakeview building was a 1930s extension of the Percy Lamoreux mansion, built for the namesake industrialist D.P. Lamoreux. More additions were built over the years.
The mansion itself was demolished in the 1980s after falling into disrepair. The just-renamed Beaver Dam Community Hospital was formed in 1972 when St. Joseph's merged with Lutheran Hospital and operations were centralized into the Lakeview Building.
It was used for patient care into the 1990s, and then became a community wellness center into the 2000s. Following that, different private developers cycled through the property with plans to redevelop it that never came to be. BDCH bought the property back in 2016 for $200,000. The city bought the decrepit property from the hospital last year for $225,000.
The city is using a tax-increment finance district to pay for the project, ringing in at a roughly $1.1 million total. With a TIF district, the city will use the increased tax revenue from development in the future to pay off the work being done now. Officials have said this was the best way to get the demolition actually complete as developers in the past found it to be too cost-prohibitive to do on their own.
When announced, the plan was to have the site turned over to a firm associated with Ben Westra of WDS Construction for a condo development that would include adjacent parcels, including the old Third Street apartments that were destroyed in a fire in April 2018.
Jenny Holz, executive assistant with WDS Construction, said there are updates on the condo project to provide at this time.
Be the first to know
Get local news delivered to your inbox!