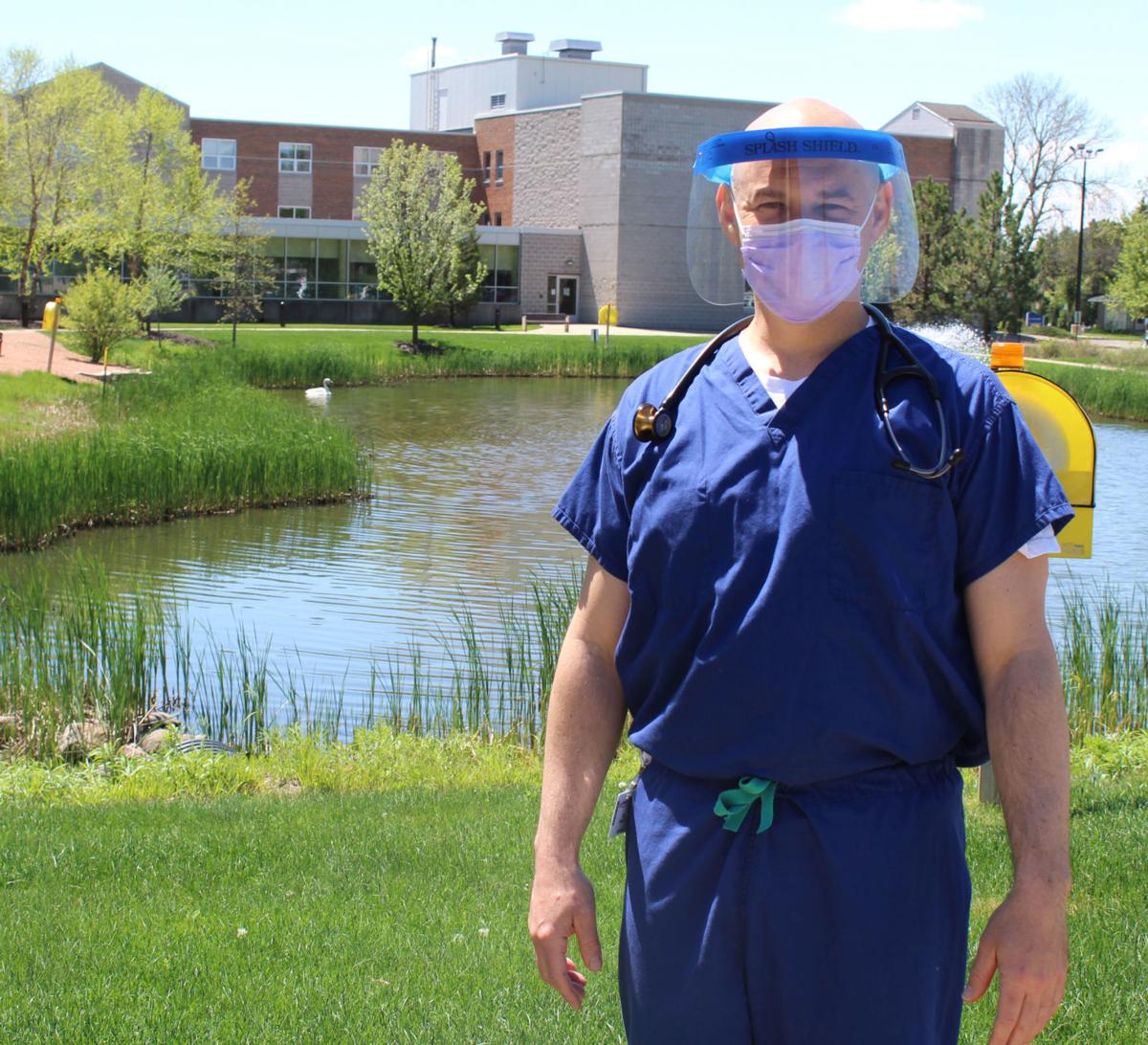 COVID-19 remains threat locally, he says
The number of COVID-19 cases in Dodge County has gone up over the last few weeks, leading medical professionals to caution safety despite the state opening up more business.
Dr. Seth Barudin, a family practitioner in Beaver Dam for UW Health, said cases of the virus are increasing throughout Wisconsin. As more people test positive, there is a greater chance of a more serious increase in cases locally. He said the real number people should be looking at is the percentage of positive cases.
"If cases rise, remember to watch the percentage positive number," Barudin said. "If that stays above 5 or 6 percent then we all need to slow down and be more careful than we are and wear more masks."
The ideal rate of positive cases is 2 to 3 percent. When the rates start rising, it is an indication there are more people walking through the community who can spread the virus.
The rate was about 8 percent for Wisconsin on Wednesday but was 3 to 4 percent earlier in the week, Barudin said.
Cases are going up in Dodge County with about a 5 percent positive rate on tests as of Thursday, according to the numbers released by the Wisconsin Department of Health Services website.
"We are starting to see positive cases in the hospital," Barudin said about Marshfield Medical Center Beaver Dam. "With more people infected, there is a higher number of people who will get ill."
Those hospitalized for coronavirus are admitted for reasons such as dehydration, oxygen levels or secondary pneumonia, Barudin said. The goal is to keep the case numbers down so the positive cases do not get worse and to lower the number of more serious cases.
"We have to continue to do our part to protect each other," Barudin said. "The better we are at that the quicker it will go away."
People using masks, washing hands for 20 seconds and recognizing physical distancing of six feet between people are still recommended.
The efforts done over the last few months to keep case numbers lower did work, Barudin said.
Other ways to reduce risk are:
Exercising at home or outdoors
Continue to order take out
Visit stores when they are not busy
The CDC and Wisconsin Department of Public Health provides updated information about the virus online, Barudin said.
Follow Terri Pederson on Twitter @tlp53916 or contact her at 920-356-6760.
Follow Terri Pederson on Twitter @tlp53916 or contact her at 920-356-6760.
Be the first to know
Get local news delivered to your inbox!