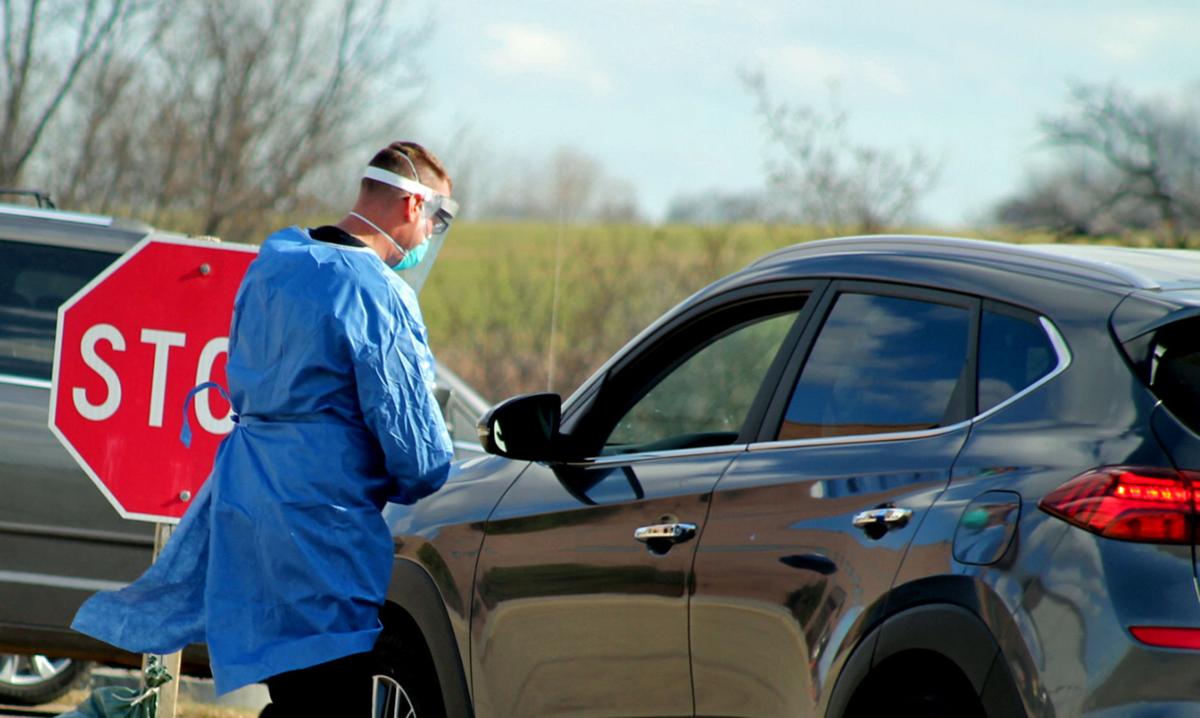 JUNEAU — As the coronavirus continues to spread, Dodge County Health Officer Abby Sauer reported 11 deaths from COVID-19 on Wednesday (five) and Thursday (six) for a horrific two-day high. Marshfield Medical Center Beaver Dam reported the hospital at 160 percent of bed capacity. Staff is down 25 percent because of COVID exposure or sickness.
The county's COVID death toll stood at 65 late Friday, up 12 from a week earlier and up 22 from the week before that.
Gov. Tony Evers is also urging all Wisconsinites to stay home — especially during the upcoming holidays — to stop the spread of the illness. Businesses are encouraged to take further steps to protect workers, customers, and the surrounding community.
The Wisconsin Department of Health Services said, "We're all connected—by our health, by our actions, and by our commitment to each other. It is up to each of us to take simple steps to protect ourselves, our loved ones, and our community from COVID-19. Your actions can help protect everyone in Wisconsin."
Health experts suggest to:
Stay at home as much as possible. Cancel events and avoid groups, gatherings, and play dates. Limit your trips to the essentials like buying groceries or getting tested for the virus if you need to.
Wear a cloth face covering whenever you are indoors (other than at home). It's also a good idea to mask up outdoors if it is difficult to practice physical distancing.
Stay at least six feet away from other people when you leave your home.
Wash your hands regularly for at least 20 seconds. If soap and water are not available use an alcohol-based hand sanitizer with at least 60% alcohol.
The Dodge County Public Health Office announced Friday that the COVID-19 Community Test Site has moved from its previous location at the Mayville Highway Shop (850 Mallard Dr.) to 1701 N. Spring St, Beaver Dam (formerly the Bassett Furniture Store). The Beaver Dam Test Site's first day of operation will be Monday, Nov. 23.
Days and hours of operation are Mondays and Wednesdays from 10 a.m. to 6 p.m. Any Wisconsin resident, five years of age or older, is eligible to be tested at this Dodge County Public Health Testing Site, supported by members of WING (Wisconsin National Guard).
Those planning to go to the site should know that it will remain open only until its daily allotment of test kits is gone. To find the daily status check Dodge County Public Health Facebook page, or call 920-386-4304 prior to 4:30 p.m. This is a "walk through" testing site. WING is not set up, at this site, to accommodate any drive-through requests. All should be prepared to park in the adjacent parking lot at 1701 N. Spring St, exit their vehicle, follow the signs, and move through the building for their tests. Pre-registration is not required, but is highly encouraged. To do so go to register.covidconnect.wi.gov/en-US/ prior to arrival. All must be registered prior to their tests.
Current information may be found on the Dodge County website www.co.dodge.wi.gov COVID-19 Information Center, Updates from Public Health tab. To read the latest information about COVID-19, check the Dodge County Public Health Facebook page, the COVID-19 Information Center page of the Dodge County website, and the Wisconsin Department of Health Services (WI DHS) and Centers for Disease Control and Prevention (CDC) websites.
Concerned about COVID-19?
Sign up now to get the most recent coronavirus headlines and other important local and national news sent to your email inbox daily.