The shutdown of schools due to the coronavirus pandemic left many to worry about children going hungry.
School districts across the county responded quickly and came up with plans to provide for the kids.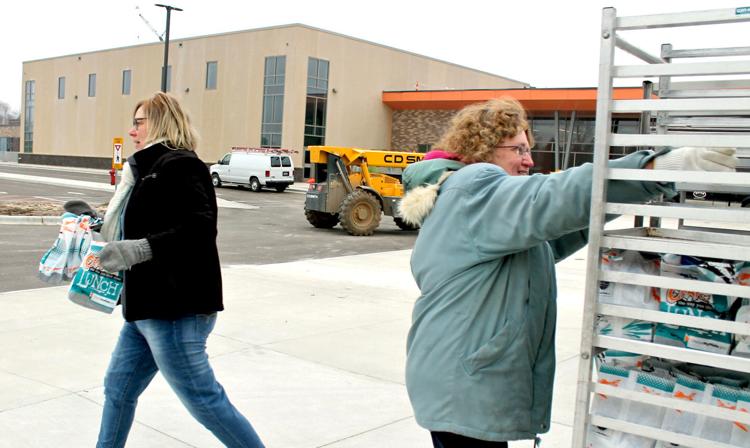 Bag-filled breakfasts and lunches are available for pick-up in the school districts of Beaver Dam, Horicon, Mayville, Waupun and Randolph, while Dodgeland students are having meals delivered.
Meal menus vary. For breakfast, a typical offering would be cereal or a granola bar, juice, yogurt or milk. Lunch often includes a sandwich, fresh fruit and vegetable and milk.
Horicon's Nutrition Director Kim Waech said any child under the age of 18 will be given a free breakfast and lunch there, regardless of whether they attend public, parochial or are home schooled.
"It's for everyone. It doesn't matter who you are or what your income is and there's no sign up needed," she said. "We are just here to help right now."
Waech said Horicon began offering daily curbside service of meals at the Horicon High School, 841 Gray St., on March 18.
"We started with 50 bags and we've been steadily climbing to about 375 meals a day. I think families didn't realize immediately how hard it would be to feed the kids," she said.
In order to minimize how many times people need to leave their homes, the Horicon School District will change its pickup days starting Monday. Food will be available from 7:30-10:30 a.m. Monday, Wednesday and Friday. There will be two breakfasts and lunches provided for each child on Mondays and Wednesdays and one on Friday.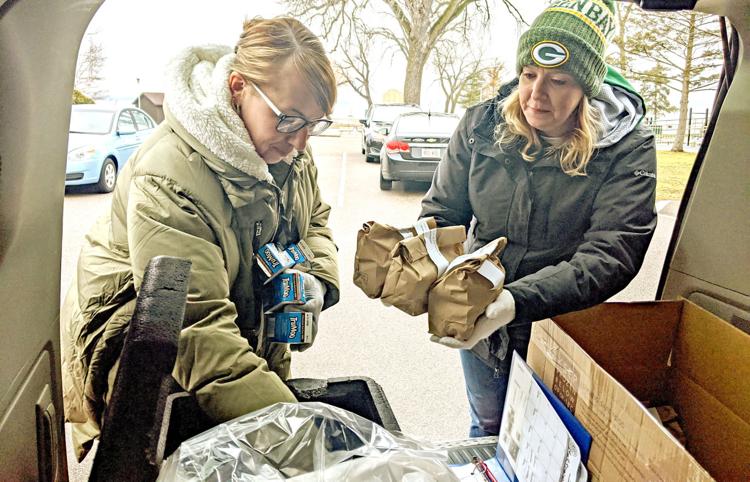 The Beaver Dam Unified School District will distribute meals Monday, Wednesday and Thursday of next week from 4 to 6 p.m. at the following locations: Beaver Dam High School, 500 Gould St.; Waterworks Park, 800 Denning Ave.; First Lutheran Church, 311 W. Mackie St.; and Habitat for Humanity Restore, 1022 Madison St.
All locations will be drive-up service. People only need to roll down their window and let staff know how many children need meals. Two breakfasts and lunches will be provided per child on Monday and Thursday, and one breakfast and lunch will be provided Wednesday.
Children do not have to be present to get the meals, and they can also receive the meals without a parent.
For example, on the Mayville School District's Facebook page Wednesday, students were shown riding bikes or walking to pick up a free meal.
Mayville's Food and Nutrition Services started providing free meals to youngsters Monday. The service is available Monday through Friday during the imposed school closing at the following times and locations: Mayville Middle School from 11-11:30 a.m. or 5-6 p.m., and The Open Door Coffeehouse's front entrance from 12-12:30 p.m.
All school districts are advising parents that some of the meals may have allergens in them, such as peanuts or gluten. Families are also asked to respect social distancing by not congregating. Meals are not to be consumed at the pickup sites.
Parents are reminded to watch their emails, district websites, Facebook pages or call for updates on the meal programs as response to the pandemic is ever-changing.
Spring break extended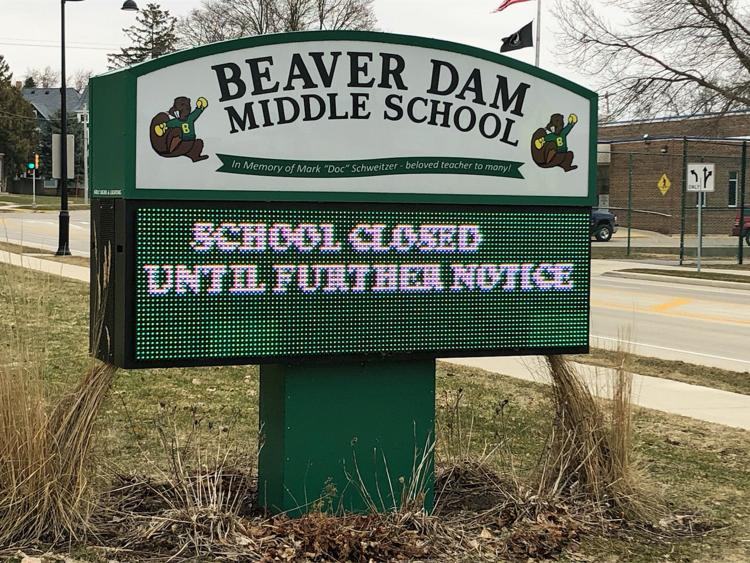 Social distancing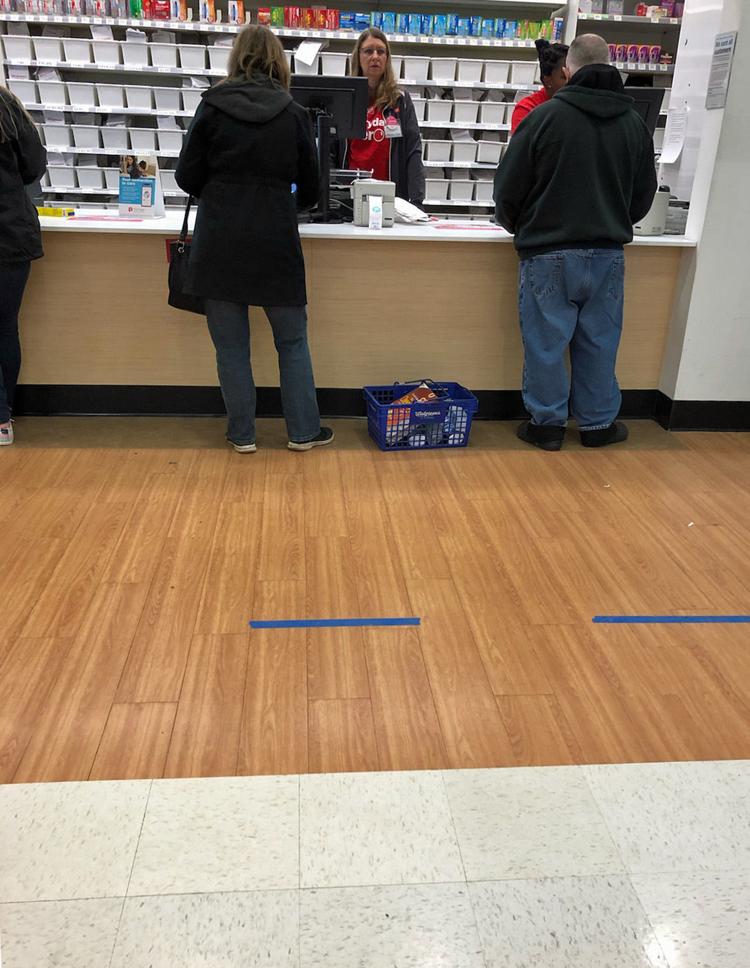 Social distancing at Walgreen's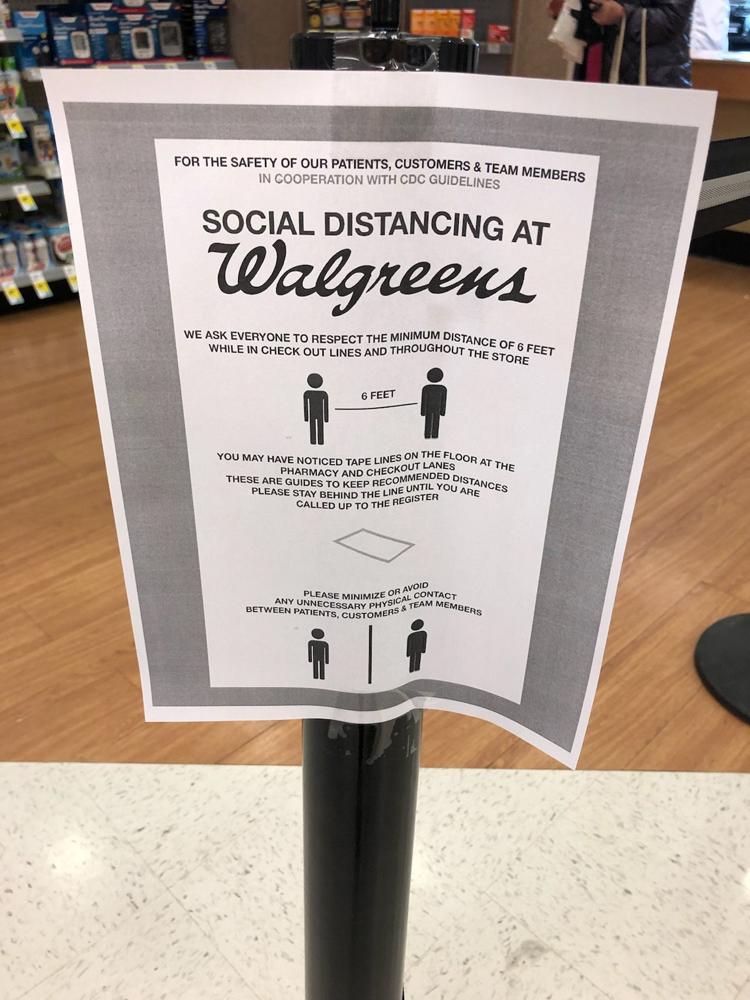 Disinfect
Meat cooler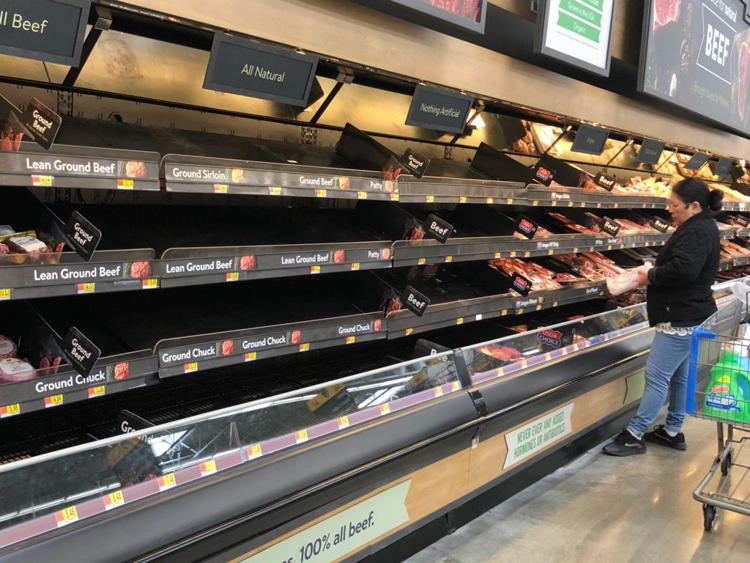 Non-perishables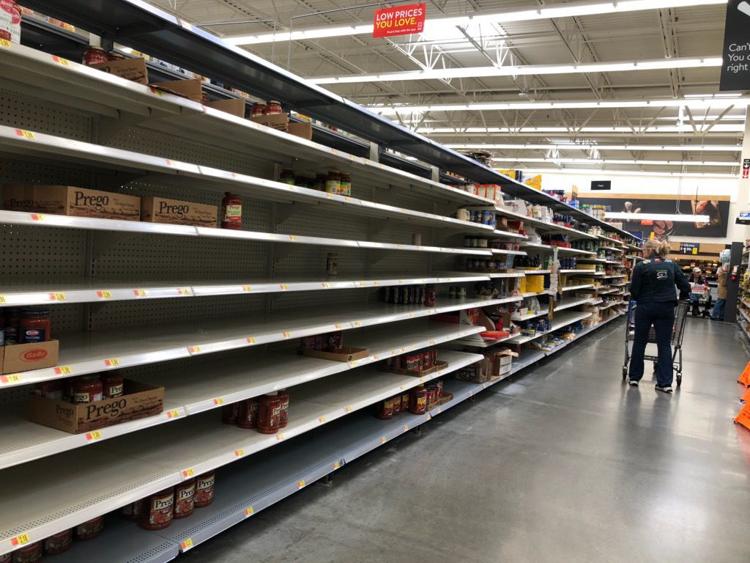 FRESH AIR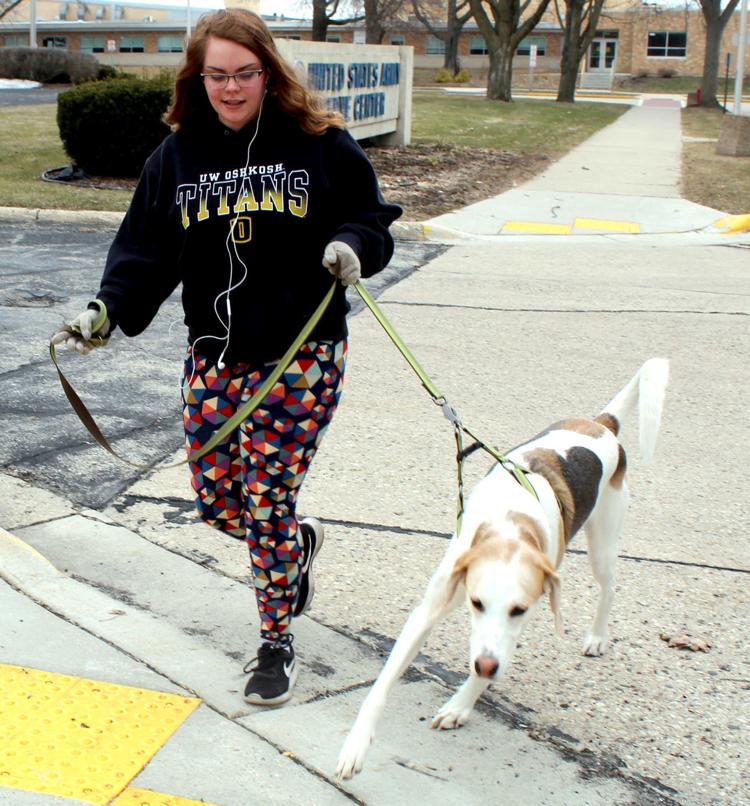 Making masks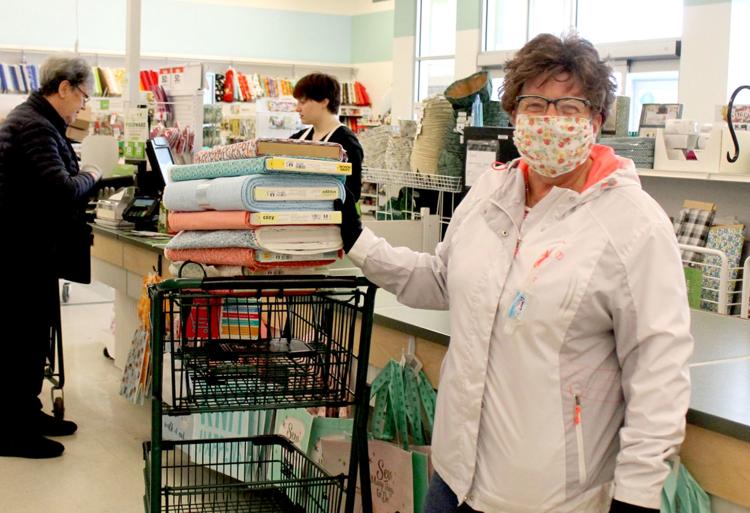 Sold out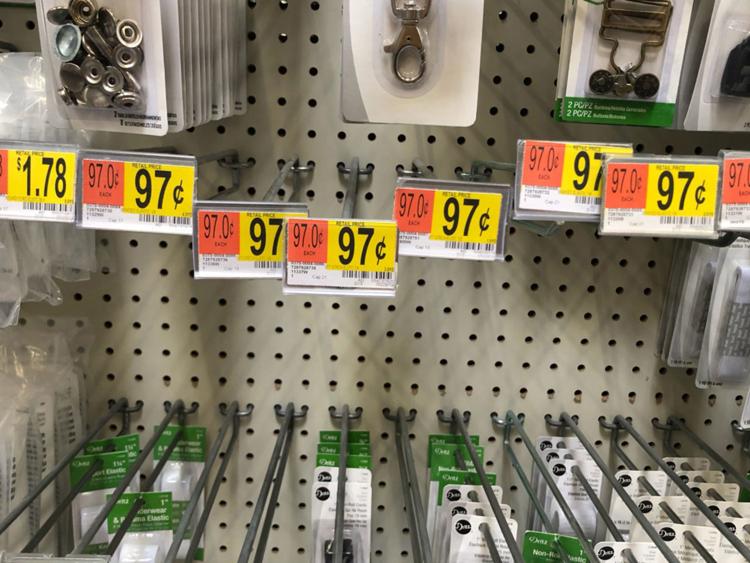 Chill Zone
Chill Zone
EMS delivers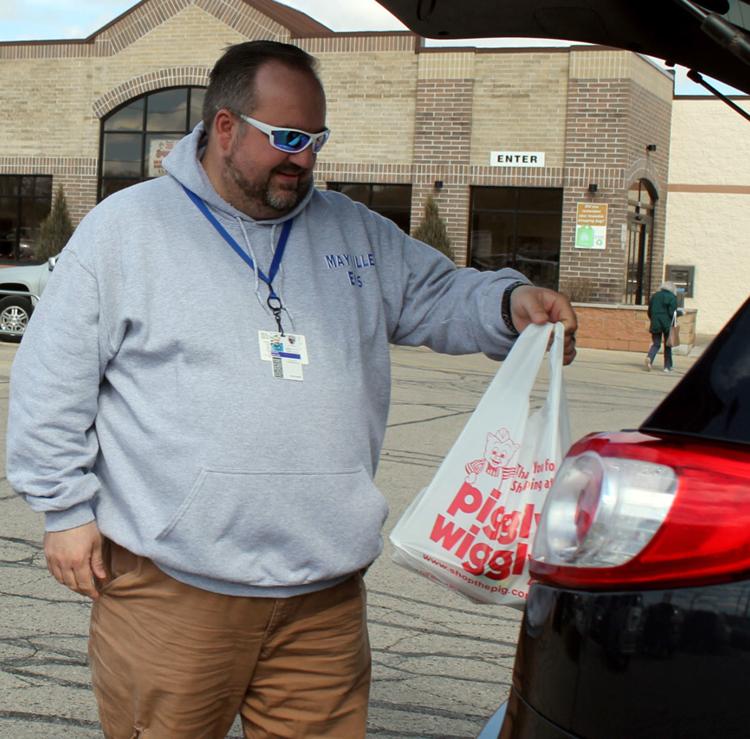 Chalk message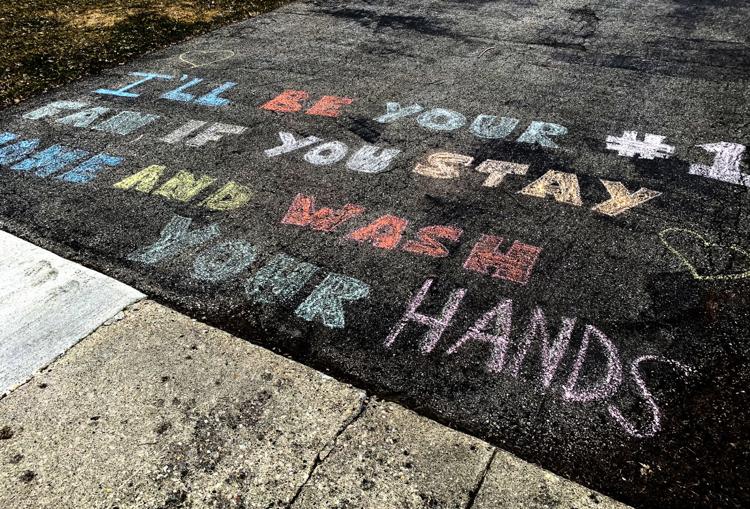 Chalking the Walk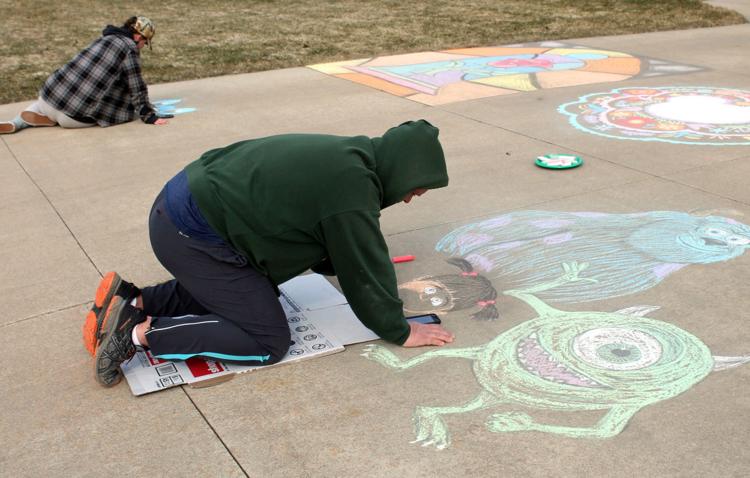 Chalking the walk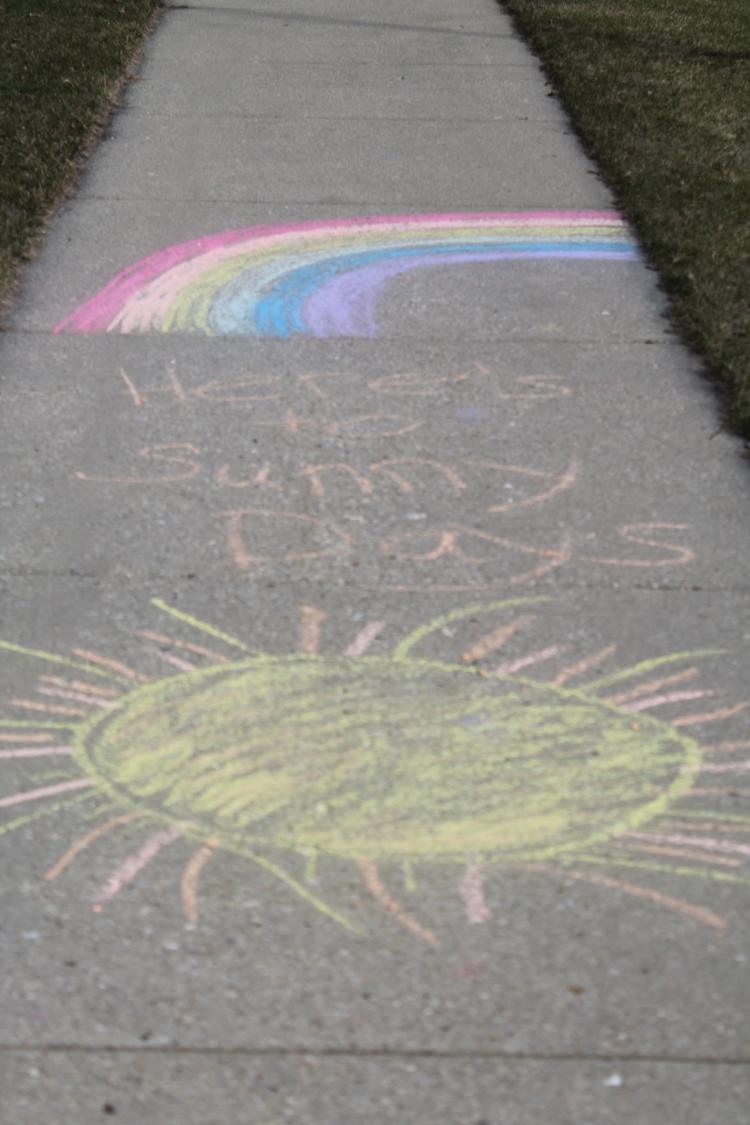 Hair salons close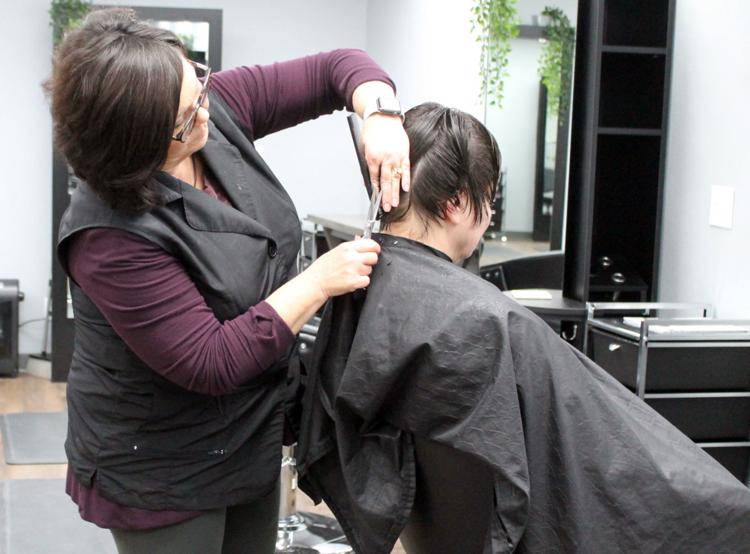 Nail salon closes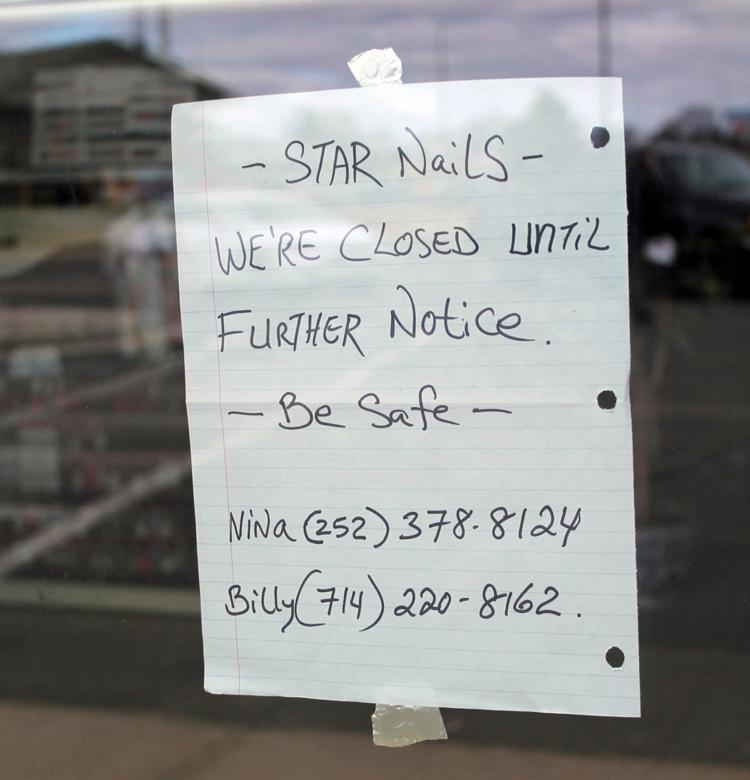 Great Clips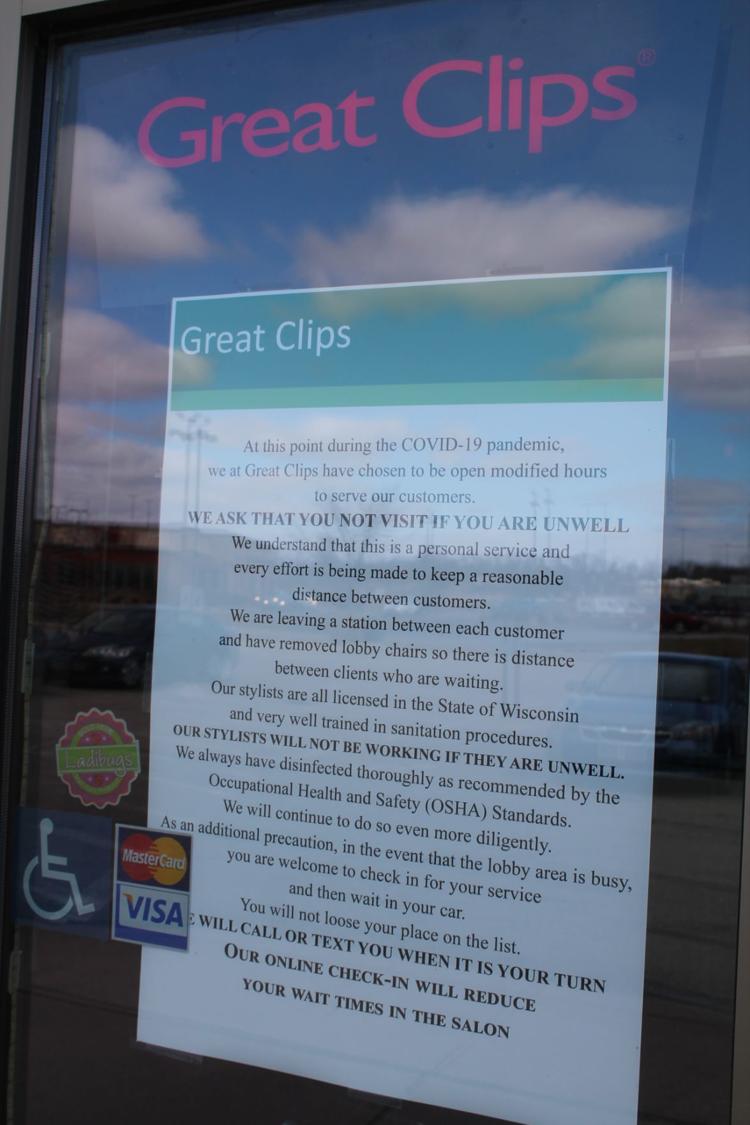 Girl scouts deliver cookies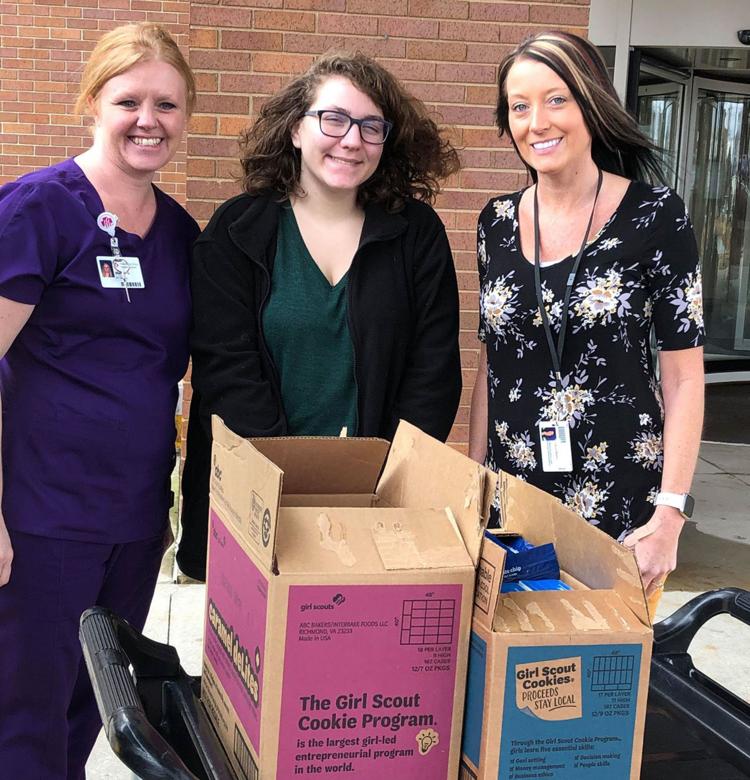 Girl scouts deliver cookies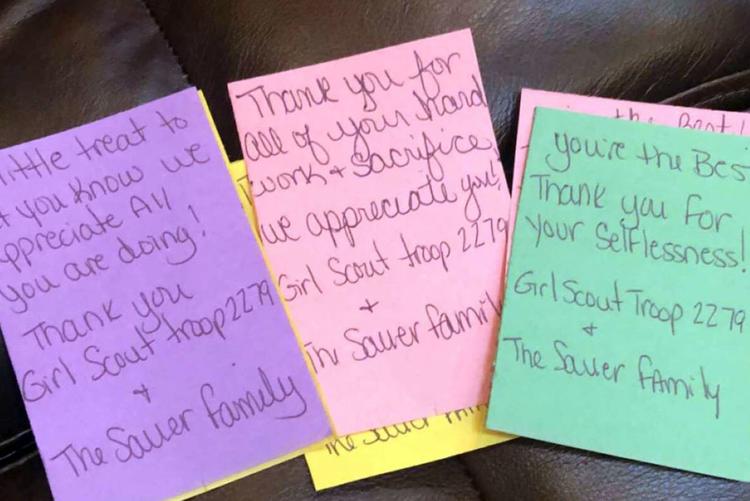 Girl scouts deliver cookies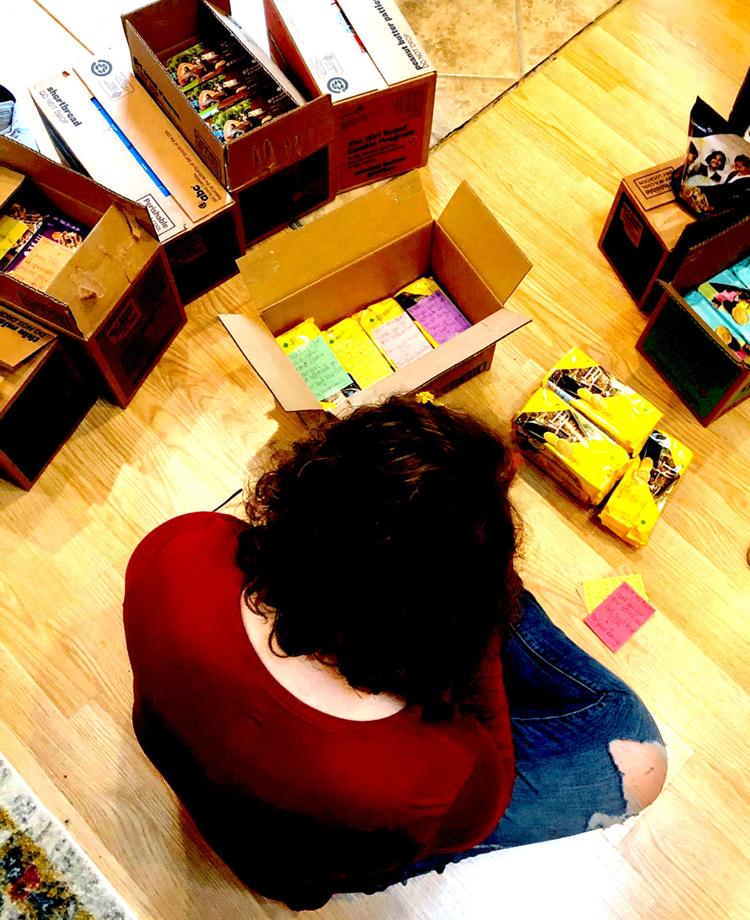 Follow Kelly Simon on Twitter @KSchmidSimon or contact her at 920-356-6757.
Concerned about COVID-19?
Sign up now to get the most recent coronavirus headlines and other important local and national news sent to your email inbox daily.