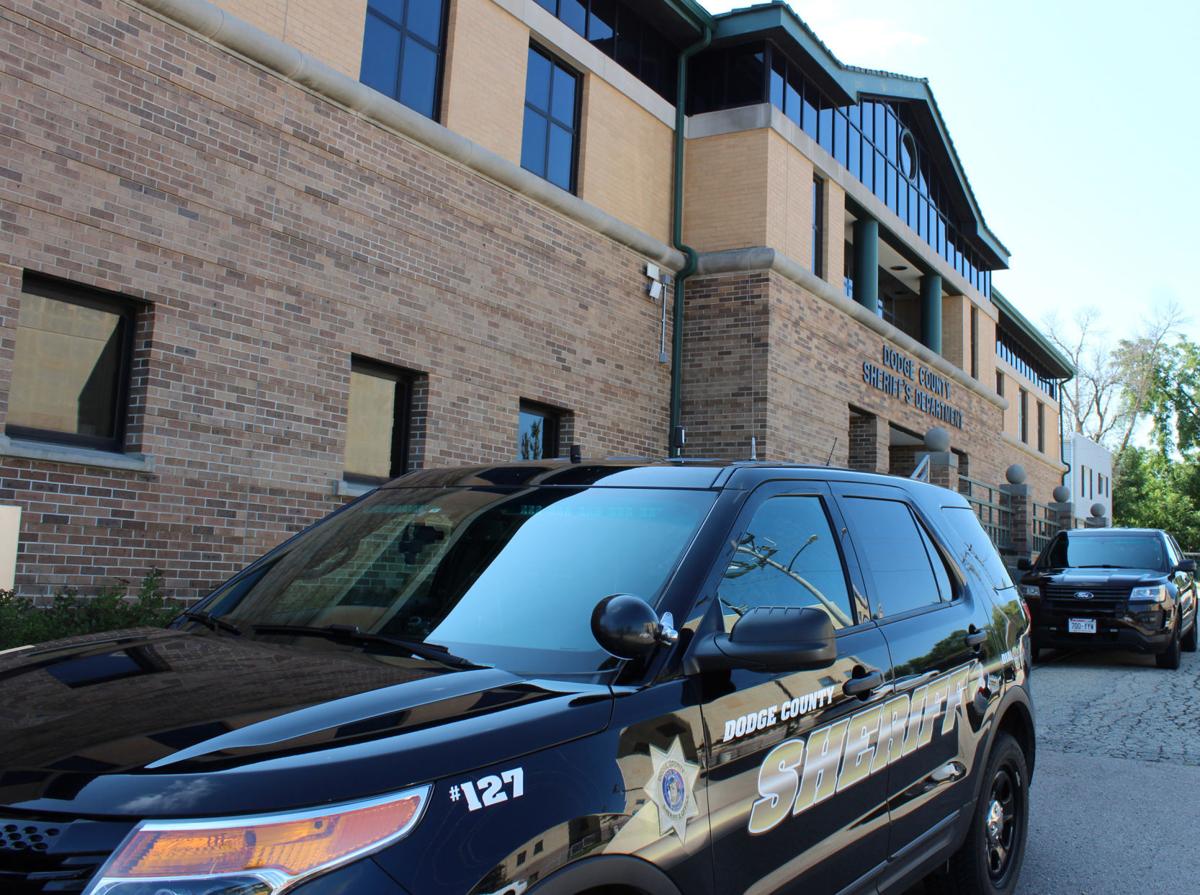 JUNEAU — A study of the Dodge County Sheriff's Office has resulted in a handful of recommendations, including the addition of some staff and changes in work schedules.
"The sheriff's department is running well, but we should always be willing to look at how we do things and whether or not we can improve them," said Dodge County Board Supervisor Donna Maly.
Richard Brady of Matrix Consulting Group presented a near-final draft of his firm's findings Tuesday morning at the Executive Committee meeting, with a few suggested changes that may be considered. Recommendations are relatively few.
An operational and financial review of the Dodge County Sheriff's Office was approved Dec. 18, 2018, at a cost of $85,000. At that time, Supervisor Eugene Wurtz of Mayville called the review a "witch hunt" and a waste of money.
Board Chairman Russ Kottke said then that the board intended to audit a different county department "every couple of years," and had done so with the Human Services department three years prior.
The study was to be paid for with $55,000 from the county's general fund and $30,000 from the sheriff's office budget.
Both the Executive and Finance committees had previously approved the move, in part to discover whether the sheriff's claims of lost jail income were overestimated. Earlier in the year, the board rejected a plan to add on to the Dodge County Jail at a projected cost of $22 million.
Matrix Consulting Group was hired, in part, to determine what the actual impact of the Pod J closure will be — along with the actual impact of reducing the number of U.S. Immigration and Customs Enforcement prisoners. On Tuesday, Supervisor David Guckenberger asked the question again, and was told by Brady that he would provide the information.
Brady summarized that over the past eight months, his firm has conducted an exhaustive review of all sheriff's department and jail operations, and that the department measures well when compared to best practices in the field.
Matrix personnel obtained extensive input from sheriff's office and other county personnel through face-to-face interviews and an anonymous survey; obtained in-depth data on workloads and service levels; compared the office to acknowledged best practices and other metrics of law enforcement, administrative and justice services; did in-depth analysis of financial management; and collaborated with the county and sheriff's office to review findings, assumptions and alternatives.
Brady recommends switching jail personnel to a 12-hour per day schedule, benefiting the allocation of sergeants and corporals/corrections officers. He suggests creating a deputy secretary position to support sergeants and operations in general. He also recommends increasing the number of part-time deputies for the court security pool and staffing court security with a full-time deputy augmented by a pool of part-time deputies.
As a patrol department positive, Brady reported, "In spite of the large size of the county, response times are excellent. Given workloads and the characteristics of Dodge County, staffing and service levels are appropriate."
Additional recommendations included the following:
Assign the crash investigation sergeant to full time, and to compensate for the change by increasing patrol staffing by one sergeant.
Current staffing and scheduling should be maintained in the dispatch and administrative offices.
Detectives should get another sergeant. A detective position should be converted to a Drug Task Force sergeant to lead that unit. The task force agreement should be modified to allocate costs appropriately to the communities being served.
The vehicle fleet plan should be modified to replace front-line patrol vehicles either at 100,000 miles or every five years. A replacement plan should be completed for jail transport vehicles.
The full county board will review the findings and either accept or reject them at its Aug. 20 meeting.