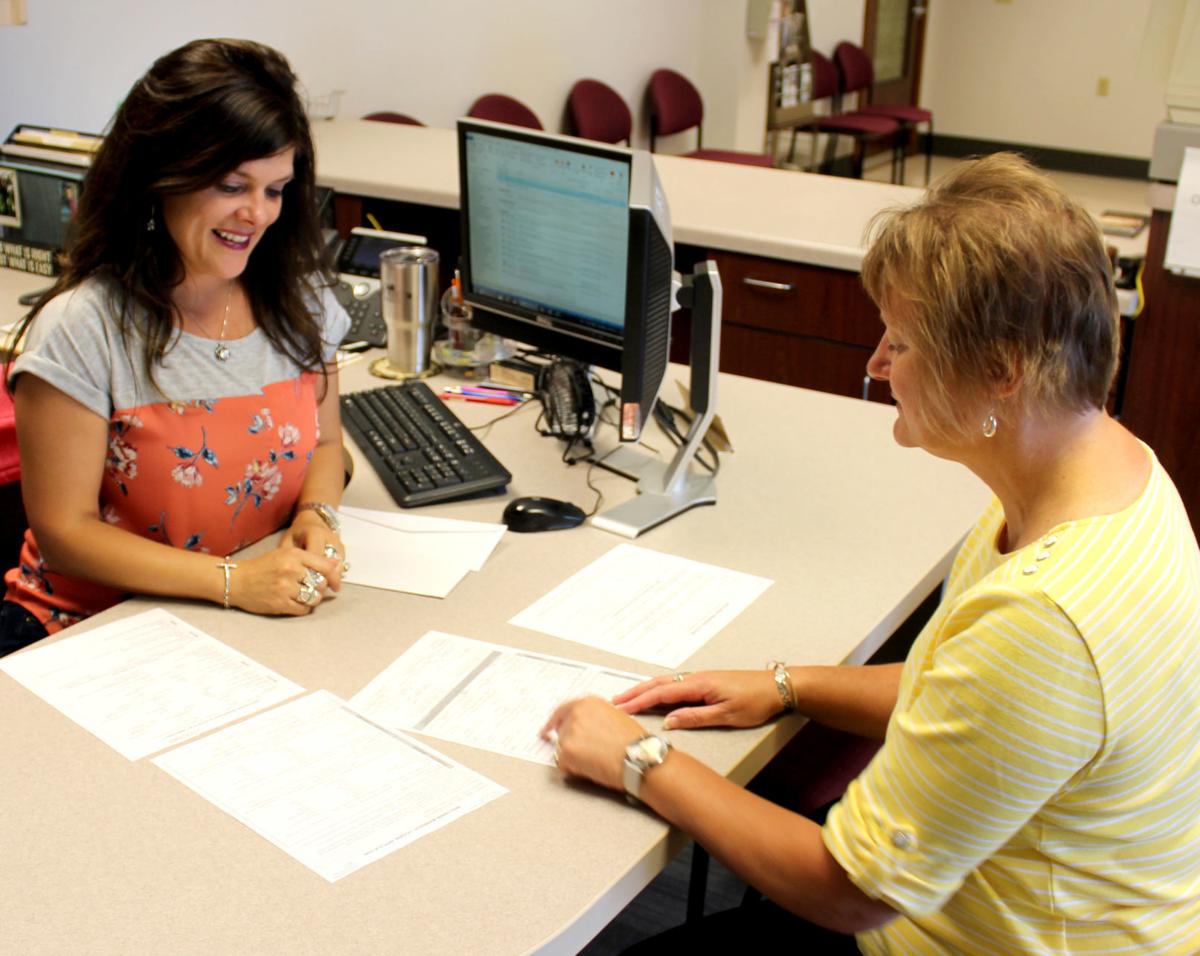 JUNEAU — Tying the knot will cost more in Dodge County in the new year.
The Dodge County Board approved raising marriage license fees at its July 16 meeting by a 28-2 vote. Two board members were absent that night and one seat is vacant due to the resignation of Stephanie Justmann.
The cost of a license will increase from $70 to $100 as of Jan. 1. The fee was last raised in 2006, when it increased from $60 to $70. Records of the fees go back to 1961, when it cost $3.50.
The increase compares to a fee of $75 in Columbia County, $80 in Sauk County, $120 in Dane County, $100 in Fond du Lac County and $110 in Jefferson, Washington and Waukesha counties. (All comparative fees were current as of July 16).
County Clerk Karen Gibson recalled supervisor Jeff Schmidt raised several hypothetical questions.
"He started out with why we should capitalize on other people's misery, and compared that to the substantial costs of divorce," Gibson said. "In the end, Jeff Schmidt and Kevin Burnett voted against the move, although Burnett didn't give any reasons for his nay vote."
According to Gibson, $25 goes to the state and $20 goes to Family Court. The remainder — $55 — stays with the county clerk.
"It is one way we can keep up with rising costs since this is a service office rather than an income generator," Gibson said.
The County Clerk's Office is responsible for County Board operations, running elections and numerous other duties. The office employs two full-time people and one part-timer.
"It doesn't take long to process an application, but it is longer if they're missing any of the information we need," Gibson said. "A lot of people call to get some help. We tell them where to get their information, how to enter it and provide any other help they might need."
Information needed to complete an application includes certified birth certificates; accurate and complete names of parents; notarized permission to marry from both parents or legal guardians; proof of identity (most likely a valid driver's license); proof of residence (license or other document with an address); proof of divorce or death if marrying again; location, date and name of officiant of wedding; Social Security numbers; and cash (unless they want to pay a fee for using a credit card).
Although it's a big jump, Gibson believes it is justified.
"Even at just under 43 percent, it's a reasonable increase considering it hasn't been raised since 2006," she said. "Like everywhere, our expenses keep going up and this is one way to offset them. In hindsight, we probably should have raised it smaller amounts over the past 18 years, but fees for services are a part of life. It's still competitive with what other counties charge."
About 450 marriage licenses are issued in Dodge County each year, for a projected increase of $13,500 in revenue in 2020 and beyond.
"I think Jeff's point was that we're here anyway, but we have expenses that we'd like to offset as much as we can," Gibson said. "This is one way we can help do that."
"Even at just under 43 percent, it's a reasonable increase considering it hasn't been raised since 2006. Like everywhere, our expenses keep going up and this is one way to offset them. In hindsight, we probably should have raised it smaller amounts over the past 18 years, but fees for services are a part of life. It's still competitive with what other counties charge." Dodge County Clerk Karen Gibson on marriage license fees
"Even at just under 43 percent, it's a reasonable increase considering it hasn't been raised since 2006. Like everywhere, our expenses keep going up and this is one way to offset them. In hindsight, we probably should have raised it smaller amounts over the past 18 years, but fees for services are a part of life. It's still competitive with what other counties charge."

Dodge County Clerk Karen Gibbs on marriage license fees