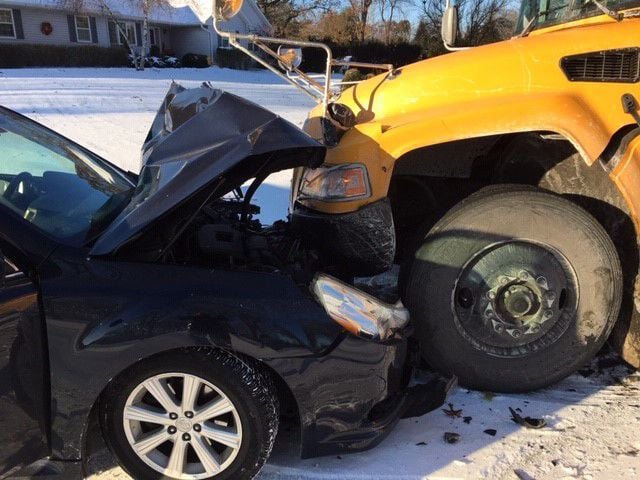 A car crashed into a school bus in the town of Beaver Dam Tuesday morning.
According to information from the Dodge County Sheriff's Office, deputies responded at 8 a.m. to a two-vehicle crash on Niblick Road in the town of Beaver Dam. The initial investigation showed that a 16-year-old male was driving west when his car lost control on the ice and snow covered road. He crossed into the oncoming lane, and struck the school bus.
There were 10 students on the bus, driven by Gary Davidson of Beaver Dam. The bus driver and students reported no injuries at the scene. Later, some of the students reported injuries consistent with bumps and scrapes. The students were evaluated by nursing staff immediately after arriving at school on a replacement bus. School staff contacted the families of all the children. The 16-year-old driver was not injured and left with his parents following the accident, according to Capt. Chad Enright. The sheriff's office did not provide the name of the car driver.
Be the first to know
Get local news delivered to your inbox!