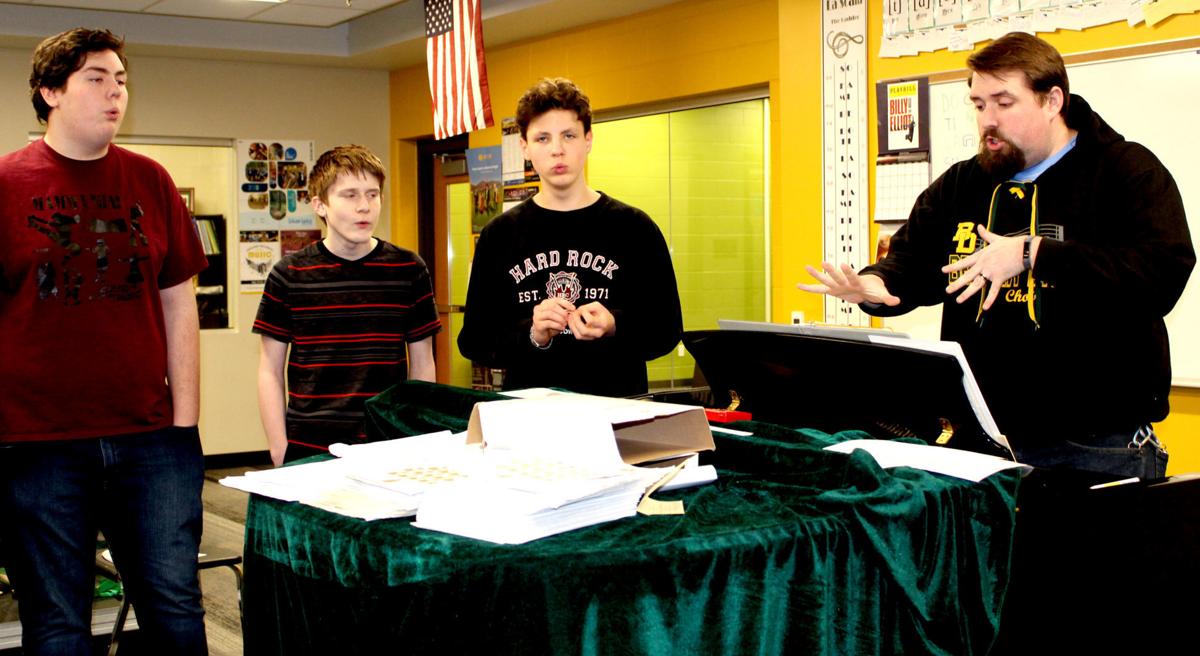 A concert at Beaver Dam High School Saturday will feature a new performance from the opening act.
The University of Wisconsin–Madison's Wisconsin Singers will take the stage for its 52nd season in "Hold On To Your Dreams," at Beaver Dam High School, 500 Gould St., at 7:30 p.m.
Good Old Acapella, which was formally BDHS SWAZZ, will open the show.
"We are doing a three-song set this year," Good Old Acapella choir director Mark Lefeber said. "Typically we have had five in the past, but the week after we will have the performance for the International Championship of High School Acapella."
The Great Lakes Quarter Final will be held in South Milwaukee the following weekend with the students performing the same routine.
In the past, Lefeber said the routines have centered on a theme, but they are now trying to tell a story with their performance.
"I have noticed a lot of negativity and self-deprecation in high school age children," Lefeber said.
You have free articles remaining.
The performance is centered on being happy. Lefeber said it begins with a Third Eye Blind's "Jumper" with the group singing to one student. Lefeber said they will go on to John Lennon's "Imagine" and end with Panic at the Disco's "High Hopes."
"I've looked around the state and acapella is where extra-curricular is heading," Lefeber said.
The Wisconsin Singer's Hold On To Your Dreams performance will be 90-minutes of American pop music hits from the past five decades. The performance plans to give a tour around the USA in a "City of Dreams" medley. The "Broadway Dreams" portion of the performance features songs from classic shows like West Side Story to current hits from Newsies, Beauty and the Beast and Frozen.
The Wisconsin Singers' band will cap off the evening with a blend of jazz, funk and classic rock. The show will end with a Fifth Quarter where Badger fans can sing along to "Varsity" dance to "Tequilla" and finish up the night with "Jump Around."
Lefeber said the high school students will also get to collaborate with the Wisconsin Singers in the afternoon and get to spend to spend some time with them at dinner as well.
"We love performing with the Wisconsin Singers," Lefeber said.
The concert is sponsored by the Beaver Dam Lions Club.
Tickets are $20 and available at Rechek Food Pride and Beaver Dam Piggly Wiggly.
Follow Terri Pederson on Twitter @tlp53916 or contact her at 920-356-6760.