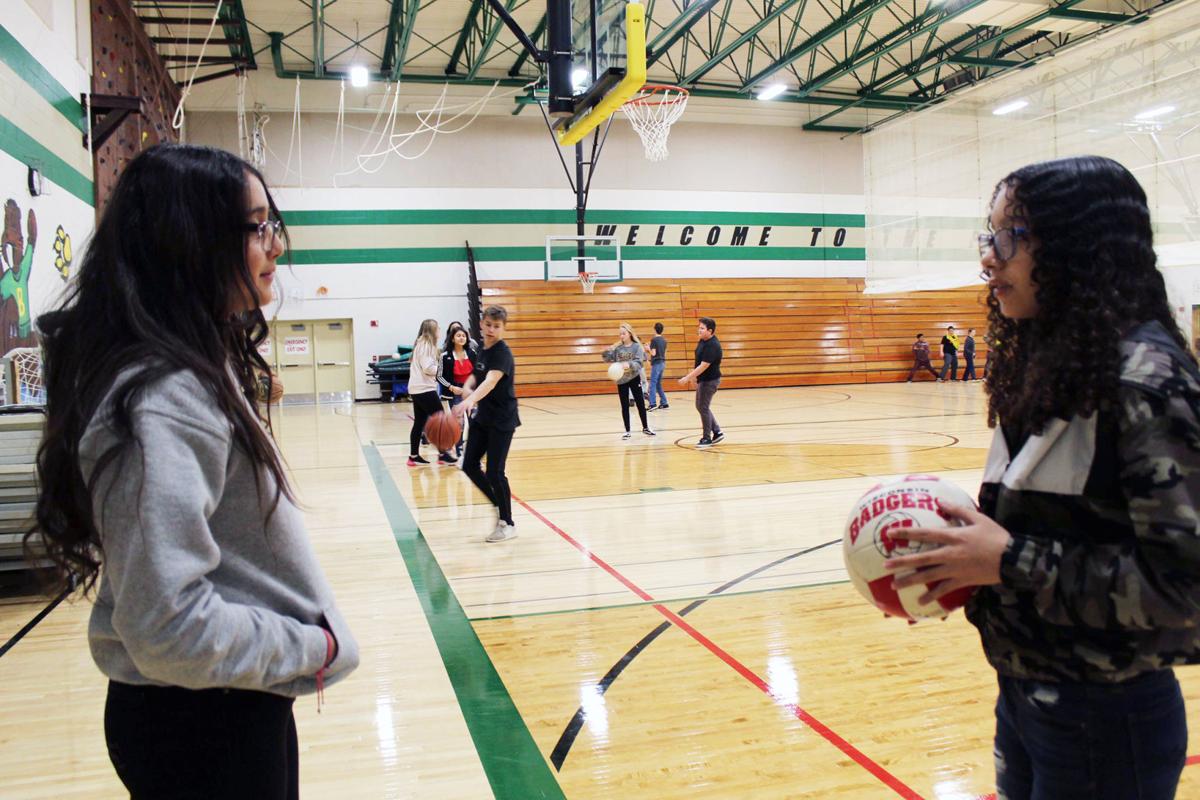 Gym students at Beaver Dam Middle School are back in The Pond, the school's name for the gym that was damaged last summer after a driver pursued at high speeds by police crashed into the school.
In the first semester of this school year, the students had to find different ways to exercise including using an outside area across Spring Street from the middle school. But with temperatures projected to steeply dip next week, the warm, clean gym is a welcoming space for students.
"It's really nice," BDMS seventh-grader Azul Hernandez said. "It's really big,"
Seventh-grader Christopher Williams said he is happy that he is with his classmates back in the gym.
You have free articles remaining.
The man accused in the chase, Roy Cortez, pleaded no contest to a felony charge of fleeing or eluding an officer causing damage to property. Cortez, who has been held in the Dodge County Jail since the incident, could face up to six years in prison and a $10,000 fine.
The entire school was closed for days after the crash Aug. 21 as cleanup and damage assessment took place. The crash damaged the school's brick wall and started an electrical transformer on fire. Water used to put out the fire entered the building and was under the gym floor. In total, more than $2 million was needed to repair that section of the school.
"These kids never had a gym so they are excited to be here," physical education teacher Katie Schmidt-Hahn said.
The gym floor itself is the biggest change, but the area also went through a deep clean, which adds something new to the gym, Schmidt-Hahn said. "It feels new."
Each semester, about half of the school's students use the gym for class or around 375 students, Schmidt-Hahn said. The remaining students will take the required physical education course during the second semester.
Students helped move items back into the gym Thursday, Schmidt-Hahn said, adding, "They were beyond excited."
Follow Terri Pederson on Twitter @tlp53916 or contact her at 920-356-6760.
Be the first to know
Get local news delivered to your inbox!