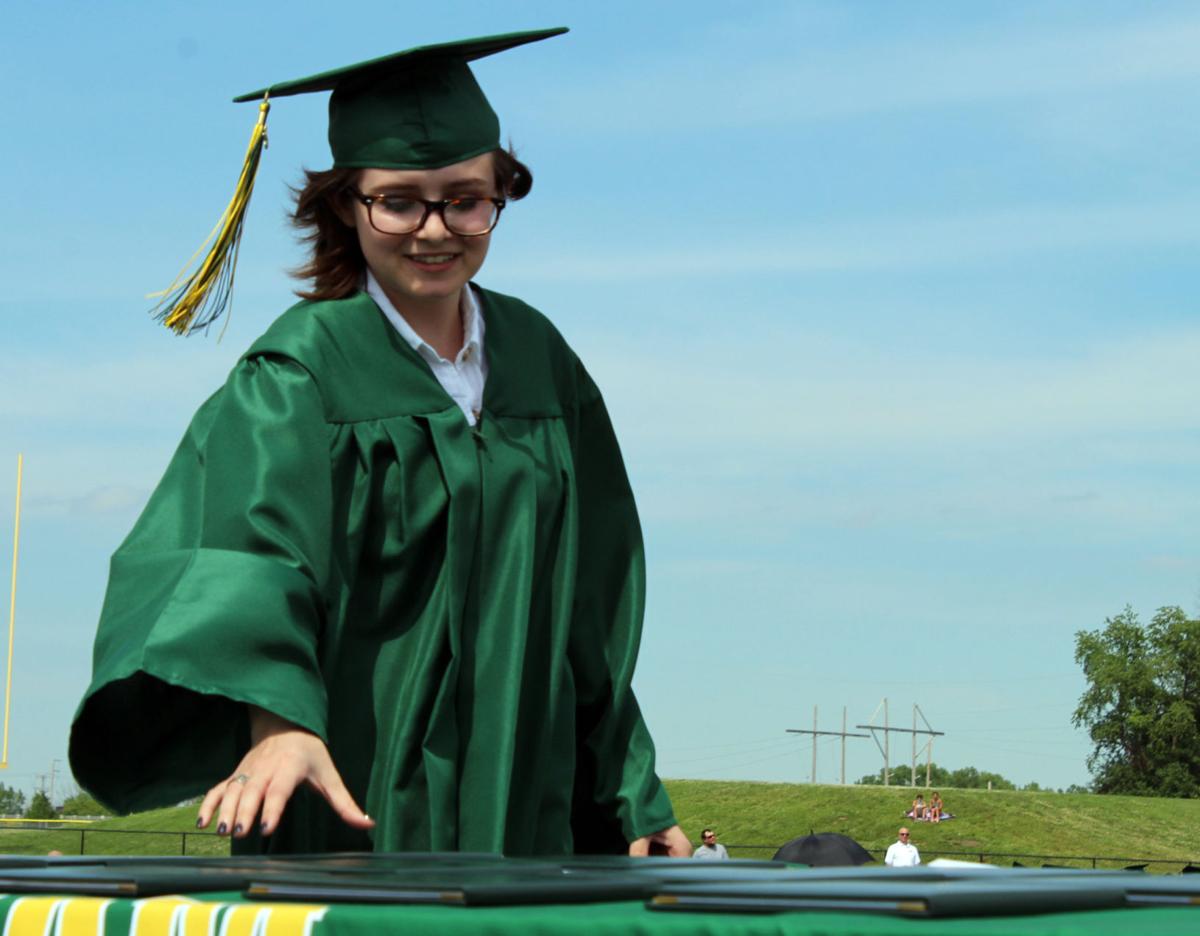 Area school districts hope graduation ceremonies are more traditional this year than they were last year when the COVID-19 pandemic forced creative solutions from driveup graduations to video ceremonies.
Many occurred later in the summer of 2020, but school districts this year anticipate late spring dates.
Beaver Dam Unified School District Superintendent Mark DiStefano said his district is currently working on two plans.
"Beaver Dam will most likely plan for the possibility of both an outdoor and indoor event," DiStefano said. "An outdoor event would allow for more attendees, but there are always weather risks to contend with. Depending on attendance recommendations, an event in the field house may be determined to be more limiting than we would prefer. The outdoor event last year went very well and the prospects to do that again are strong. However, we will reevaluate as we get closer to the date itself."
DiStefano said all school superintendents in Dodge County meet with the Dodge County Public Health Department weekly and graduation is something the districts will be looking at during the next few months to find the best options.
"Depending on the status of the pandemic and recommendations, we will be sure to implement preventative measures that may include distancing, masking wearing, sanitizing stations, signage, designated seating, you name it," DiStefano said. "They are all on the table for consideration with planning, but not all may be needed."
Beaver Dam High School graduation is scheduled for May 28 at 7 p.m. and DiStefano said he believes the ceremony would be held on time.
"We have been able to successfully navigate in-person instruction, sports and the like. I would anticipate that we will hold them on the scheduled dates as planned," DiStefano said.
Columbus Area School District Superintendent Annette Deuman, Dodgeland School District Superintendent Annette Thompson and Fall River Superintendent Dennis Birr said their districts are just beginning to figure out the details about the commencement ceremonies for the class of 2021.
"With the vaccines coming, we will wait until a little closer to the end of the school year, at least by the April board meeting," Birr said.
Thompson said she believes next month they will have a better idea about what the graduation ceremony will look like this year at Dodgeland.
Waupun Area School District Superintendent Steven Hill said the district is looking at hosting a traditional indoor graduation June 6 at 2 p.m., while allowing a limited number tickets per student for the ceremony. However, the ceremony would be broadcast to allow more people to view it.
Mayville School District Superintendent Scott Sabol said the preliminary plans for Mayville's graduation is an outdoor program May 23 that would be similar to what was done in 2020.
Andy Kohn, the Randolph High School Principal, said the Randolph graduation is planned to be outdoors as well on May 29 at 1 p.m. on the school grounds.
"We will have the same setup as last year with a large stage that will give us the options of a drive-in style ceremony or lawn chairs depending on the precautions needed at that time," Kohn said. "These options allow us to hold the ceremony on time."
Horicon School District Superintendent Rich Appel said that Horicon has not determined if the ceremony will be indoors or outdoors but plans on it being held on May 22 at 1 p.m. at the Horicon High School. "This will be dependent on the conditions in May based on the information we receive from public health and CDC," Appel said. "It will also be dependent on if we are indoors or outdoors. A little too early to decide yet."