Nick Pogorelec's goals when graduating from Beaver Dam High School in 2013 did not include becoming a teacher or returning to Beaver Dam.
But after graduating from the University of Wisconsin-Madison with a bachelor's degree in sociology, Pogorelec discovered there was a need for substitute teachers in the Beaver Dam School District. He soon discovered a new career path.
"I really enjoyed coming to my job and working with the students," Pogorelec said. "I liked to see them accomplish their goals."
Now his goals include further education.
"I'm in a program at Edgewood College to get my master's in education and my teaching license at the same time," Pogorelec said. 
Pogorelec said colleagues have told him teachers received better benefits before the Wisconsin Act 10 legislation passed in 2011 and that more people were interested in the career prior to those changes. 
That didn't change his drive to be a public school teacher.
"Everyone has skills, and you should put your skills to their best use," he said. "That's why I want to be a high school teacher."
Republican leaders say the Legislature passed Act 10 to address a budget deficit. Teachers throughout the state protested the legislation because it primarily affected collective bargaining, compensation, retirement, health insurance and sick leave for public sector employees.
Growing need
Beaver Dam Unified School District human resources director Michael Nault said fewer people are pursuing education as a career due to the negativity created by the Act 10 debate and protests. At the same time, he said baby boomers are retiring from the education field at a significant pace.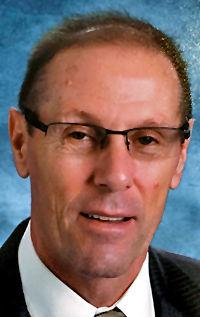 "I've been in education for 37 years and an administrator for 28 years, and I have never seen anything like it," Nault said of the need for more teachers.
He wonders if young teachers like Pogorelec represent a growing interest in the field.
"The question is if it is plateauing," Nault said "Hopefully it will rebound and we will have a strong field of candidates down the road."
Baraboo School District Superintendent Lori Mueller echoed Nault's concerns.
"I believe that the Baraboo School District started to realize smaller pools of teaching candidates for specialized positions such as specialized education and career and technology education teachers three years ago," Mueller said. "In the most recent years, we are noting reduced pools of candidates for many positions."
Both Beaver Dam and Baraboo said their hiring processes have become more aggressive as they look for eager new teachers. School districts are now seeking out university students who might fill their open positions upon graduation.
Nault said he traveled to the University of Wisconsin-Stout to interview students who might fill a technical education teacher vacancy.
"It was the first time in my career that I got into the car and went to participate in the interviews," Nault said. "There were 12 interviewees and eight students. We have to reach out more than we did in the past."
Attracting students
Mueller said schools are working harder to make teaching careers more attractive.
"Our teacher compensation system offers incentives, professional development and growth," Mueller said. "Additionally, teachers can access up to $1,500 annually for credit reimbursement to take coursework that supports their work with students and aligns with district priorities."
The district also uses a coaching model that encourages teachers to offer feedback and support for each other, she said.
You have free articles remaining.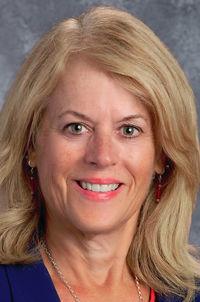 Portage High School Principal Robin Kvalo said the school no longer can sit back and wait for qualified candidates to come to them. All of the region's schools participated in the Wisconsin Educational Recruitment Fair.
Kvalo said the school offers new teachers mentor support for their first two years.
"This year they are studying the book 'Owning it,' a book about proven strategies for success as a teacher today, by Alex Kajitani," Kvalo said. "As a district we brought Alex in to speak to the entire district and now do follow ups with new teachers, speaking via conference video with Alex."
Kvalo said the district helps encourage high school students interested in entering the career through a Youth to Youth program that allows them to work with elementary students and gauge their interest in teaching.
"We have found many students originally questioning whether they'd like teaching can get a good sense of what they want to do after completing this course," Kvalo said.
Universities adjust
Colleges are adjusting to the new employment dynamic for teachers as well.
Diana Hess, dean of the School of Education at UW-Madison, said the university has added more opportunities for students pursuing special education careers.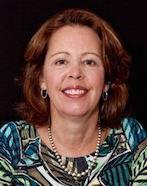 "We did see a decline in the number of students who were applying to our undergraduate teacher education programs after Act 10," Hess said. "However, the overall number of students who graduated from our teacher education programs in total remained relatively steady between 160 and 200 students per year. "
Hess said 200 students graduate from the school's teacher education programs each year. The number includes about 125 from undergraduate programs and 75 from master's level teacher education programs. The average program enrollments from 2016-18 were 78 for graduate teacher education and 307 for undergraduate teacher education programs. The average total enrollment from 2016-18 was 386.
"We were able to keep our overall enrollment at a fairly stable level, despite the decrease in applicants," Hess said. "Last year, the number of applicants to our undergraduate teacher education programs increased."
One of the popular undergraduate teacher education programs is a dual regular and special education program at the elementary level. Hess said the school lifted its cap on enrollment due to overwhelming interest and admitted almost twice as many students into the dual-major program as it had in the past.
The university has partnered with schools in the region to assess their needs and adjust to them, Hess said.
"We have also developed a special education teacher residency program in collaboration with seven high-needs rural and one urban school district across the state to address the special education teacher shortage," Hess said.
Broader pool
UW-Madison's School of Education has adjusted its curriculum to create flexible options for students whether they are undergraduates, graduate students or career changers.
For example, the secondary education program is now a master's level program that can be completed in 14 months. In addition to earning a teacher's license in a content area, students who complete the master's program also earn a certification in teaching English as a second language.
"We are just now creating a similar 14-month master's track for students who want to be special educators," Hess said. "We are also exploring a master's track for world language and physical education."
UW-Madison also is collaborating with a local school district to offer a non-degree licensing program on Saturdays for district employees who want to become teachers.
"We know there is a lot of demand for teachers in communities across the state -- rural, suburban and urban. We also know that teaching can be a rewarding profession with profound impacts," Hess said. "We hope new teachers -- and veteran teachers -- will be able to get the support they need to stay in the profession and thrive."
The state Department of Public Instruction has opened new avenues for people to enter the education field. Requirements for public educators include a bachelor's degree but there are avenues to make it easier for people who already hold a bachelor's degree in another field to change careers. 
"The DPI opened up multiple pathways," Nault said.
Pogorelec is on one of the popular paths called the post baccalaureate pathway. It allows a student to go back to school and complete the required teacher licensing program while obtaining a master's degree. 
"As for trends to bring more individuals into the education field, we are noting that emergency rules in place to license more to become educators is providing needed flexibility to get individuals into the classroom," Mueller, the Baraboo superintendent, said. "However, we are cautious with this flexibility as a district because we want to keep the focus on quality for our students and families."
Editor's note: This story was updated Jan. 19 to correct the college from which Nick Pogorelec earned his bachelor's degree.
Follow Terri Pederson on Twitter @tlp53916 or contact her at 920-356-6760.