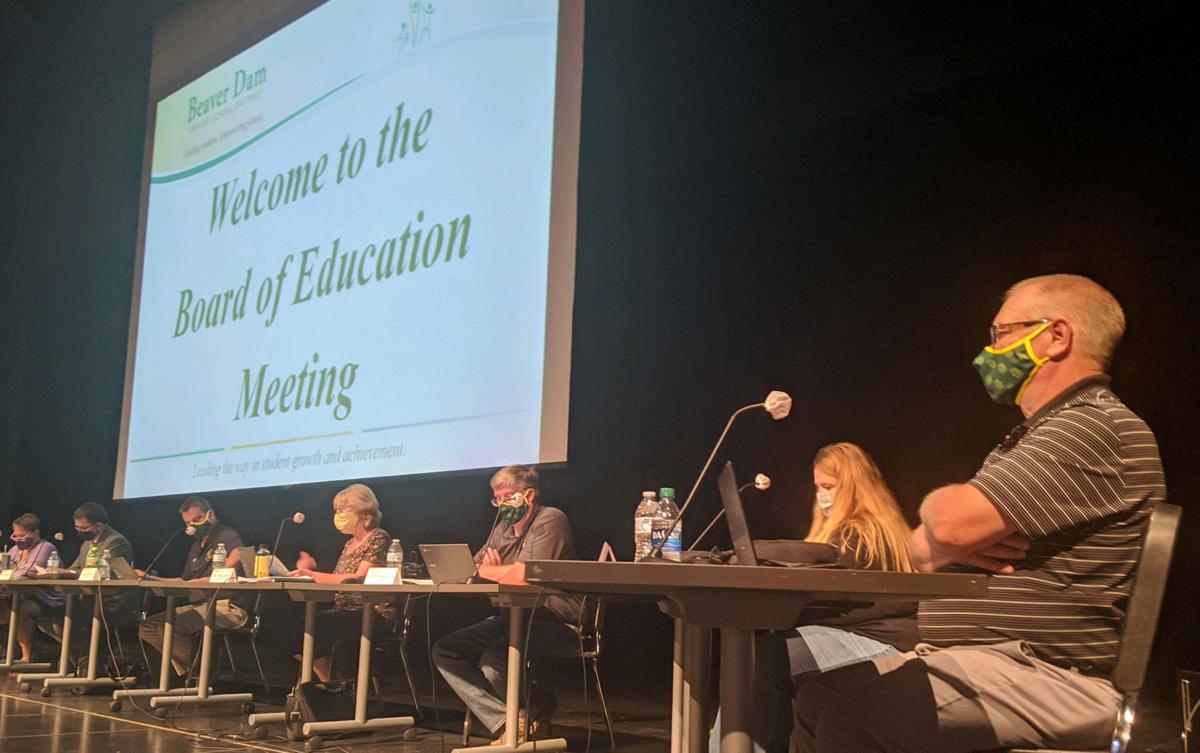 A majority of parents of children in Beaver Dam Unified School District has chosen in person instruction for the upcoming school year during their enrollment process.
Beaver Dam Unified School District Superintendent Mark DiStefano told the Beaver Dam School Board on Monday that as of that afternoon the district has had over 85 percent of the parents register their students with 80 percent of the students being registered to go to school in person and 20 percent of students to go to school online.
DiStefano said that on all grade levels the response was similar with the fewest students choosing online at the ninth-grade level at 13.7 percent and the most students choosing online at the eighth-grade level at 27.3 percent.
The rate of students choosing the online option is similar to those choosing that option around the state, DiStefano said.
"There are a couple of districts in the county that are smaller number of students that are significantly lower at the 10 percent range," DiStefano said.
There are schools across the state where the levels are at 25 percent of the students remaining at home.
DiStefano said it is clear now that students will return to the school building under option B with students in 4K to sixth grade going back to school for full weeks in person and seventh grade to 12th grade students having a hybrid week with two days at school and three days online.
The hybrid students will have one group coming in on Mondays and Tuesdays and a separate group on Thursdays and Fridays with Wednesdays being a cleaning day between the two groups of students.
The first two weeks of school will be handled a bit differently since there will be no school on those Mondays and the first group of students, whose last names begin with A to L will have classes on Tuesdays and Wednesdays with the regular Monday/Tuesday schedule starting on Sept. 14.
Masks will be required even if there is a change at the state level, but there will be some exceptions for people with disabilities and medical issues. DiStefano said they will also use outdoor spaces to educate on the campuses. For lunch, students DiStefano said they will try to have options outside of the classrooms for students to eat including adding additional lunch hour times.
DiStefano cautioned that things will change during the year to the district is looking at a variety of contingency plans.
The school year starts Sept. 1.
Follow Terri Pederson on Twitter @tlp53916 or contact her at 920-356-6760.
Be the first to know
Get local news delivered to your inbox!