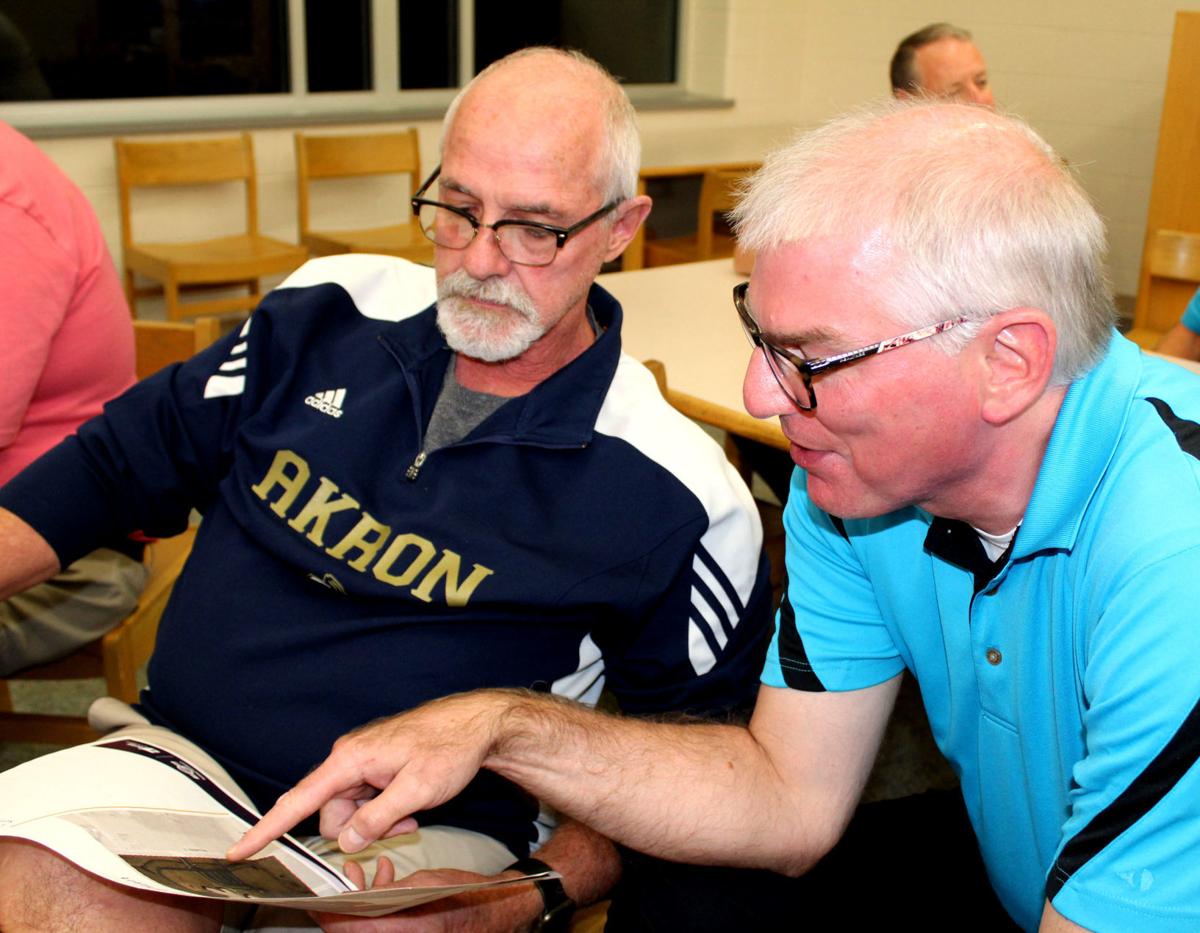 JUNEAU – The Dodgeland School Board learned on Monday night that a majority of taxpayers would be likely to support a school referendum around $20 million.
Bill Foster, from School Perceptions, presented the information to the school board. Foster said School Perceptions was founded in 2002 and over 10,000 surveys about school improvements have been done since that time.
Voters in the district last approved a school building referendum May 9, 2000. A single building in Juneau replaced five buildings: a high school in Juneau, middle school in Reeseville, and elementary schools in Lowell, Clyman and Juneau. The district had a 20-year loan that will be paid off in March.
Dodgeland sits on 50 acres which was formerly farm land. The building itself is about 192,000 square feet.
Foster said the survey went out in November and there were 556 responses.
"There is a margin of plus or minus 4.2 percent," Foster said.
There were 18 percent of the survey results that came from people who did not live in the district with about 80 percent being district residents. Foster said the 18 percent are removed from the funding information.
Dodgeland School District has about 75 percent of the community that doesn't work in the district and do not have children in the district, Foster said.
"The most important group to look at is the non-parent and non-staff," Foster said.
The survey showed that 20 percent of the non-parents would not support any referendum but he said that is a small percentage of the overall voters.
Results indicate the majority of all survey respondents would support investment in:
Improving High School Tech Ed Classrooms and Labs
Updating Building Systems and Infrastructure at all schools
Improving School Safety, Traffic Flow and District Office Entry
Updating Classroom and Learning Support areas
Updating the 4K and Early Childhood Areas
Updating the Library Media Center
"It is typical of what we see," Foster said. "Academics win over athletics."
"We would like to thank the Dodgeland community for taking the time to complete the survey," says Dodgeland School Board president David Beal. "As a school board, we will now evaluate the survey results will consider next steps in long-range facilities planning."
A potential $20 million referendum would have no tax impact, according to the information provided in the survey.
There will be several upcoming meetings to discuss the facility. Building and Grounds meetings will occur on Dec. 16 and Jan. 6 at 4:30 p.m. The district's regular board meeting will be at 6 p.m. Dec. 16 and they will further discuss the survey results. If the board moves forward to agreeing to approve a referendum, it will do so on Jan. 6 at 6 p.m.
For more information, visit the Dodgeland School District's website, dodgeland.k12.wi.us, where a detailed survey report is available to download.
Follow Terri Pederson on Twitter @tlp53916 or contact her at 920-356-6760.
Be the first to know
Get local news delivered to your inbox!