This winter gave area farmers as many twists and turns as it could with a green Christmas, polar vortex and flooding.
Although there is no need to plow or plant when fields are covered with snow, the duties and concerns of farmers continue throughout the winter. And a winter that starts wet, like this year's cold season did, can cause issues with crops.
George Koepp, agriculture agent and outreach specialist for the Columbia County University of Wisconsin-Extension in Portage, said it is apparent the 2018-19 winter was different from past seasons.
"Farmers were stressed trying to get crops harvested last fall because of all the rain," Koepp said. "They were late in planting winter wheat and cover crops due to the late soybean harvest. These crops all went into winter less developed than we would like."
Issues with the weather kept happening, Koepp said.
"Then we had some snow, some warm weather, some rain, some snow, some extremely cold weather, some ice, then lots more snow," Koepp said. "We experienced a very cold February and cold beginning to March, then a sudden warm up with rain. This has all caused flooding and ponding of water in low-lying fields."
Farmers will know soon how their crops fared over winter, Koepp said.
"We will have to wait until the winter wheat and alfalfa break dormancy this spring to really know the effects of the freeze/thaw cycles we experienced, the extreme cold, the ice sheets on the crops, and the flooding," Koepp said. "All will have an effect, but we need to be patient and follow a wait and see approach."
Winter work
The family of John Kraus Jr. has farmed the land he owns in the Dodge County town of Calamus for five generations.
"We are on some of the same land we settled on in the 1800s," Kraus said.
Kraus said they raise corn, soybeans, wheat, green beans and a little hay for conservation purposes.
In the winter months, Kraus said a lot of work is done to get ready for the next year from crop planning, maintenance and anything else to maintain the operation.
"There are a lot of things to do like cutting lines on the fences and things like that," Kraus said.
Dealing with livestock also can cause big issues for Wisconsin farmers over the winter months, said Mark Heinze from Lewiston Farmstead in Portage.
"The most important thing is making sure all of the animals are properly taken care of," Heinze said. "This means feeding extra feed, using much more bedding, checking every water source every day to make sure it is working, making sure all animals have safe place to be, and battling to keep very cold machinery running. Jobs that are simple during the warm months take much longer in the winter."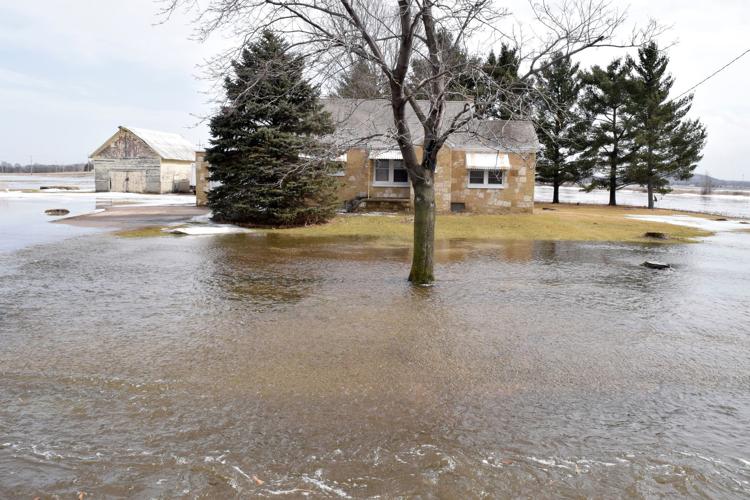 Heinze said overall winter makes life more difficult for farmers.
"Winter can be a very trying time on the farm," Heinze said. "It seems you work super hard all day to get very little done."
Farmers also can take the opportunity to step back and learn more about their operations and advances in the industry during the winter.
"We offered a workshop in February and will be offering another one in April that focus on incorporating soil health practices on farms," said Sauk County conservation manager Melissa Keenan.
Keenan said the programs explain the best ways to use no-till farming, cover crops and rotational grazing to help farmers save time and money and mitigate impacts from extreme weather events.
UW-Extension has hosted workshops around the state focused on the challenging farm economy for 2019 and provided some alternatives to farmers, Keenan said. 
Eye on weather
Weather always is on farmers' minds, Kraus said. This year's early winter was a change from snowy years in the past, but wasn't good for farmland.
"The warming up and all the rain is not good," Kraus said. "For winter wheat and hay crop it can bring them out of dormancy and cause root damage to both the crops."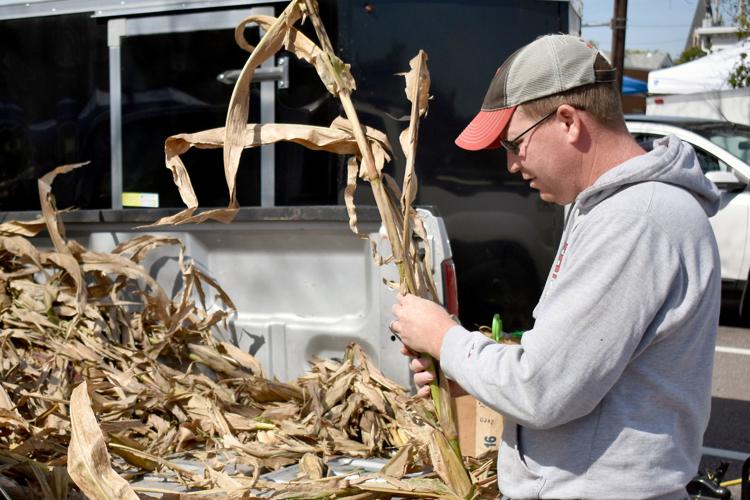 Snow cover can insulate crops from extremely cold air temperatures and ice cover can prevent plants from accessing needed carbon dioxide in the air -- or kill them outright, Kraus said.
Wild swings in temperature can threaten crops and this season's meteorological winter, defined as December through February, was a doozy.
Assistant Wisconsin State Climatologist Edward Hopkins said after a relatively warm December and early January, unusually cold weather dominated the months of January and February.
South-central Wisconsin for December had an average temperature 5 degrees Fahrenheit above the 30-year average, but then January and February temperatures were roughly 2 and 5 degrees Fahrenheit below average, respectively.
In recent years, 2015, 2016 and 2017 all were good crop years with timely rain and relatively mild winters, Heinze said.
Heinze said there was over a foot of snow in one storm in April 2018 and then by mid-May temperatures were over 80 degrees. The wild weather didn't stop there.
"There wasn't a single week all summer on our farm without rain," Heinze said. "Great for raising corn, but it made it almost impossible to make any dry bales of hay. Then in August record rains that led into September. Chopping corn was a nightmare. We were stuck more times than I cared to count. The same thing then happened when combining corn. We finished corn the week before Christmas -- the latest we had been done in over 30 years."
Heinze said it was too wet to plant alfalfa in August and winter wheat in October. Then came 2019.
"We have had the polar vortex and it seems a new snowstorm about every 5 days," Heinze said. "The extremes in the weather make things very difficult to manage."
The colder temperatures and other issues did create issues for livestock farmers, said Mike Turner, the director of the Sauk County Farm Bureau and owner of Turner Dairy Farms. A focus was made on keeping the animals healthy and well taken cared of due to the illnesses such as pneumonia and other respiratory diseases that can happen to farm animals in the more severe temperatures.
Spring flooding has brought issues as well
At this point, Turner said the excess flooding is causing some issues. 
"Thawing and flooding do generally happen in the spring," Turner said. "The biggest thing this year was it warmed up so fast that the ground was still frozen, so it really didn't soak anything in." 
Roads became flooded, Turner said and springs opened up that hadn't been there before. 
"My dad remembers them being there before I was born," Turner said. 
Most farmers are confident that the flooding that occurred will cause any damage to planting the crops, but if there is excessive flooding that continues in the spring that could cause issues of course. 
"It is kind of like a normal spring, and the ground is firming up," Turner said. "We actually could use a light shower to draw the frost up and get the ground progressing well."
Adjustments made
Managing crops and livestock in the face of unpredictable weather is what farmers do every year.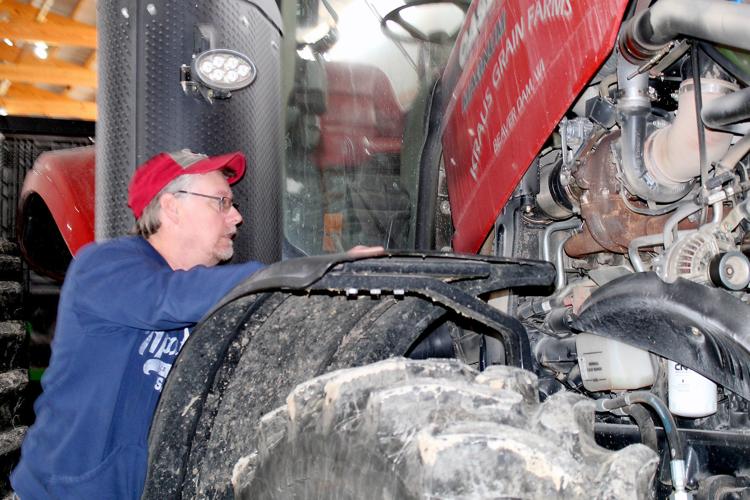 "We cannot change the weather, we can only make decisions going forward once wheat and alfalfa fields are evaluated, once they get a chance to break dormancy and begin to grow later this spring," Koepp said. "Farmers may have to change cropping plans if their planted crops do not survive."
There are several programs in place to help farmers. Livestock farmers who lost animals to the extreme cold may contact their local Farm Service Agency office and make claims to the Livestock Indemnity Program to be reimbursed for some of their losses. Information about the program is available at fsa.usda.gov/programs-and-services/disaster-assistance-program/index.
"For a lot of farmers it is going to hurt financially," Kraus said. "It is something you don't know until the spring. If wheat dies, you can plant corn on it, but you have to look at the cost and the yield potential."
"You can't control the weather… but you can try to make adjustments around it," Kraus said.
How would you compare this winter season with past Wisconsin winters?