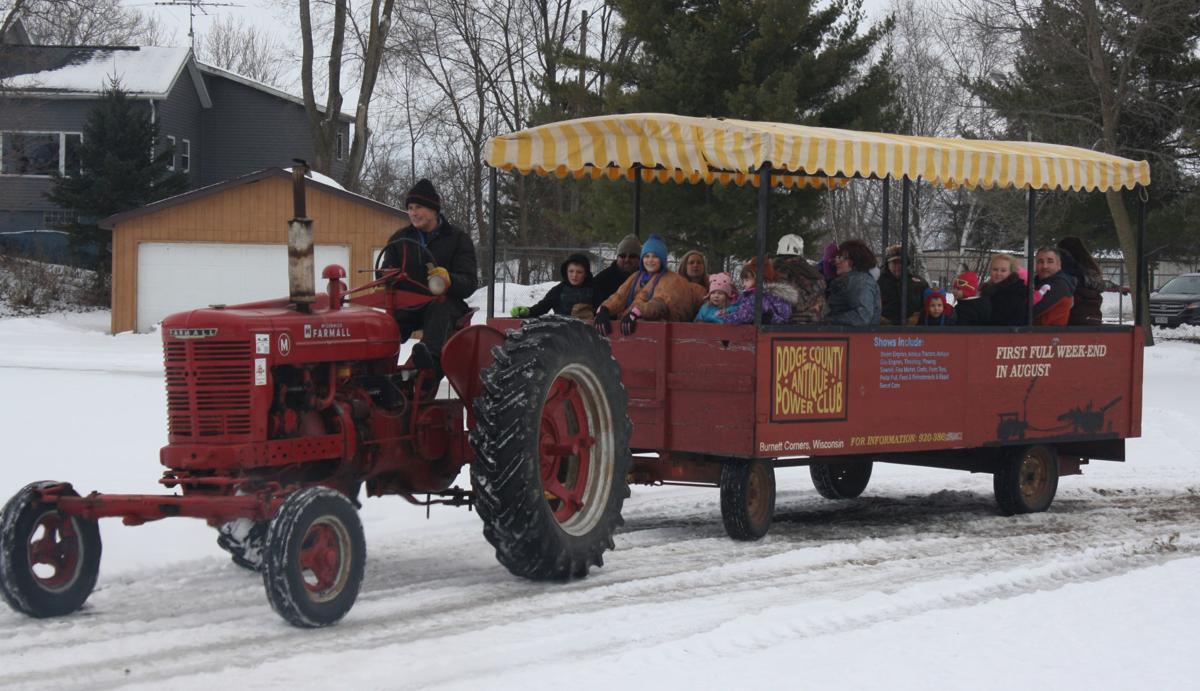 Those looking to shake the winter doldrums should head to Crystal Lake Park on Saturday for Beaver Dam's annual Cabin Fever Fest.
Joan Hohenstein, Beaver Dam Community Activities and Services Department recreation supervisor, said the free event includes a large variety of family-friendly activities from 10 a.m. to 3 p.m.
The festival features a bonfire on the beach, outdoor games, winter disc golf, sledding and wagon rides by the Dodge County Antique Power Club.
"With all the new snow, sledding conditions should be good," she said.
Attendees should bring their appetites. Boy Scout Troop 724 will hold an outdoor Dutch oven cooking demonstration and concessions will be for sale. Higher Grounds will provide coffee and Southern Love, a soon-to-be Beaver Dam restaurant, will preview its brisket at the park.
The Penguin Egg Hunt is a new activity this year. Families can search for eggs beginning at 10 a.m. until they're all found. Prizes in the eggs will include items such as movie passes, pizza coupons and other fun prizes.
Hohenstein said a fish throwing contest is also taking place for the first time at the event.
You have free articles remaining.
"All ages can compete throughout the day. It should be fun to watch as people will be throwing real fish that are frozen. They can toss them in whatever creative way they want and we'll measure the distance," she said.
Mayor Becky Glewen will hold her traditional campfire talk.
"So plan on making a s'more with the mayor and talk about whatever you want to bring up to her," said Hohenstein.
There won't be ice skating at Crystal Lake Park on Saturday because the ice is not stable. An ice rink should be in place at Tahoe Park by the weekend. Once the rink is ready, the warming shelter at Tahoe will be open from 12:30 to 4 p.m. every Saturday and Sunday.
Hohenstein said because some activities at Cabin Fever Fest are weather dependent, other free activities are being held in various parts of the city Saturday.
The Beaver Dam Community Library, 311 N. Spring St., is going to have an animal tracks indoor scavenger hunt from 9 a.m.-4 p.m.; Dodge County Center for the Arts, 130 W. Maple Ave., is holding a haiku writing workshop led by Jan Richardson from 1-2:30 p.m.; and Get Fit Health Club, N7156 East Plaza Drive, is hosting an open gym from 10 a.m. to 2 p.m.
"Cabin Fever Fest is always a really great event and its purpose is to just get people out of their house and do something fun. We encourage everyone to enjoy what Beaver Dam has to offer," she said.
Follow Kelly Simon on Twitter @KSchmidSimon or contact her at 920-356-6757.
Be the first to know
Get local news delivered to your inbox!