If you're looking to wet your whistle or satisfy your appetite, attending Saturday's Taste of Wisconsin in downtown Beaver Dam should do the trick.
The 13th annual event, hosted by the Beaver Dam Chamber of Commerce, will feature unlimited sampling of beers and cheeses made in the state.
Chamber President Phil Fritsche said he expects upwards of 500 people to enjoy an afternoon filled with cheese, beer, music, food and friends.
Live music will be provided by Watertown vocalist and guitarist Brookelyn Marie, who will "entertain everyone with the best songs of each deacde," Fritsche said.
No one under 21 will be admitted without proper ID or accompanied by a parent/guardian. Everyone entering must have a ticket.
"We're introducing for the first time a VIP ticket and one of the benefits will be to have in-depth conversations with some brewmasters," Fritsche said. "VIPs will gain entrance at 11 a.m. and receive a $5 food voucher. They also will get a coupon to be used later for a free crowler from Beaver Dam's new brewery, Ooga Brewing."
Attendees will receive a program on which they can rate the more than 60 cheeses and 100 craft beers. Each ticket also comes with a souvenir glass. T-shirts can be purchased at the event.
You have free articles remaining.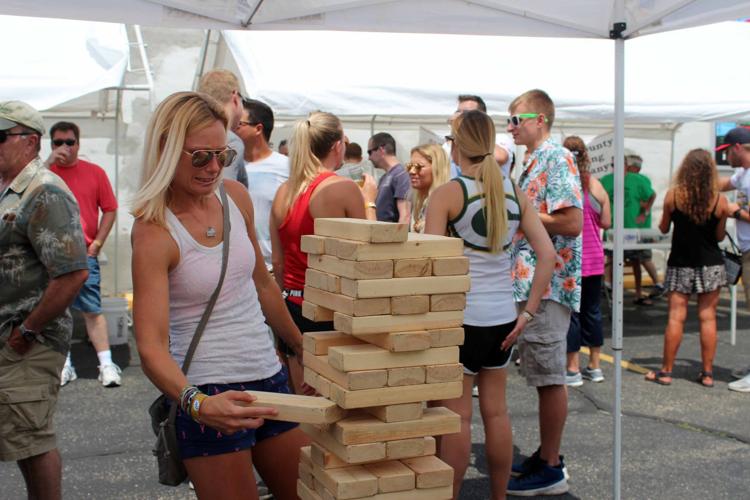 There is no seating provided, but people are welcome to bring chairs to set on the chamber's front lawn if needed.
For those who desire more than cheese, the event has hamburgers and other items, including pretzel necklaces, available for sale.
Fritche said Taste of Wisconsin isn't the same event year after year because there is always different varieties to try — at least 30% of the beers are new to the event this year.
"We intentionally have some of the popular beers every year, like ones from New Glarus, but we are always trying to feature new breweries to change it up," he said. "Even if we go back to a brewery almost every year, we don't get the same beer because most micro-breweries will have different seasonal choices."
Tickets are available at the Chamber of Commerce, Rechek's Food Pride, Beaver Dam Piggly Wiggly, Trends Salon, Verlo Mattress or online at tasteofwisconsin.net.