Projects of the youngest 4-H members were presented for judging Tuesday in the Youth Building at the Dodge County Fair, a day before the official start to the fair.
Children in kindergarten through second grade are known as Cloverbuds in 4-H clubs. Anne Rinzel and Janet Zander are the Cloverbud superintendents at the fair.
Zander said she feels the pair make a pretty good team.
"We've worked together as superintendents for over 20 years and we're dear friends," she said. "We both have our own strengths and enjoy working together."
Cloverbuds in kindergarten are limited to two entries and first- and second-graders may enter up to five projects.
Exhibitors bring their entries to a table and speak with a Youth Leader judge.
"Judging is face to face and the older 4-H members do a wonderful job. It teaches leadership, which is something 4-H emphasizes," Zander said. "We organized a workshop for them so they know how to speak to the younger kids and the questions to ask."
They are asked general questions, such as, "What do you like most about your project?" "What have you learned in this project?" "Where did you get the idea for this exhibit?" and "What was the most difficult or challenging part?"
The Cloverbuds are awarded a red, white and blue participation ribbon for each project.
You have free articles remaining.
Keep reading for FREE!
Enjoy more articles by signing up or logging in. No credit card required.
The projects are entered in one of eight categories: Animal Science, Cultural & Communication Arts, Home & Family, Mechanical Science, Natural Science, Plant & Soil Science, Health & Safety, and Personal Development.
Zander said Lego displays, which are in the Mechanical Science category, are extremely popular projects.
"The Lego project is the fastest-growing project in the county. We have 39 entries today," she said. "They don't bring in something built from a kit; they need to create something of their own design."
In addition to being a superintendent, Zander conducts monthly county workshops for Cloverbuds and Explorers (third-grade 4-H members) as a way to get the younger set involved.
"Sometimes we have a guest speaker, but a lot of times the workshops focus on different topics that the kids are interested in," she said.
Zander is in fair mode all year long because she is also the fair's Fish Pond chairwoman. All county 4-H clubs are responsible for gathering prizes for the fish pond fundraiser held in the Youth Building every day of the fair. They have close to 4,000 prizes this year.
"It only costs 50 cents to play, so it's something that every family can do here at the fair that's not expensive," Rinzel said. "We have some prizes that are worth up to $10, and we have about 350 large prizes."
DC Fair Tuesday 008.JPG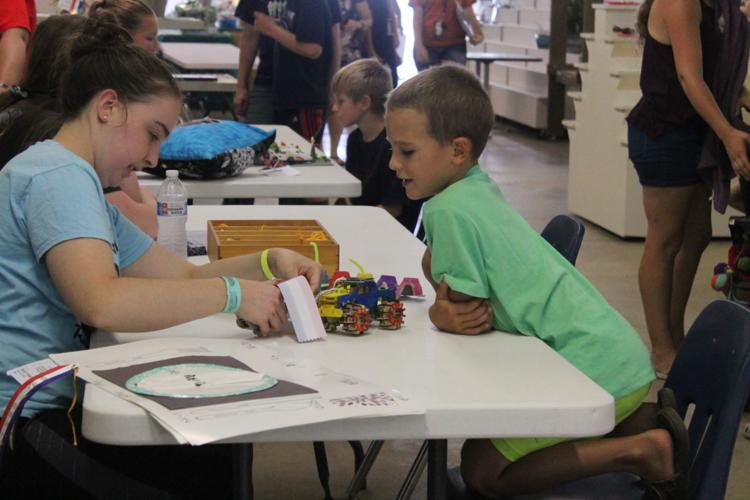 DC Fair Tuesday 012.JPG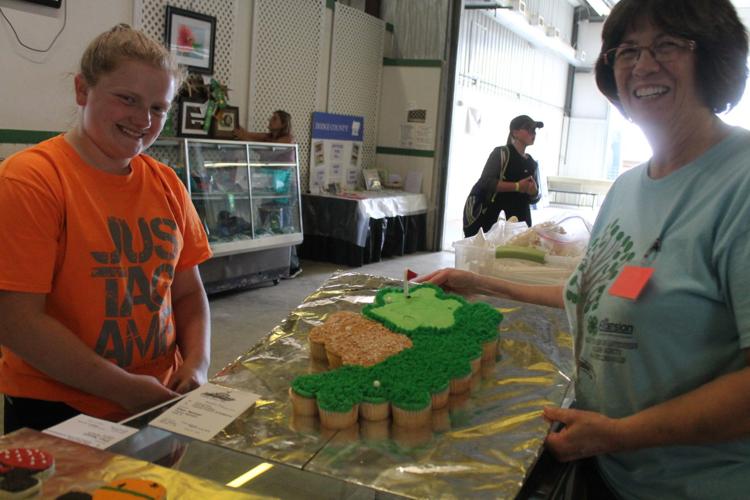 DC Fair Tuesday 020.JPG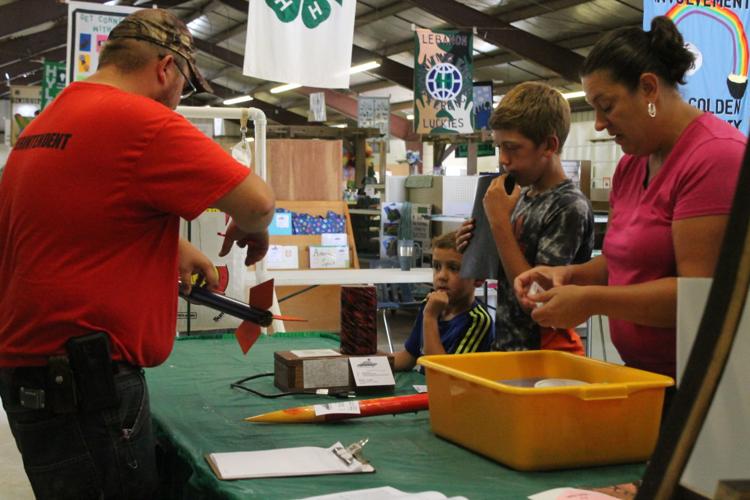 DC Fair Tuesday 022.JPG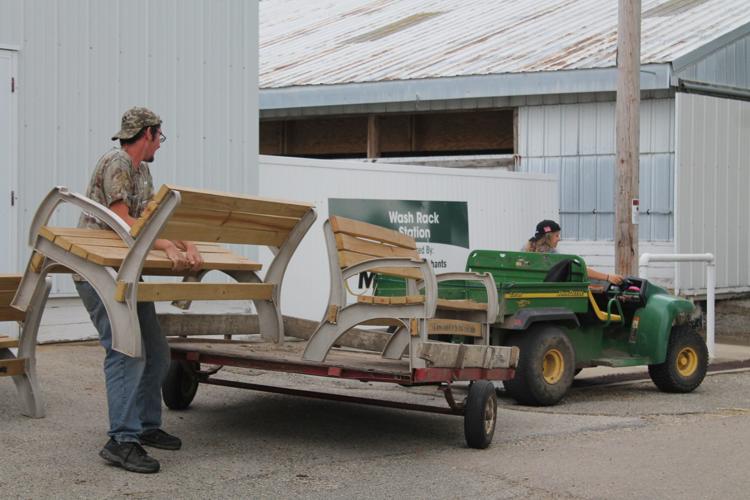 DC Fair Tuesday 024.JPG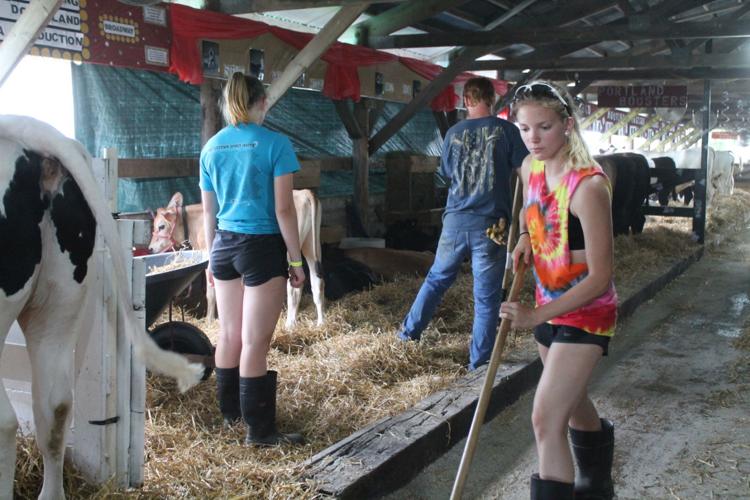 DC Fair Tuesday 026.JPG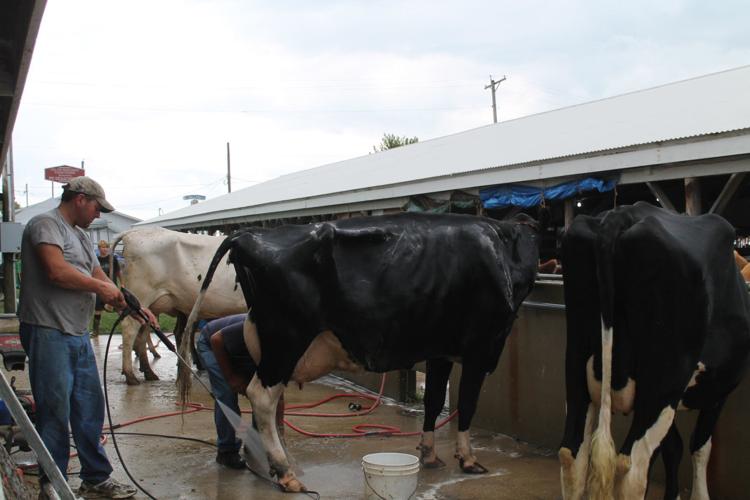 DC Fair Tuesday 027.JPG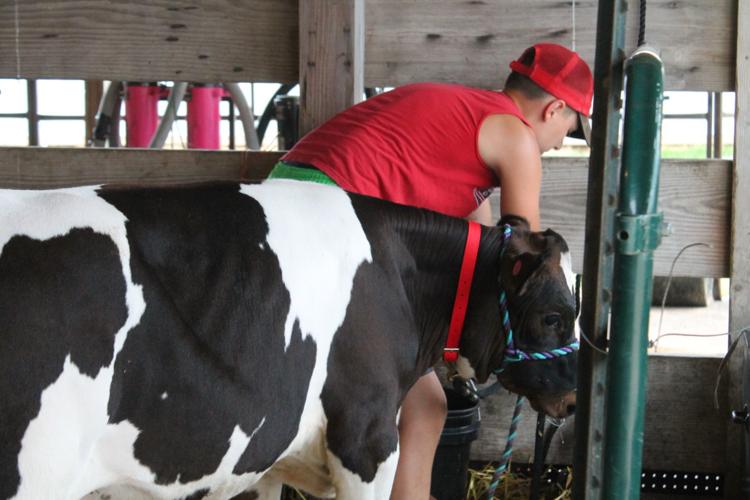 DC Fair Tuesday 028.JPG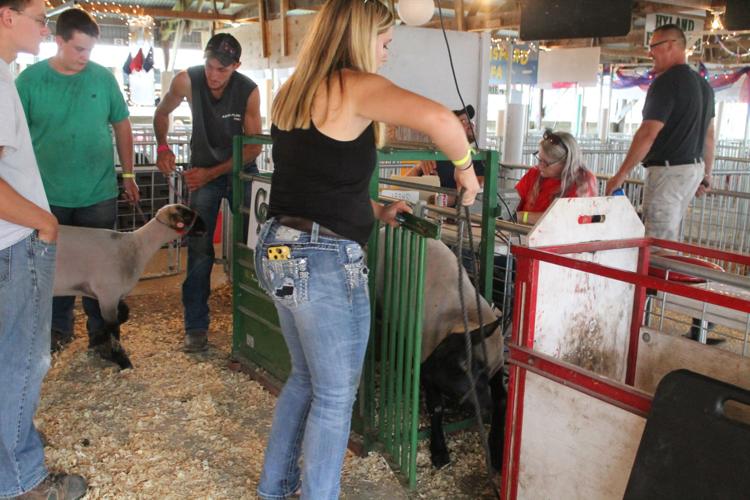 DC Fair Tuesday 029.JPG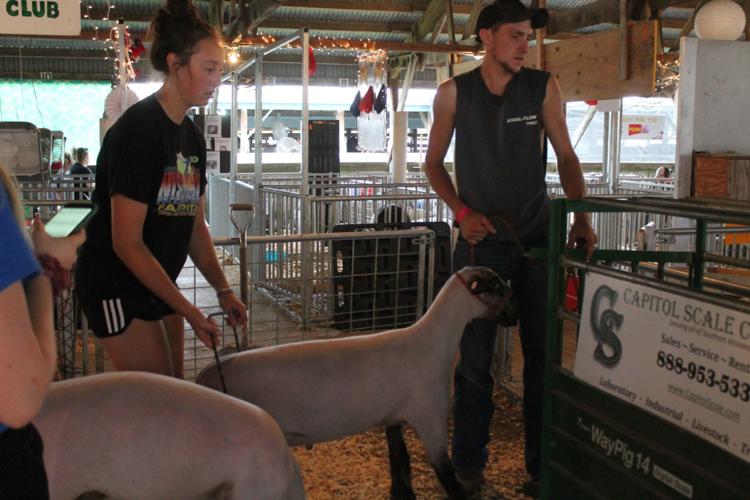 DC Fair Tuesday 034.JPG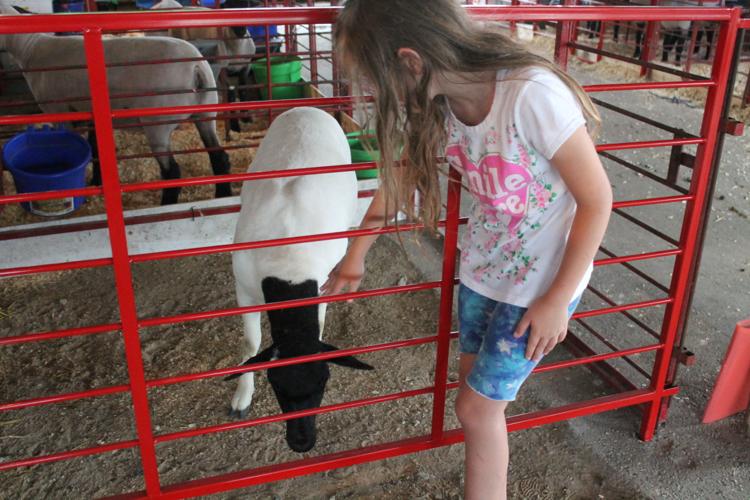 DC Fair Tuesday 037.JPG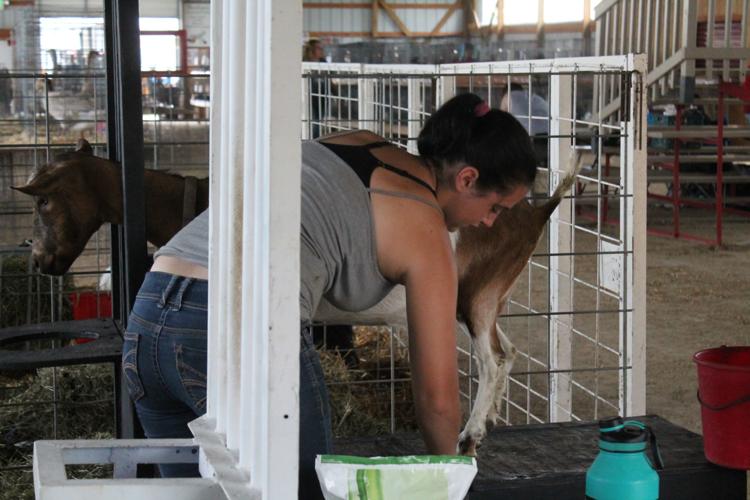 DC Fair Tuesday 038.JPG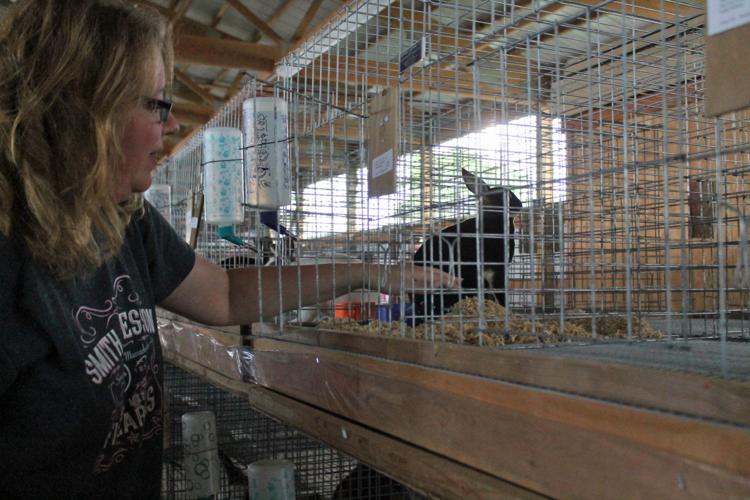 DC Fair Tuesday 040.JPG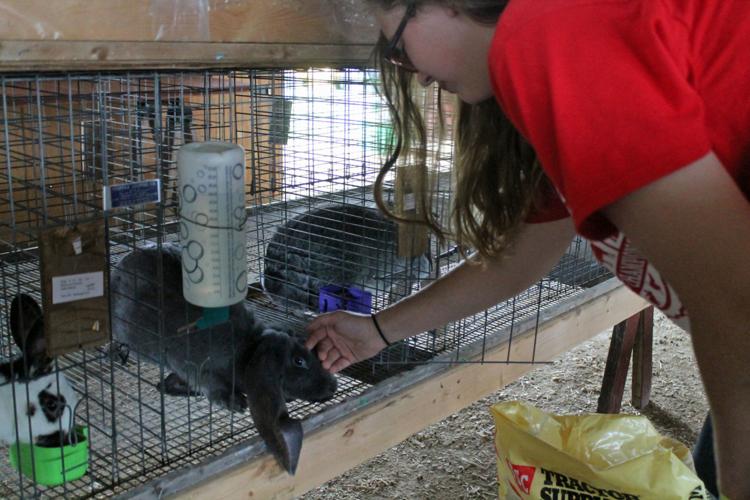 DC Fair Tuesday 041.JPG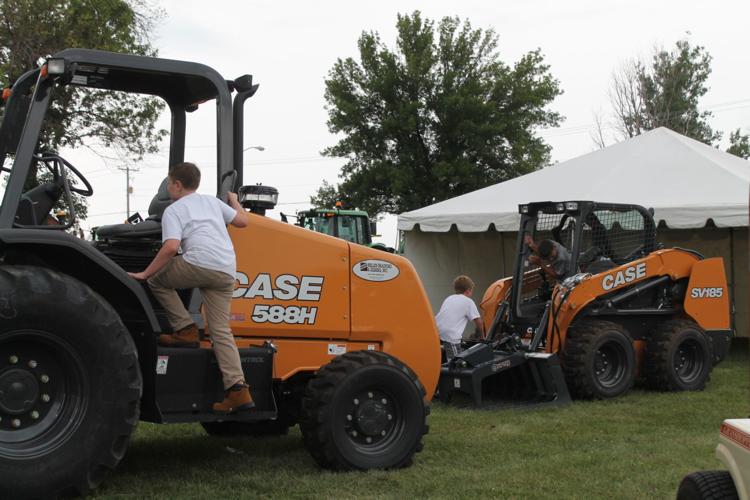 Cloverbuds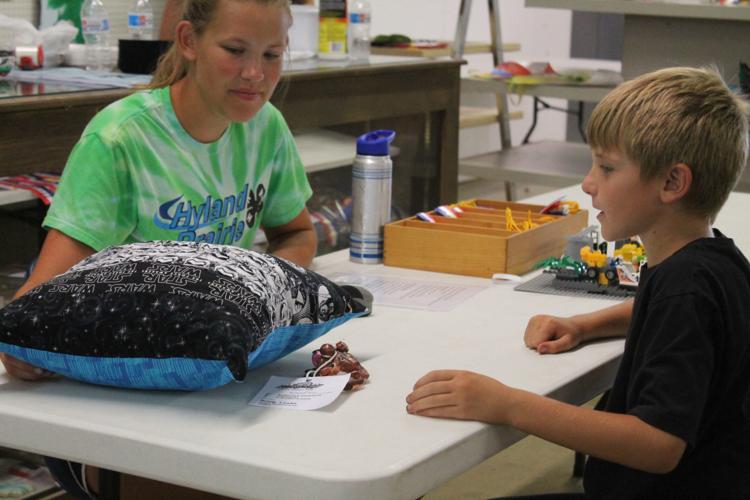 Market weigh-in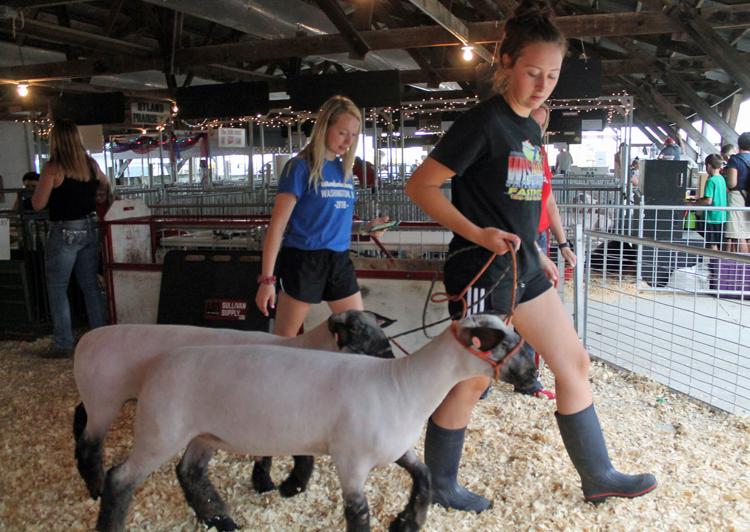 Farm scene