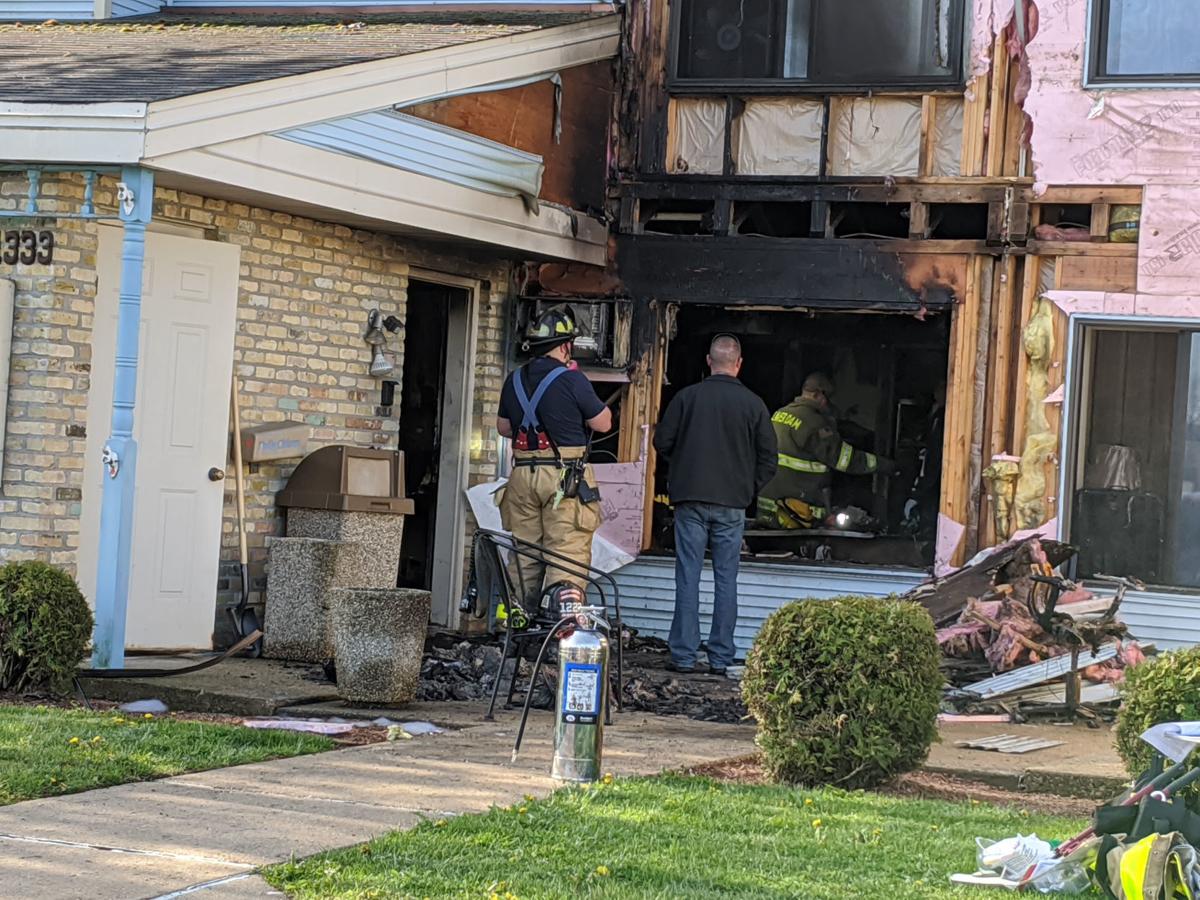 No one was injured, but a family was displaced in a fire this morning at Spring Isle Apartments, 1333 Wayland St.
According to a press release from the Beaver Dam Fire Department, they were dispatched to a report of a fire inside the rental office around 4 a.m.
"On arrival, fire and smoke were coming from the office area on the first floor of the building, extending into the second floor outside," Beaver Dam Fire Department Deputy Fire Chief Matt Christian said in the press release. "Fire crews advanced hose lines to the building and attacked the fire. The fire was knocked down very quickly and under control within the first 10 minutes."
Christian said there was extensive damage to the lower unit that is an office for the apartment housing complex. Smoke damage extended to the upper apartment units.
The 10-unit apartment is owned by Port Supply & Property Management, which is run by Peter and Clancy Knaup.
CLancy Knaup was at the scene Friday morning and said he didn't have an estimate for the loss in the rental office, but he was grateful for the firewalls in the building and that no one was injured.
The Red Cross was contacted for the family that was displaced. No other tenants are displaced. The fire is under investigation by the Beaver Dam Fire Department.
The fire department was assisted by Fox Lake Fire, Horicon Fire, Juneau Fire, Hustisford Fire, and Watertown Fire/EMS. Alliant Energy assisted with utilities.
Follow Terri Pederson on Twitter @tlp53916 or contact her at 920-356-6760.
Be the first to know
Get local news delivered to your inbox!