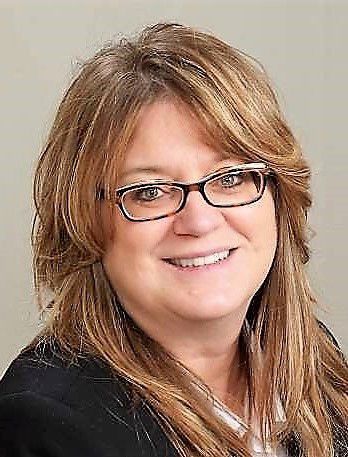 Beaver Dam Mayor Becky Glewen is hoping to hold off two challengers in the upcoming spring election.
Glewen was first elected in 2017, defeating then-incumbent Tom Kennedy. She is now running against Jeff Kohman and Alan Winter.
"The reason that I want to continue into a second term is because, first of all, I want to complete the projects that we've started in this first, and there are many strategic ways that we can position the city, make our community the place to move to, the place to be," Glewen said. "With the collaborative efforts I've put together and the partnerships that have happened, we've seen a lot of good momentum and change, and I want to keep that momentum going."
Glewen said she thinks there's a lot of hope and excitement that will drive development and that the city is making progress on acheiving its decade-old comprehensive plan and getting Beaver Dam out of a stagnant place.
"I'm very encouraged in seeing that people are interested in getting involved in government," she said. "I've done my research... and I think it's really important that the city remain on this path, looking forward at how we not only are competitive, but how we're addressing all the needs in our community, not just roads."
Glewen said that people looking to set up a home are looking for quality of life, including downtown hubs, which she said every community in the nation is focusing on.
"It's not just Beaver Dam looking at this on its own and focusing on that on its own," she said. Glewen said that something else potential residents are looking at are parks.
The city will invest over $500,000 in parks this year and has set up a master plan for Swan City Park. She also said that the city has to look at maintenance of buildings and equipment.
You have free articles remaining.
"Certainly we're doing more with less, so we're being very cognizant of the costs of things, but we also have to make sure things aren't falling down around us," Glewen said.
She said the city needs to work to develop more shopping and restaurant options, and that there are announcements coming soon, including with the vacant Boston Store.
Glewen said some of her greatest accomplishments in her first term include the demolition of the former Lakeview Hospital to make way for a condominium development, the city receiving large grants to reconstruct South Spring Street and East Davis Street, the city's renewable energy plan, the Kwik Trip expansion on Madison Street and creating a tax increment finance district around the mall area on North Spring Street that has attracted development to prevent blight.
Glewen said one challenge for her has been communicating with the Common Council and residents, including about the city's capacity to borrow money for projects and the impact of taxpayers. She said most of the money the city borrowed for 2018, 2019 and 2020 went to roads, and that some projects were shifted around to be put on a better cycle for grant funding.
Meanwhile, Glewen said the impact of the roughly $760,000 borrowed for downtown revitalization is about $8 a year. Several road reconstruction projects are planned for 2020, including South Spring Street and Roosevelt Drive.
"For like a year and a half, I wanted to do these video updates [on Facebook], and quite frankly, I didn't do it because of social media and didn't want the backlash of the naysayers," she said. "I realized that was wrong and I should have been communicating this whole time and made sure that people understand the real message because otherwise they just make up their own."
Ultimately, Glewen said she sees Beaver Dam moving on a positive path to be a more competitive community and draw new people and opportunities into town.
"I think you need a leader who provides that and will continue that," she said.
The primary election for mayor will be Tuesday to winnow the field down to two candidates who will appear on the ballot in the April 7 general election.