Spring has arrived, and along with it comes the urge to get on the open road.
Drivers may be aware to watch for motorcycles at this time of the year, but that's not the only type of vehicle for which to be aware — all-terrain vehicles and utility task vehicles also now share many of Wisconsin's roadways.
Both ATVs and UTVs are designed to travel on multiple types of terrain, and most often are used on farms and trails. But thanks to changes in state law, they are showing up on local roads as well.
Law changes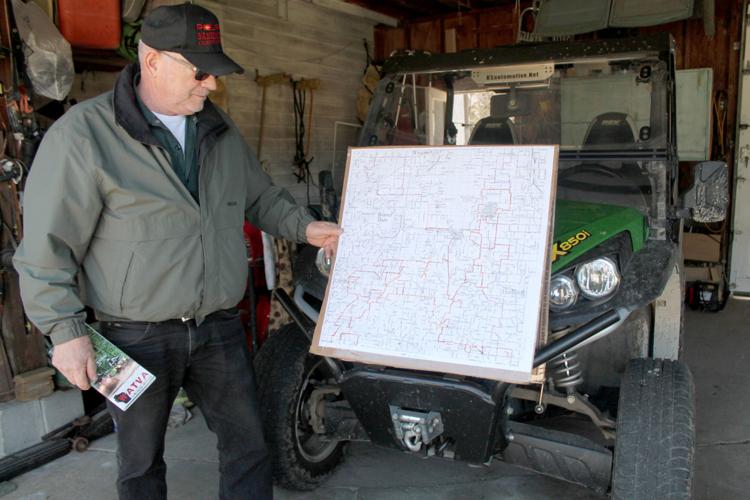 The UTV is a larger version of an ATV with the driver and passenger riding in a side-by-side sitting position rather than a hunched position like a motorcycle. It usually can haul a larger payload and more passengers than an ATV.
The state Departments of Transportation and Natural Resources recommend motorists and ATV/UTV operators stay cautious and be aware of recent changes in the law.
ATVs are not allowed on interstate highways, but can be allowed on state highways with approval from the DOT and within municipalities that allow their use on local roads.
The law also allows for ATV/UTV route postings on streets and roads at the territorial boundaries. Riders are required to stick to authorized areas where riding on roads is allowed and to travel at an appropriate speed of 35 mph or less. Headlights are required.
Riders want access
The changes in law were welcome news to ATV/UTV enthusiasts across the region who are looking for more places to ride and to hook up with off-road trails.
Randy Soldner, treasurer of the Quad County Runners ATV/UTV Club, said the main reason club members want access to town roads is to support area businesses.
"We want to keep revenue down here in south-central Wisconsin," he said. "Otherwise, many of us load up and head three to four hours north where there are more trails."
Soldner said ATV/UTV drivers generally like to use their machines often and not everyone enjoys trail riding.
"Some of our club members would rather be on roads around here than going on trails up north because they don't like the dust, and when you're on trails you definitely eat dust," he said.
There are more than 160 members in the Quad County Runners (from Dodge, Jefferson, Dane and Columbia counties), and the average rider's age is 52. The club has concentrated its efforts on getting routes approved in Dodge and Jefferson counties.
"Most towns are interested now, but when we started it was tough, real tough," Soldner said. "I think in the beginning people were worried about noise or maybe were scared of change.
"The towns of Shields and Emmet said 'no' because they sent out surveys and the people didn't want it. That makes it hard; those towns are right in the middle of the surrounding towns that have OK'd the use and then we can't get through."
The club had reason to cheer in April as the cities of Juneau and Waterloo granted permission for the vehicles to use all city streets. Travel is not allowed until signs are in place, however.
WisDOT has published a website with resources for riders and for local officials interested in learning more about requirements to establish ATV routes within their jurisdiction. 
Growth in Dodge, Sauk counties
Dodge County Highway Commissioner Brian Field and Sauk County Highway Commissioner Patrick Gavinski have seen incredible growth in recreational ATV/UTV use in their counties.
"ATV use is up in Dodge County, particularly in the eastern part," said Field. "A lot of people gave up on snowmobiles because there hasn't been much snow in recent years. If done right, ATVs can be a nice form of recreation and they can be used nine months or more out of the year."
There are very few public trails in Dodge County. The county approves routes on certain segments of roads, primarily to connect routes between town roads.
Local ATV clubs in Sauk County submitted applications late last year for 41 new routes that could have opened an additional 70 miles of its highways to the vehicles. After months of heated debate, 31 of the applications were approved April 16.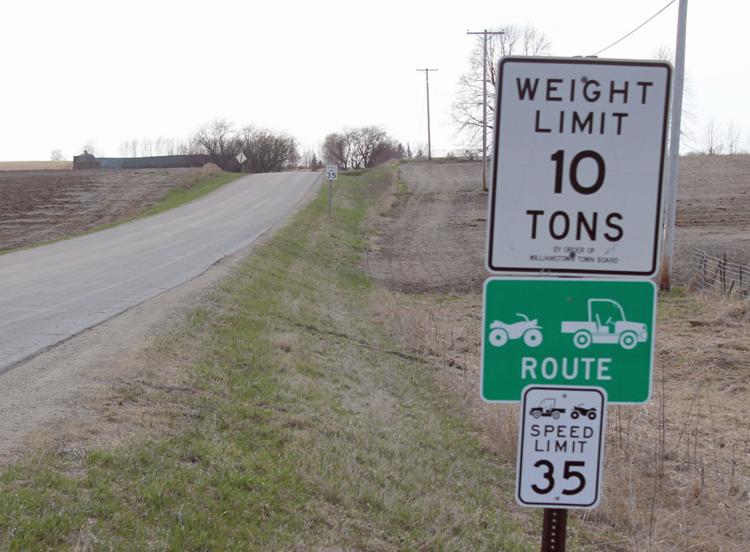 Gavinski said when an application is made, he sends a letter to the municipalities asking for input.
"It's hit or miss in regards to their response; some towns are all for it and others don't want anything to do with it," he said. "When making the applications, the ATV clubs say they just want the same access snowmobiles have to gas or other businesses."
The two county commissioners said there is a need to look at accident potential when considering an application.
"Towns can and should be selective on where ATVs are allowed," Field said. "In my opinion, many factors come in to play when making a decision. The vehicles may be an added hazard or nuisance, there is the possibility of injury, especially if the roadway sees regular use by farm equipment or horses."
Gavinski said he looks at the amount of traffic on the road and horizontal and vertical curves for sight access.
"When multiple users, such as ATVs and tractors, are driving at lower than posted speeds there's always a potential for accidents," he said.
ATV manufacturers, safety advocates and federal regulators say that due to their soft, low-pressure tires and high center of gravity the vehicles are dangerous on paved surfaces. They caution drivers not to ride on public roads, even if local governments allow it.
Neither Field nor Gavinski have received any complaints of ATVs/UTVs using county-approved routes. Complaints usually arise when someone is driving the off-road vehicles on private property.
No routes in Columbia County
Columbia County has yet to jump on the ATV bandwagon.
According to DNR Warden Peter McCormick, there are no public ATV/UTV trails in the county and no municipalities or county roads that allow road use. The vehicles are allowed for agricultural use if an implement is attached and it is registered.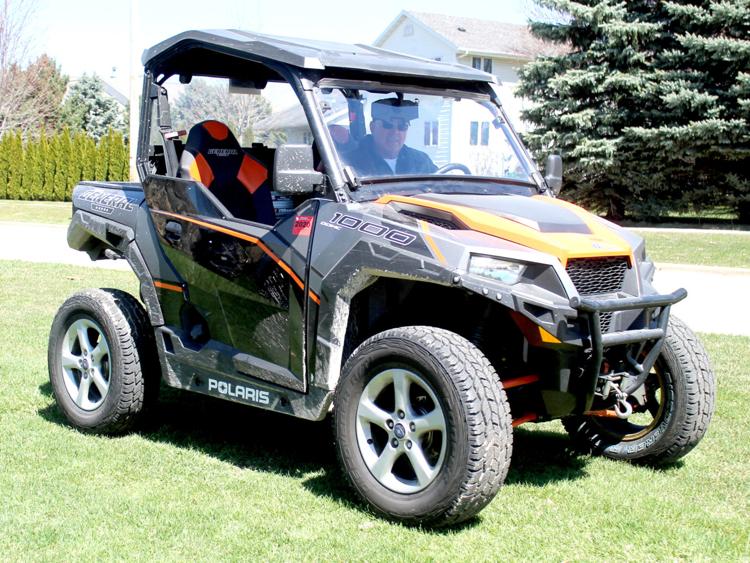 "Columbia County doesn't have a trail system to connect to, so there really isn't a rush movement by ATV groups to open up routes here," McCormick said. "The state land in Columbia County is not necessarily conducive to trail riding like areas farther north where there are forests."
McCormick said the county has no immediate plans to develop ATV trails and that environmental impact also enters into the equation.
"ATV riders like to ride in summer and that's when crops are in. Farmers are more open to snowmobiles in winter because they don't leave footprints as large as ATVs," he said.
McCormick is aware of the rapid growth of ATV use in the southern part of the state, but pointed out it isn't without controversy.
"The vehicles are designed for off-road use and there are risks associated with them being on roadways," he said. "It's not smart to operate them on heavily-traveled roads and tires and stability are safety concerns."
DNR promotes safety
The Wisconsin DNR publishes additional resources to assist ATV and UTV riders with safety courses, vehicle registration and knowledge of the law.
By state rules, children as young as 12 can drive an ATV on private property if accompanied by an adult. UTV drivers must be at least 16.
On designated rural routes, children 12-15 only can drive if there is an adult with them, and only if the young driver has safety certification.
According to the state's 2017 ATV/UTV Safety & Enforcement Report, miles of road routes have been increasing based on local municipal ordinances which are often driven by public request or inputs.
Wisconsin had 27 ATV/UTV fatalities in 2017. Sixty-five percent of fatal incidents occurred on roads. Ten of those deaths occurred on a designated public road route and seven deaths were on non-route roads.
Illegal operation of ATV/UTVs on or in the vicinity of highways was the No. 1 violation state conservation wardens and county deputies reported that year.
Economic impact
A draft of the Wisconsin Statewide Comprehensive Outdoor Recreation Plan (SCORP) for 2019-2023 was released last month. Several studies and trends regarding motorized recreation were noted within it:
While ATV use has been generally constant throughout Wisconsin over the last decade, UTV use has increased significantly.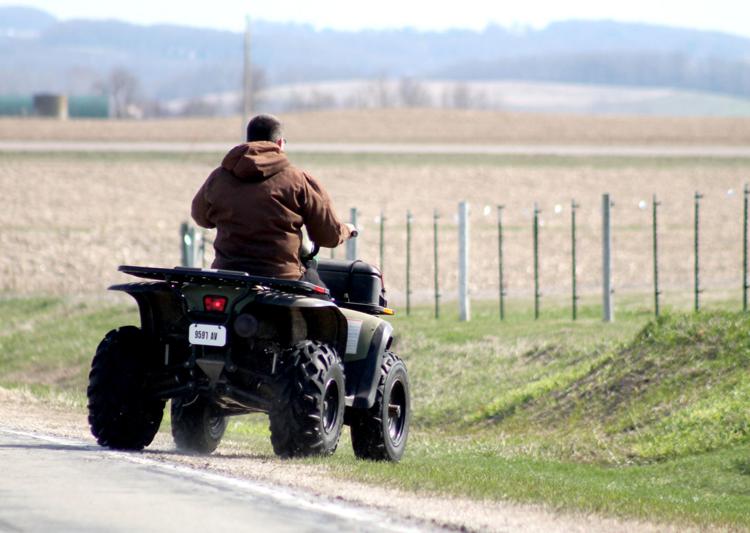 Powersports Company in Beaver Dam offers a full line of new and pre-owned ATVs and UTVs. Salesman Andy VandeBerg said he has seen a sales increase in both types of vehicles in this part of the state, although older riders prefer the UTVs. 
One reason for that is that a substantial number of Baby Boomers are more at ease driving a UTV because on-going upgrades in features have expanded their appeal and utility. 
The SCORP document cited a study showing that Wisconsin ATV riders spend on average $164 per day while out-of-state riders spend an average of $573 per trip to Wisconsin. A more recent study found that ATV riders spent between $355 and $427 per trip while visiting the network of trails in Jackson County.
Creating a network of routes using public streets, roads and highways can be a daunting task, according to Quad County Runners Vice President Bill Blaska, but one that local clubs claim will boost tourism and grow the sport of ATV/UTV riding.
Blaska said routes and trails are expanding at a rapid pace. As a service to city, town and county governments the club has paid for most of the required signs and installation costs.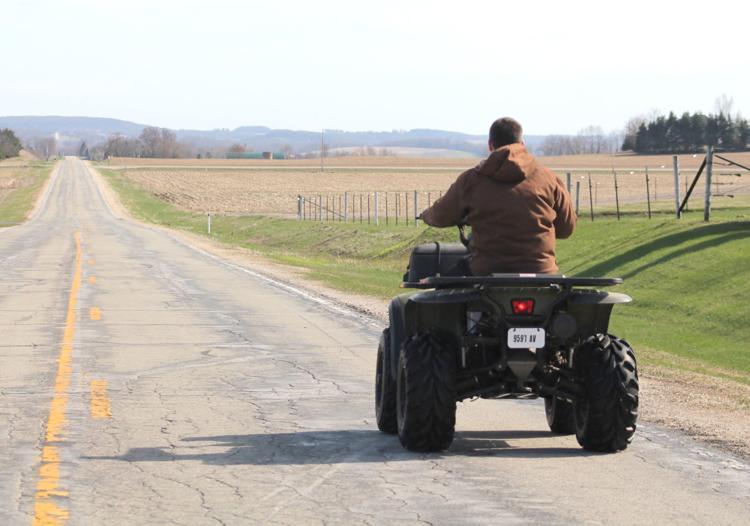 "It's not small change — we've put over $10,000 into signs," he said. "But it assists us in getting miles of routes and trails without burdening the taxpayers. We hold fundraisers like poker runs and raffles to help."
Riders should check for posted signs or with local authorities to see if certain roads are legally open. Routes and trail maps can be found on county websites. Blaska said those with smartphones can also find new route segments on the Polaris Ride Command App.
Do you think access to paved roads should be expanded as ATV routes?
"ATVs/UTVs are a fun and safe way to enjoy the outdoors. You should pay attention to your surroundings no matter what you drive," he said.
Follow Kelly Simon on Twitter @KSchmidSimon or contact her at 920-356-6757.
Get Government & Politics updates in your inbox!
Stay up-to-date on the latest in local and national government and political topics with our newsletter.