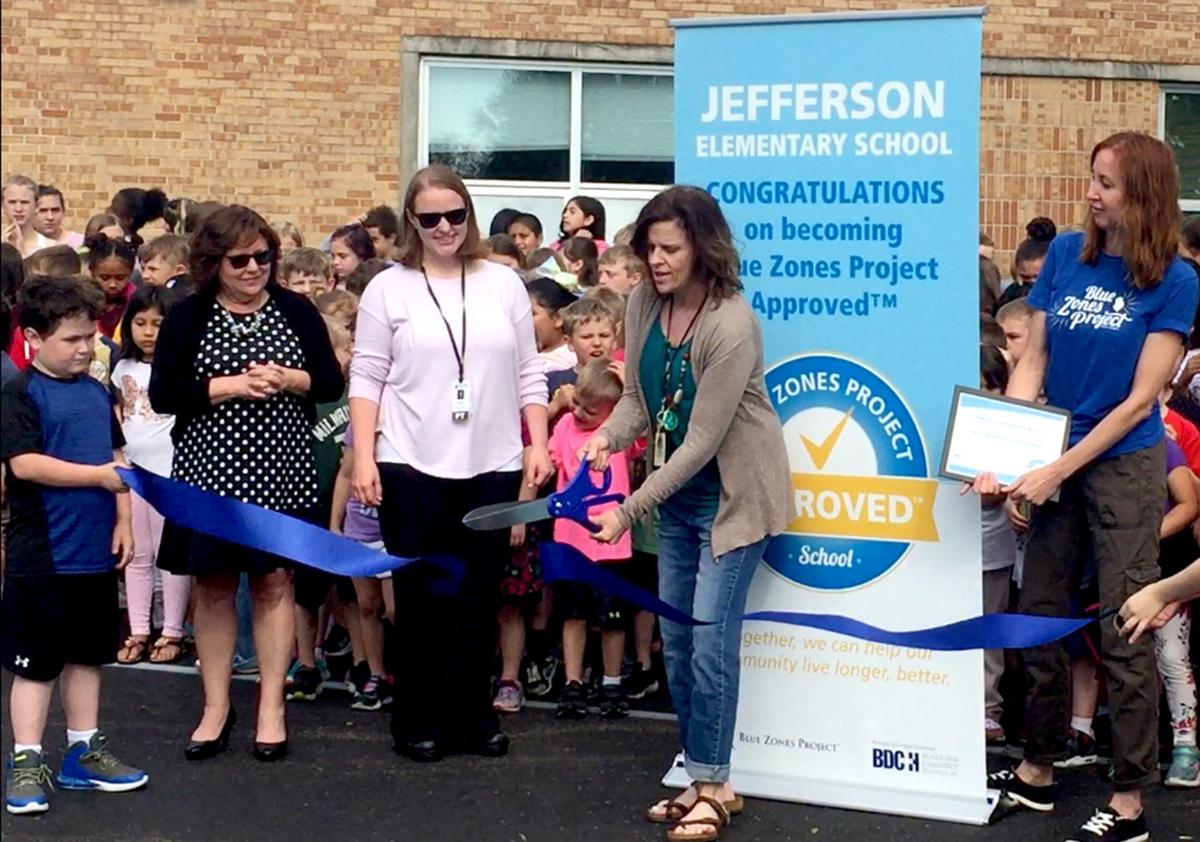 Jefferson Elementary in Beaver Dam was recognized as a Blue Zones Project approved school June 5.
"We are looking forward to continuing our focus on healthy minds and bodies," Principal Mary Klawitter said.
Jefferson Elementary School's Wellness Team has been focused on serving the needs of the students through healthy eating habits, movement and mindfulness.
Vending machines have been removed, and water bottle filling stations have been installed throughout the school to encourage consumption of healthy beverages.
Jefferson introduced a non-food fundraiser this year and held its first fun run, raising more than $12,000.
The Second Step program is making a difference at Jefferson. It helps transform schools into supportive, successful learning environments uniquely equipped to encourage children to thrive through social and emotional growth. Brain breaks, physical education and recess are recognized as important elements of the students' well-being.
Third-grader Elijah Herreman summed it up the best as he walked by the Blue Zones Project banner and stated very matter-of-factly, "I like Blue Zones Project," he said. "They do important work."
Blue Zones Project is a community-led well-being improvement initiative designed to make healthier choices easier by encouraging simple changes to environment, policy and social networks. The initiative was brought to Dodge County through sponsorship by Beaver Dam Community Hospitals, in collaboration with Sharecare, Inc. and Blue Zones, LLC. Dodge County is the first Blue Zones Project demonstration site in the state.
For details about becoming a Blue Zones Project Approved organization or for general information about Blue Zones Project, Dodge County, call 920-342-2479, or visit dodgecounty.bluezonesproject.com.
For information about Jefferson Elementary School, part of the Beaver Dam Unified School District, call 920-885-7392.
Be the first to know
Get local news delivered to your inbox!